To submit an internal application (an application for a job at the company you currently work for), sign in to your company's Workable Referrals website.
Find the job that you want to apply for and click the Apply link at the bottom left.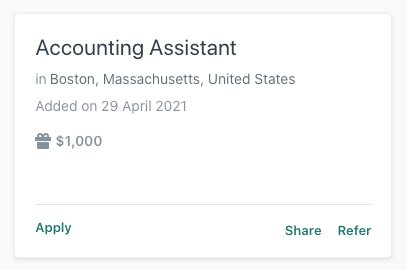 Alternatively, click on the job title to review the job details and the option to apply will appear at the bottom right.

Fill out the application form that appears and submit the details. You'll receive an application confirmation via email. Your application will be sent to the job's hiring team for review. Your coworkers who are managing the hiring for the job will follow up with you.