With a library of over 1000 aptitude tests, skill assessments and more, Interview Mocha enables you to better understand candidates' knowledge and ability.
When Interview Mocha and Workable are integrated you can quickly send out assessments from Workable and see the results right in the candidate's Workable Timeline.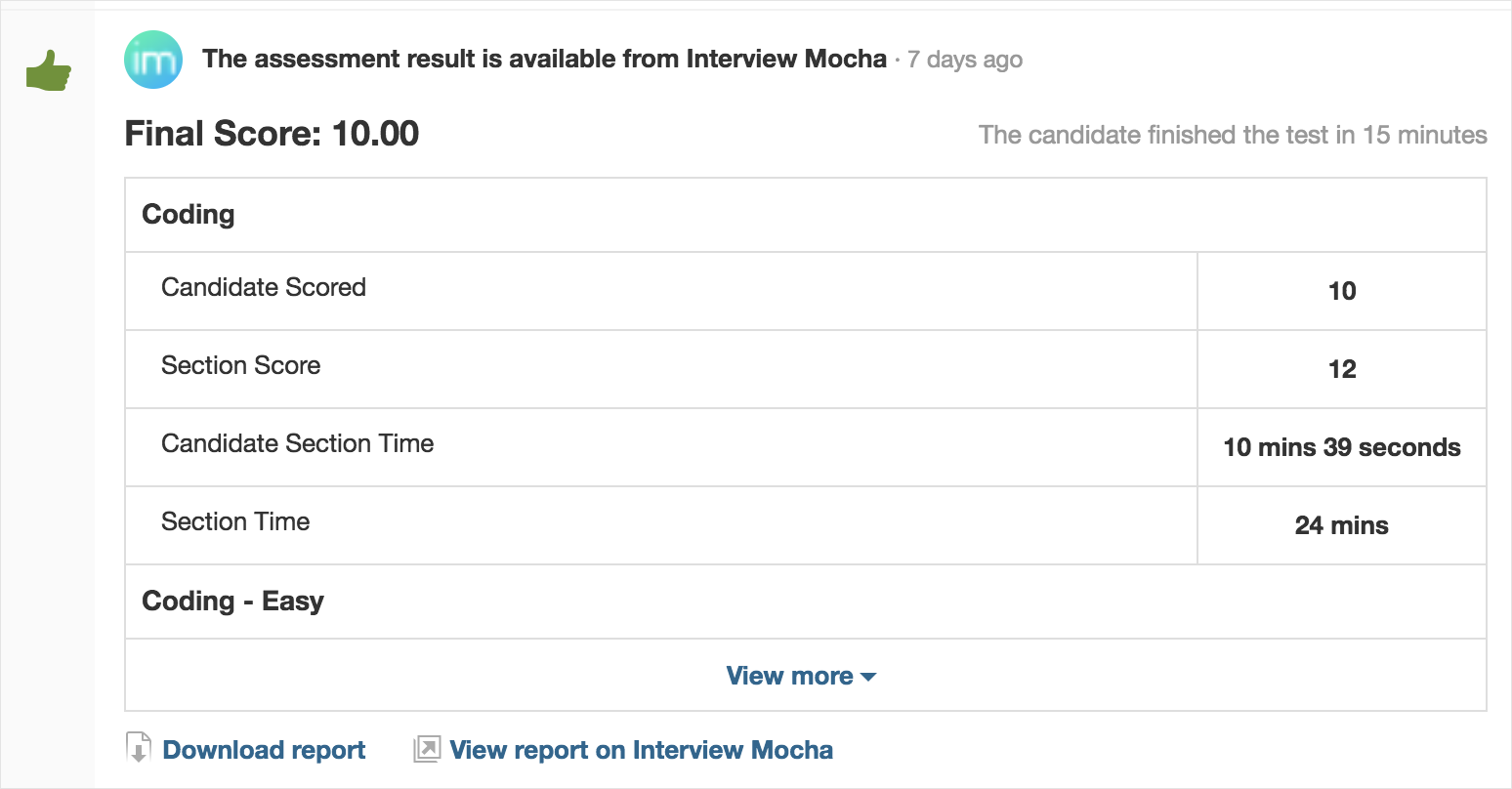 Setting up the integration
You must be a Super Admin in Workable to set up integrations.
To start, you'll need to email support@interviewmocha.com to request an API key. Interview Mocha's support team will generate a key for you. It will be used to connect Interview Mocha and Workable.
Once your API has been generated, you'll need to log in to your Interview Mocha account:
Select Settings and then Integration
Locate Workable and click the 1-Click Integration button
Click the Configure button
Click Activate Integration
Your Interview Mocha API key will appear after you click "Activate". Copy or note the API key.
Next, sign in to Workable:
Click your user icon in the upper right
Select Integrations
Locate Interview Mocha in the list of Assessment Providers and click on it
Paste the API key that you got from Interview Mocha and click Update Settings
The accounts will now be connected.
You can assign Interview Mocha assessments to specific stages in your hiring pipeline.
Send assessments to candidates when they reach a relevant stage and get the results in the candidate's Workable Timeline.