If your company has connected Workable to your single sign-on (SSO) provider, follow the steps below to sign in.
Important:
You will need to know your company's subdomain to be able to sign in. An admin of your Workable account (usually your head of recruiting) can provide this to you or you can locate it based on these instructions.
When SSO is enabled on an account it is the only means of signing in. You will not be able to sign in to Workable without using your SSO provider. This includes external recruiters.
Navigate to your company's Workable sign-in page. The address for this page should look like this: [subdomain].workable.com/signin
If you are already signed into your SSO tool you'll be redirected to your Workable dashboard immediately.
If you aren't signed into your SSO tool you'll be redirected to sign into it. Enter your SSO credentials and you'll be successfully logged in to Workable and automatically redirected back to the Workable dashboard.
Alternatively, you can sign in by navigating to workable.com/signin. On the sign-in page, select "Sign in with Single Sign-on (SSO)". You will be prompted to enter your account's subdomain. Submit the subdomain and you'll be redirected to your SSO provider. Sign in and you'll be automatically redirected to your Workable dashboard.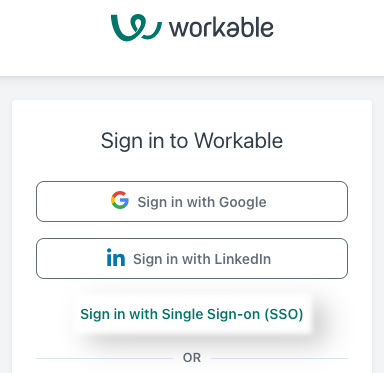 Note: You must remain logged in to your SSO provider while using Workable. If you sign out of your SSO tool you will be automatically logged out of Workable.

Signing into the Workable app
If you use the Workable app, choose SSO as your sign-in option.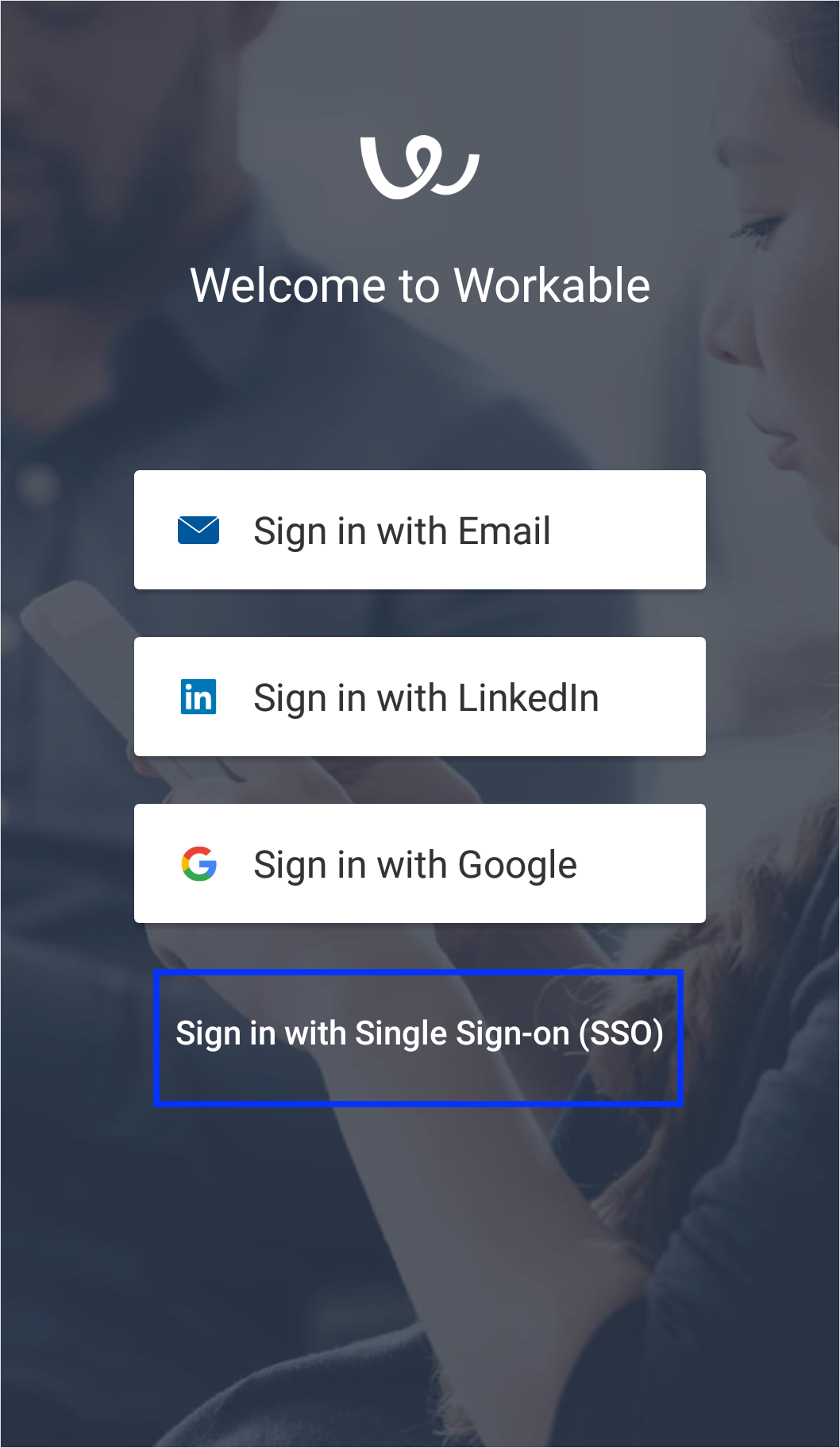 Enter your company's subdomain. You may be prompted to sign in to your SSO tool in a new window or the phone's web browser. After signing into the SSO tool you'll be able to access your Workable account in the app.