Best for: HR tasks (onboarding, payroll, benefits, time off)
Features: Candidate data export to GoCo
Support: Help Center, for any assistance/issues setting up the integration please reach out directly to your GoCo Client Success Manager or help@goco.io
GoCo is a flexible, all-in-one HR solution that makes it easy to automate and streamline all your HR, from hiring and onboarding to benefits, payroll, and more. GoCo's mission is to help businesses spend less time on manual and complex HR tasks to focus on growing happier, more productive teams.
Integrate Workable with GoCo to seamlessly export candidate information to your GoCo account and streamline your human resources management. When you hire a candidate, their details are transferred to GoCo automatically.
Setting up the integration
In your GoCo account:
Navigate to your Marketplace from your company home page
Click on the Applicant Tracking tab under Categories
Find Workable and click the "+Add" button
Click the "Use this recipe" button

In the new screen click again the "Use this recipe" button
Once your recipe is ready for testing, click "Test recipe" and resolve any red highlighted items

Click on the link "Workable is not connected"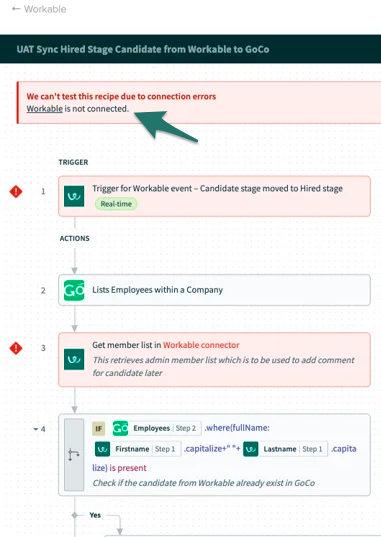 In the screen that opens, input the requested Workable account details:

Workable Url; example: https://your-company.workable.com/

Click Connect to complete the connection process
Using the integration
Candidates who are moved into the Hired stage in Workable will appear in GoCo (almost instantly) showing that they were imported from Workable.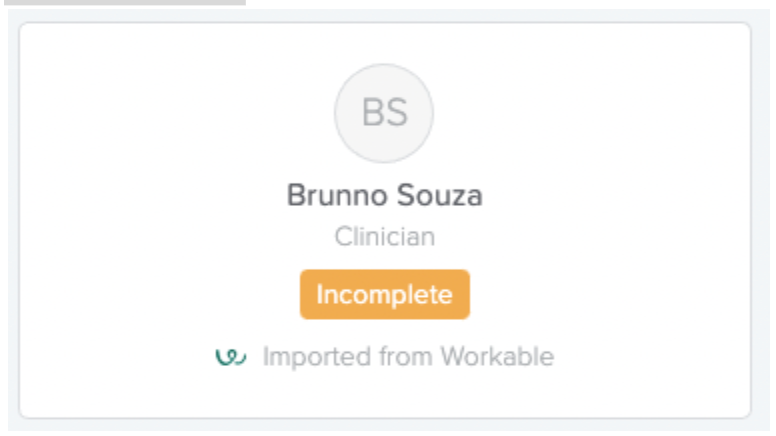 A confirmation note will also appear in the candidate timeline as a comment letting you know that the candidate was added to GoCo.