This article describes how you can upload files directly to an employee profile in Workable. This functionality is available to:
HR Admins; can upload files to any employee profile
Employees; can upload files to their own employee profile
Uploading a file
Go to the employee profile you want to upload a document to. Go to Files > Uploads.
Click Upload
Add a name for the file and simply drag and drop the file into the window
Click Upload to complete the process
If you wish to upload multiple files you will need to upload them one by one following the same steps.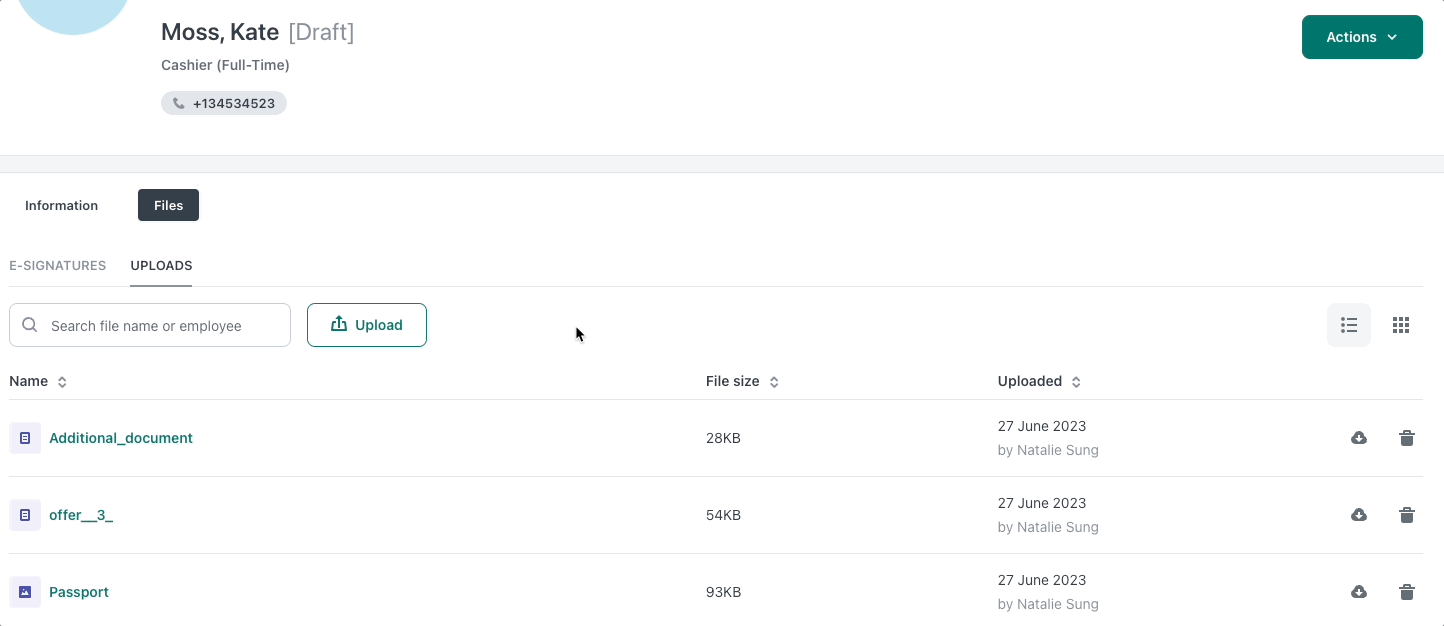 Supported file types:
.pdf, .docx, .doc, .xls, .xlsx, .txt, .jpeg, .png, .gif
Note: Offer letters as well as any other documents the candidates signed will be moved automatically to this tab once you import the hired candidates into the People directory.
Other file actions

Download file
Click the cloud icon to download a file locally on your device.
Remove file
Click the trash icon to remove an uploaded file. HR Admins can remove any file while employees can only remove files they uploaded themselves.