Best for: Automated candidate feedback collection via survey flows
Features: Workable candidate/job data sync
Support: Help Center, hello@talenthub.io
Talenthub provides an online platform that allows you to easily measure, analyze and improve your candidate experience. Collect data on candidates, new hires, hiring managers, and recruiters from all steps of the recruitment process.
Integrating Talenthub with Workable enables you to start collecting candidate feedback (through relevant surveys) automatically as they proceed from stage to stage.
Setting up the integration
Log in to your Workable account as an Admin user to locate your partner token and subdomain.
Partner token:
Click your profile icon in the upper right, and navigate to Settings >

Integrations
Locate Talenthub in the list of Other integrations and click on it
Click on Generate Token, which will result in a long string of random letters or numbers
Subdomain: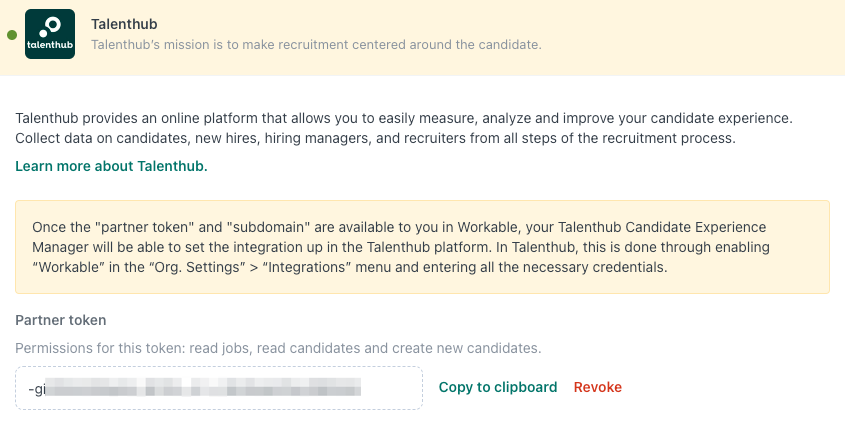 Now, reach out to your Talenthub Candidate Experience Manager and provide the Workable partner token and subdomain to set the integration up for you.
Using the integration
Once the integration is enabled, you can collaborate with your Talenthub Candidate Experience Manager to design and set up the perfect survey flow to track all relevant candidate feedback.
Depending on your needs, this could simply mean following the usual stages of application, interview and hiring (for example set up to send a survey when a candidate is moved to a specific Workable stage or is disqualified) but it could also include setups like onboarding surveys or department-specific surveys.
After collecting some replies, you can access the Talenthub platform and start analyzing your strengths and areas for improvement.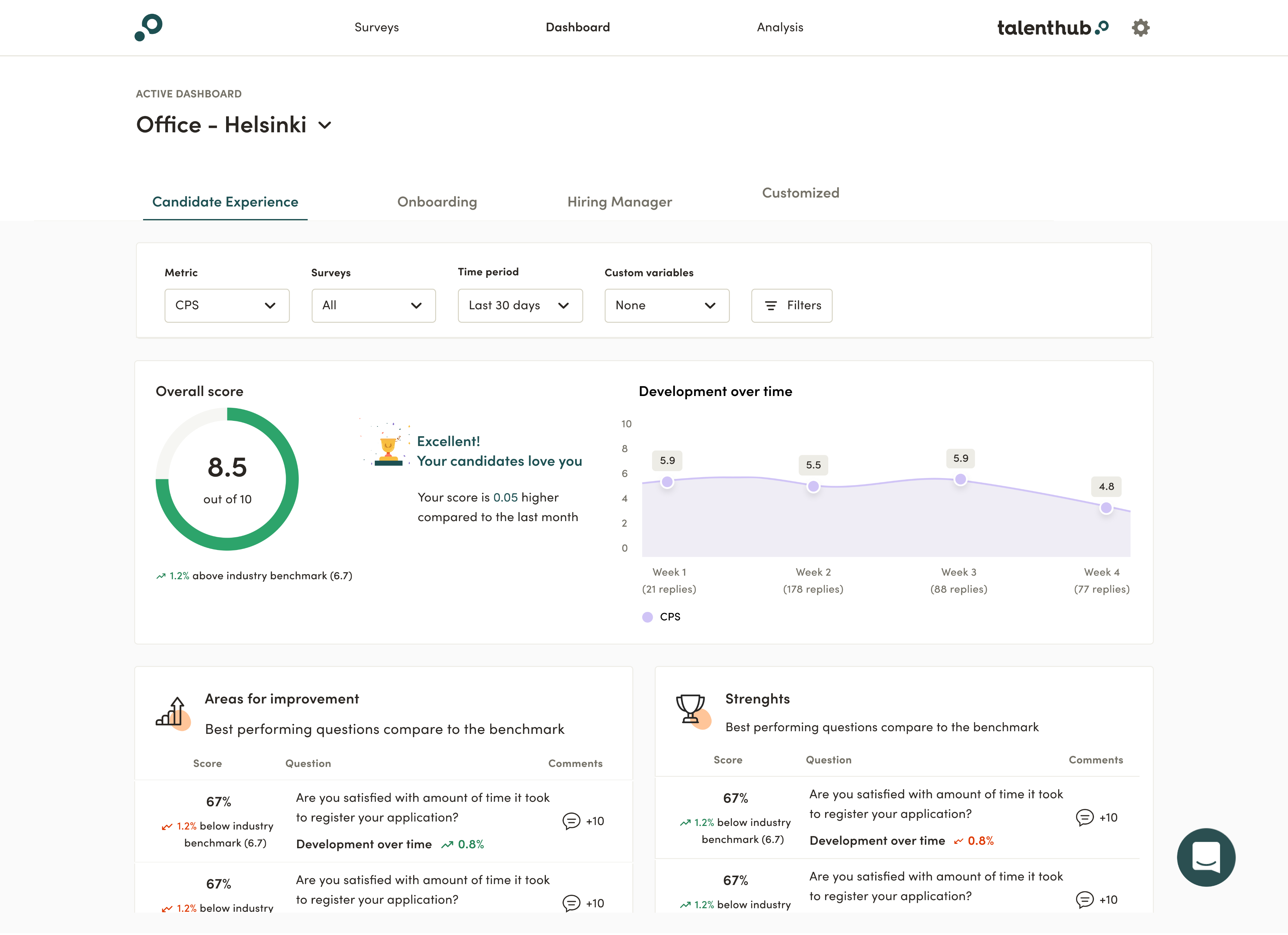 Integration limitations:
This integration provides automated feedback collection with the exception of:
Rejection surveys (i.e. the general rejection or rejection after an interview stages)
Hiring Manager surveys