Best for: Business and Commercial roles on both a Temp and Perm basis
Regions: UK based companies only
Features: Connect jobs, export candidates to Workable 
Support: Chatbot available, for any assistance/issues setting up the integration please reach out directly to your Tempo Account Manager or email them to sales@heytempo.com
Tempo is the UK leader for Customer Support, Sales, Operations, Admin, and Marketing hiring on both a Temporary and Permanent basis. Tempo enables you to attract, engage and hire candidates quickly and easily - with time to hire at 11 days vs the industry average closer to 40 days.
Through this integration, you will be able to export candidate from Tempo into your relevant job in Workable.
Setting up the integration
In your Workable account:
Log in as an admin user, click your profile icon in the upper right and navigate to Settings > Integrations > Apps
Locate the Access Token section near the top of the page
If a token has already been generated, copy it. If not, click the button to generate a token. Your API key is a long string of random letters and numbers.
Next, locate your Workable subdomain and note it down
In your Tempo account:
Click on Settings > ATS integration and follow the instructions to connect Workable. Once Workable is connected, the screen should look like this: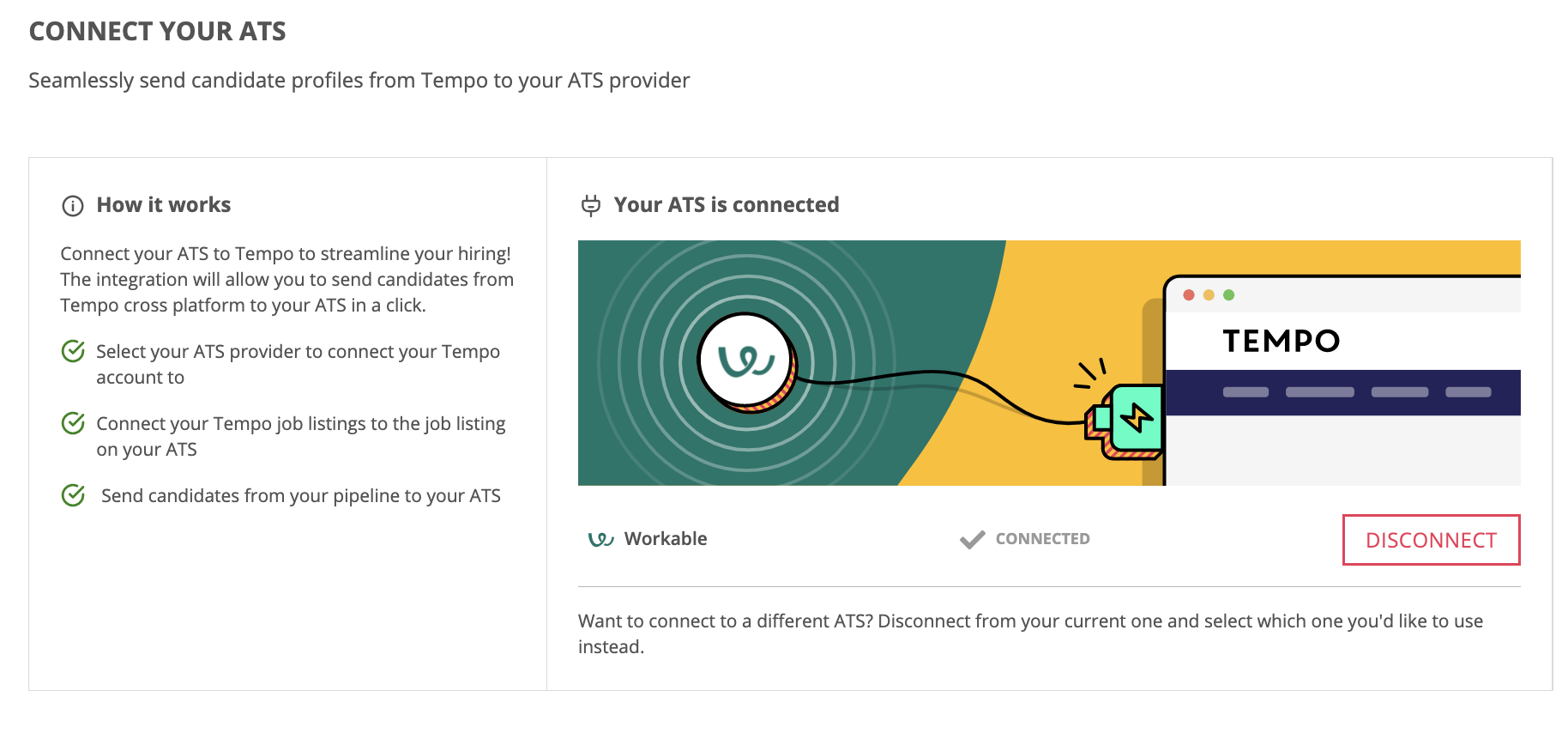 Using the integration
Connect jobs
Your jobs should be published both in Tempo and Workable. To connect your Tempo jobs with your Workable jobs:
Click on My Jobs
Find the job you want to connect to
Click Connect to ATS 

You will now see a list of all Workable published jobs to select the one you need to connect
Click Connect to complete the process
Export your Tempo candidates
When viewing each candidate profile click the 'Choose action' menu and then Send to Workable.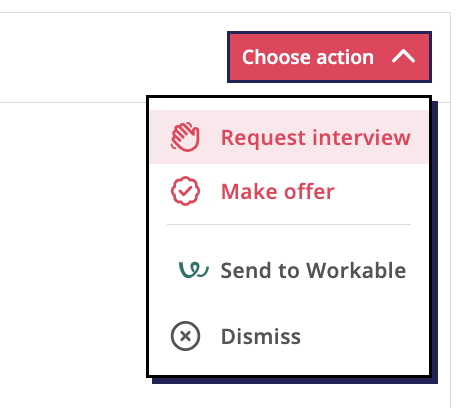 Candidate details exported:
Past experience
Contact details (email & phone number) - usually both, if they are provided

You will find all candidates that have been exported to Workable in the ATS tab of the job.