Best for: Tech/Developer roles
Features: Sync jobs, export candidates to Workable 
Support: Help Center, for any assistance/issues setting up the integration please reach out directly to Circular support at ats@circular.io
Circular is designed specifically for in-house recruiters within fast-growing tech companies, where they can harness a network of 6,000 like-minded peers – all benefiting from the recommendation effect: filling their hard-to-fill tech roles, by recruiting from and recommending, peer-approved talent, at scale.
Through this integration, you can select your jobs posted in Circular and sync them with your Workable jobs, allowing the candidates you are in a process within Circular to be automatically transferred to your Workable pipeline.
Setting up the integration
Go to Your Account
Locate the section "Connect your ATS for free" and click Connect
Select Workable from the list of available integrations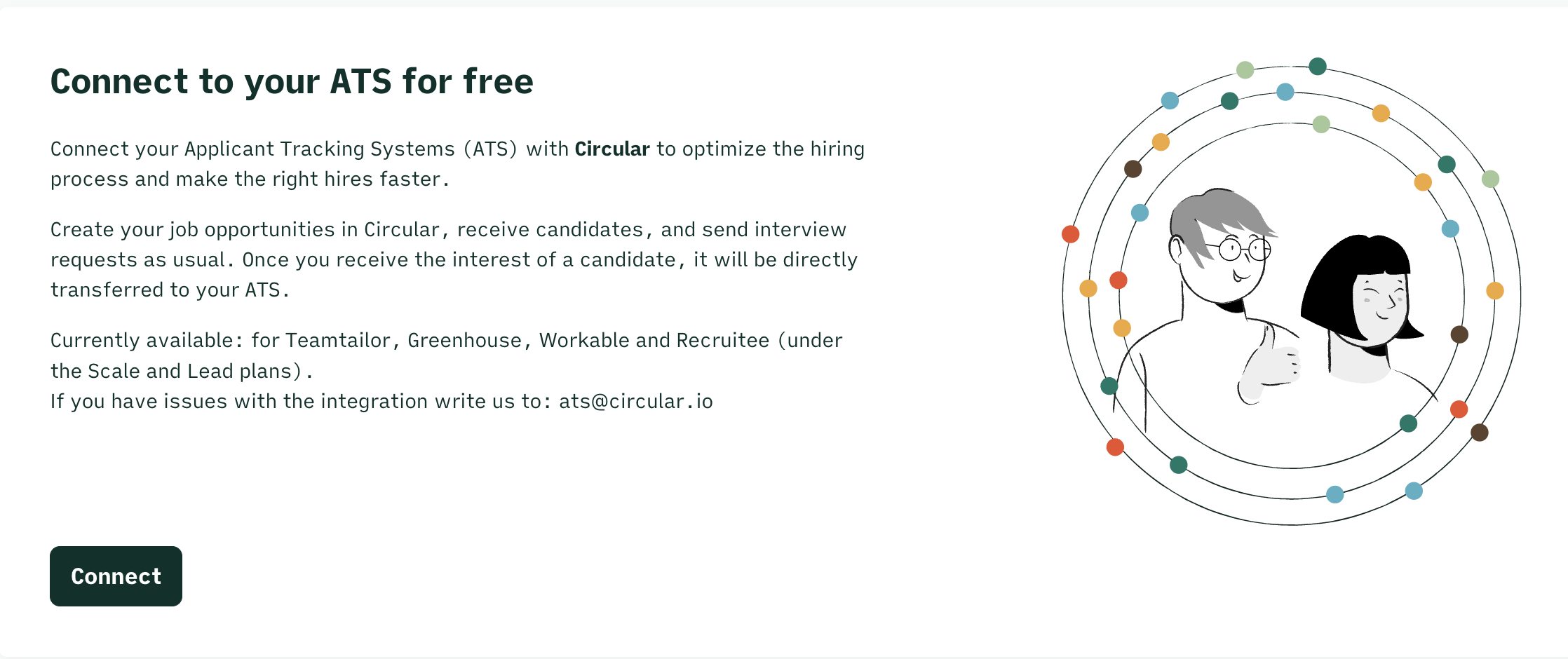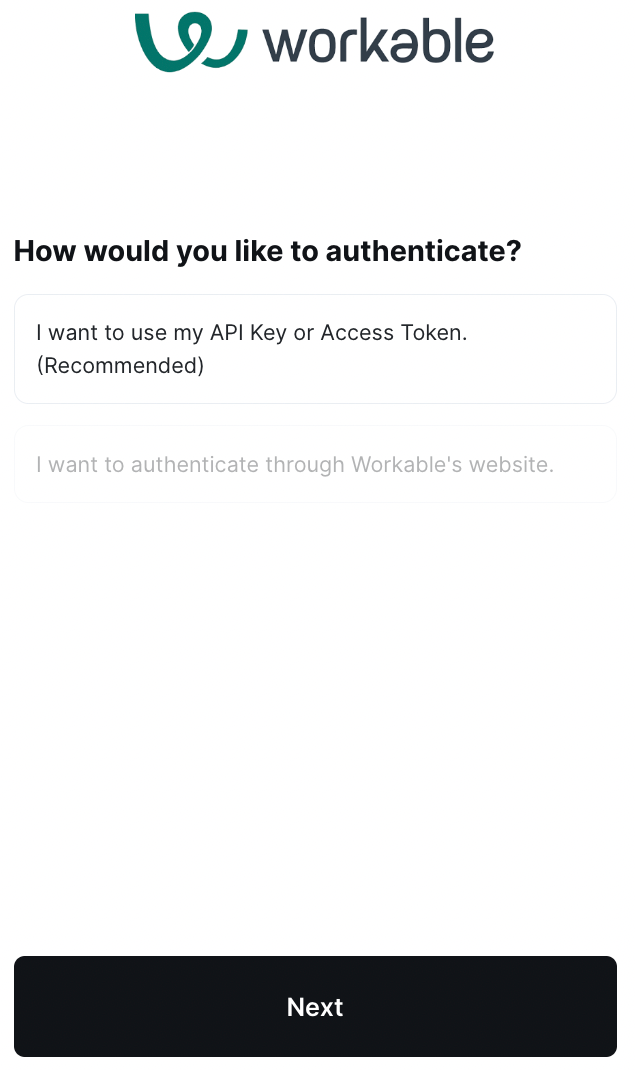 Once ready, click Submit to complete the process
The synchronization may take some time; once the connection is complete Circular will notify you by email and notification. 
Sync jobs
Now, you need to connect each of your Circular jobs to the ones in Workable. Just click Connect ATS next to each Circular job. A drop-down will appear with your published Workable jobs to choose the one you wish to connect. 

Using the integration
Your jobs should be published both in Circular and Workable. Once you receive the interest of a candidate and they accept your interview request, Circular will automatically send them to your Workable job (under the Sourced stage) with a Circular tag and all the information they have about the candidate (including CV if available, Linkedin profile, etc.)