As a Super Admin, you can customize referral emails by navigating to the Referrals settings page under the Referral emails section.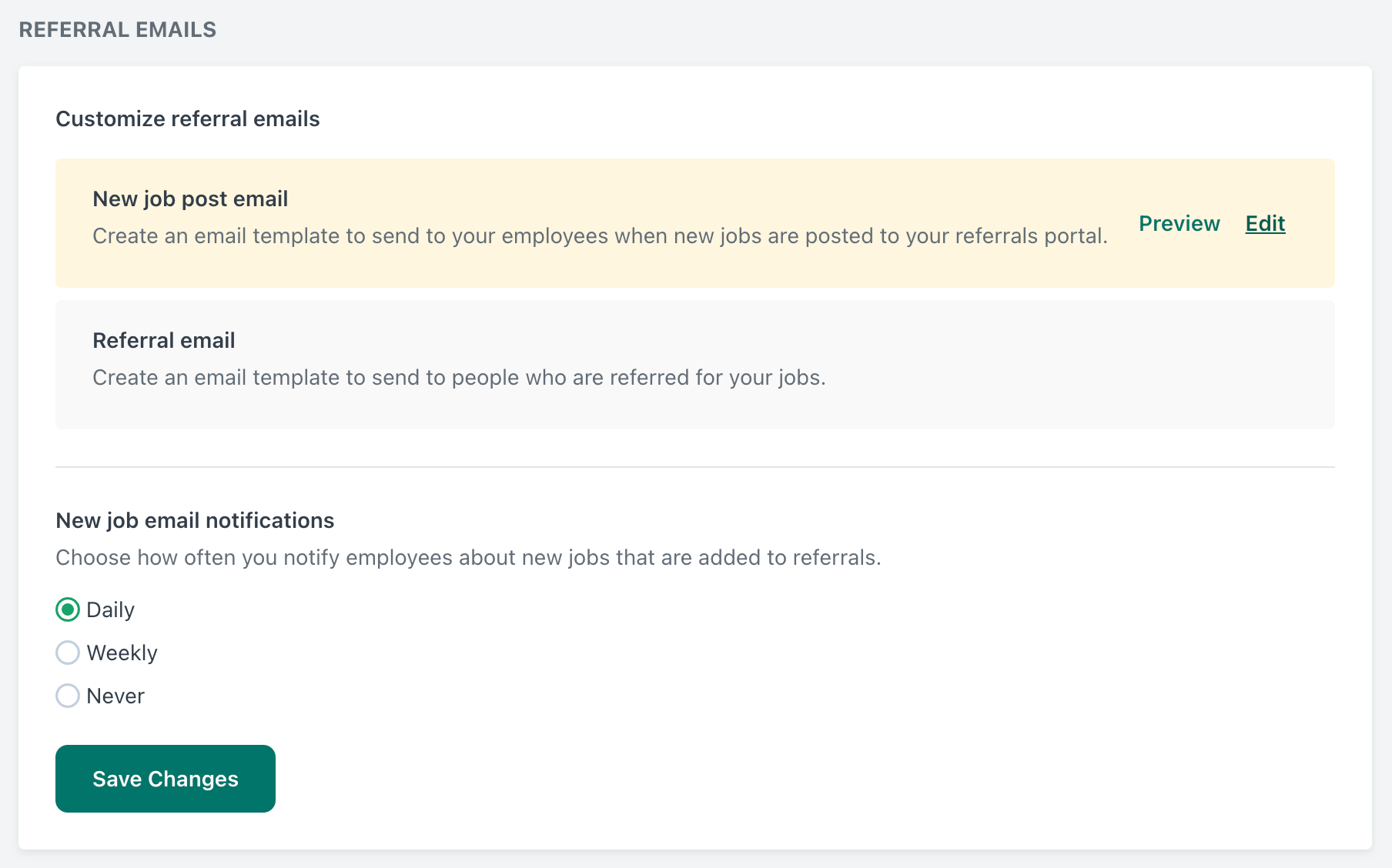 Customize referral email content
The default email text that we use is already filled in both emails; click Preview to see them. The default emails will continue to work until any changes are made through the settings.
Customizable emails include:
1. Email sent for new job openings to the employees
Edit the message to add additional text and placeholders or attach a file (up to 5MB).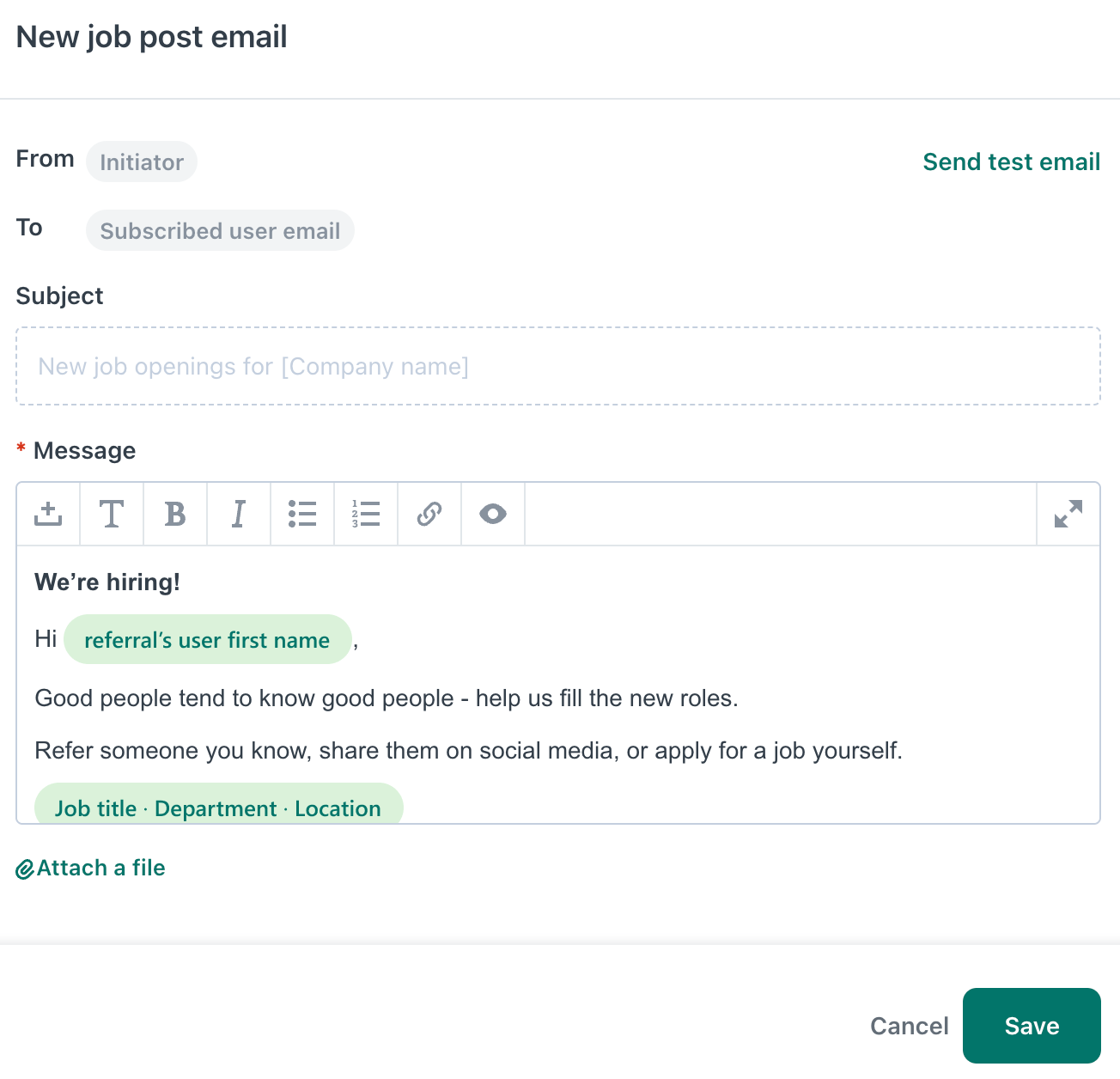 2. Email sent to the referred candidates
❗This email will be sent only if the referrer selects "Yes" for "Do they know they are being referred?".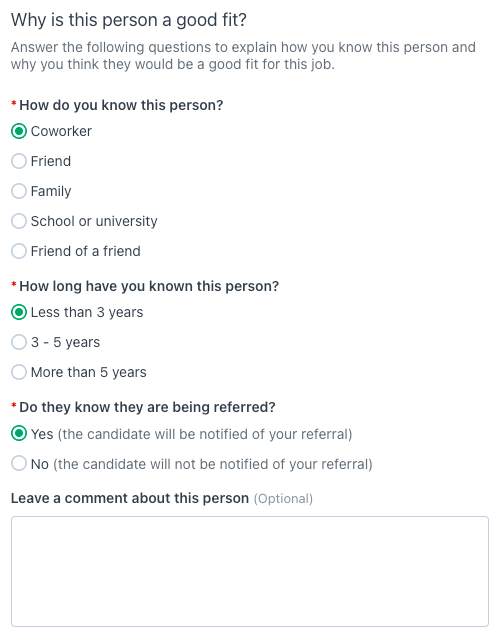 Edit the message to add additional text and placeholders or attach a file (up to 5MB). If you are using Language Kits you will be prompted to provide the email translations for other languages added to your account.
The default emails will have translations available automatically when Language Kits are activated.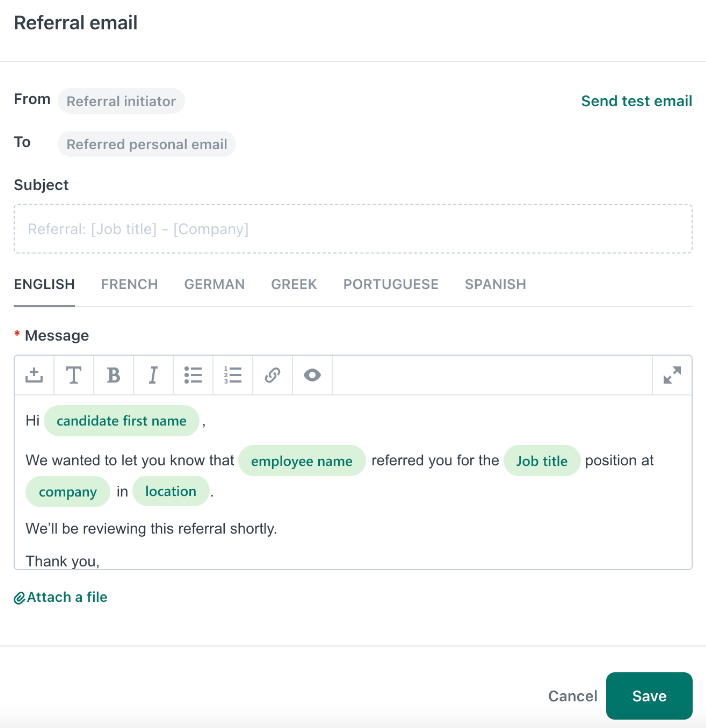 💡To preview the recipients view, click the Send test email option on the upper right of the editor. The modified email will be send to the email address associated with your Workable account for you to review.
Set notification frequency
You have the option to set the notification frequency for when users will receive emails about newly posted jobs. If you adjust this setting after users have joined, they will not be impacted unless you select "Never".
Daily: Recommended if you recruit intermittently throughout the year.
Weekly: Best if you tend to post several jobs in a short time period.
Never: Use only if you have another method to notify coworkers about your referral program and new jobs. Selecting this option disables new job notifications for all portal users. Users will not be able to opt into notifications themselves. This can significantly reduce the number of referrals you receive if you don't have another way to tell coworkers about new jobs.
What's next?