Users can view the company's employees and org chart by clicking on the Company tab of the main menu.
Employee Directory
All employees will be visible under the People Directory list in alphabetical order based on their last names.
The following information will be displayed for each employee:
Employee profile picture
Employee name (Last Name, First Name)
Job Title
Department
Employee's primary email address
Employee's primary phone number
Name of their Line Manager, i.e. who they report to
Number of direct reports and ability to view them - if any direct reports exist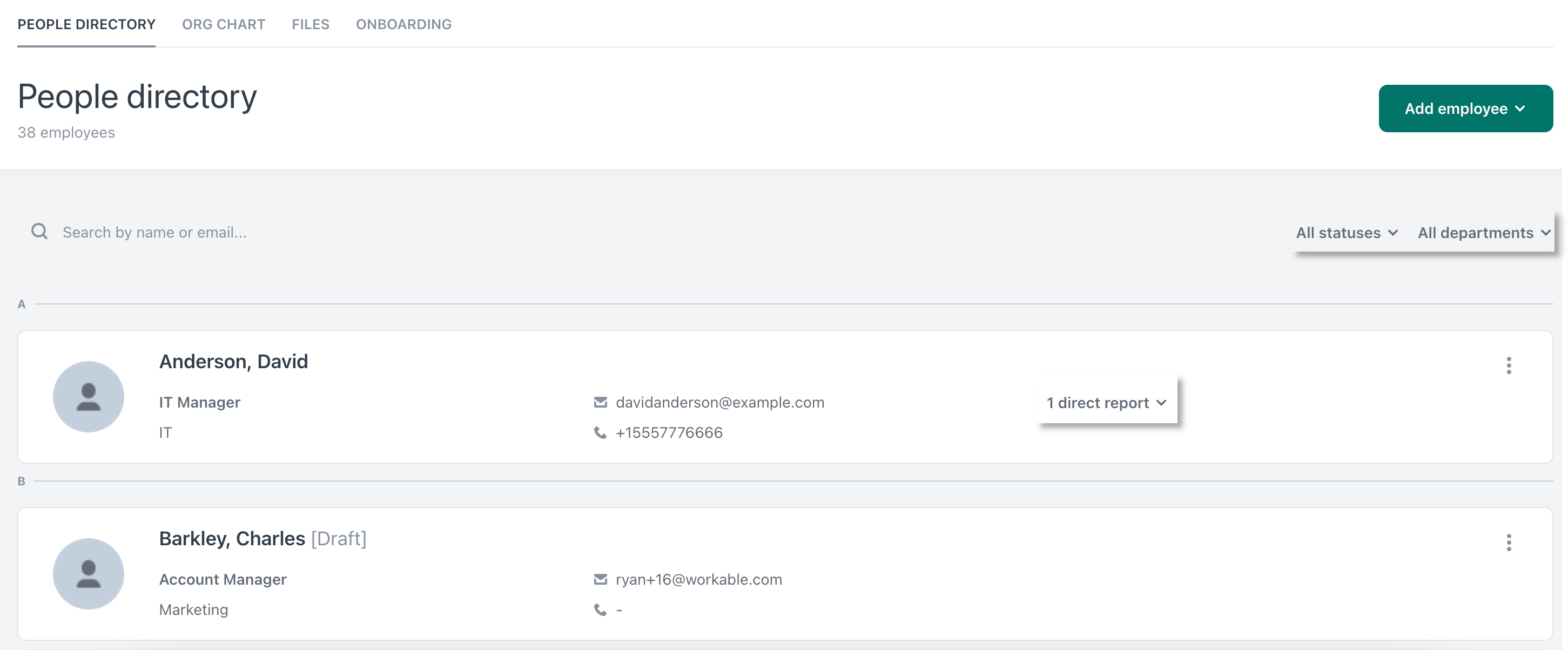 Search and filtering
The search bar will enable you to search by first/last name or email address. You can filter the directory further by:
Employee status; available options will be draft, active, inactive, custom status. Standard access members without direct reports will not have access to this filter.
Department; multiple departments can be selected
Division; select a division to see all assigned employees under it
Organization chart
On the Company tab of the main menu click Org Chart. The Org Chart will enable all employees to quickly see your company structure starting from the CEO and learn which teams current (and future) employees report to. The default view will show the top-level company official(s) and their direct reports (first two levels).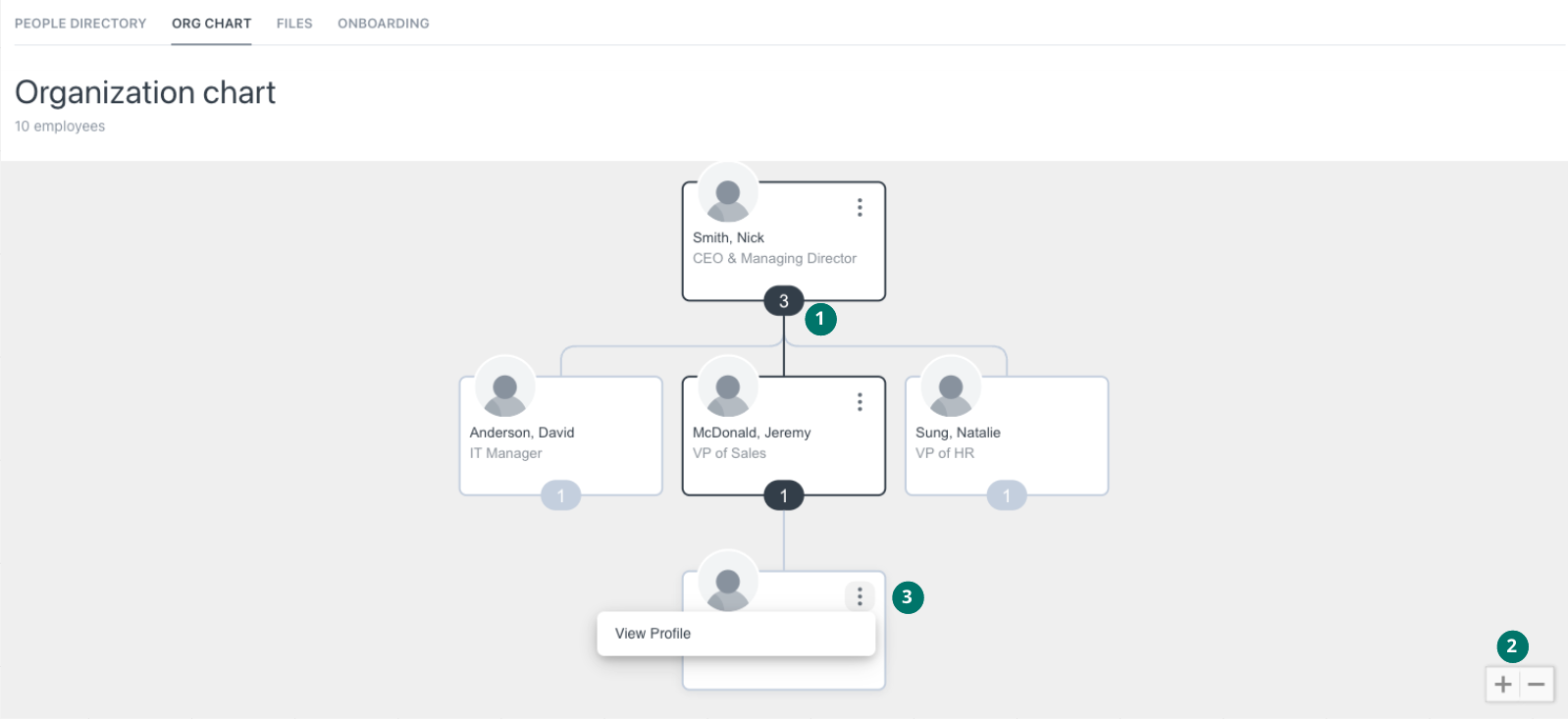 The number under each employee tile indicates how many direct reports they have (e.g. Nick Smith has 3 direct reports). Click on the number to pull down the employees who report to a specific person.
Zoom in or out to get the best view of the Org Chart. To adjust the centered view of the org chart, just click anywhere on the page and drag it in the desired direction.
Under the three dots menu click View profile to see the full profile of this employee
View per member access
Employees listed in the company's employee directory and org chart depend on the member's role:
Employee management member access
Employee Directory view
All-access
All employee profiles including draft, inactive and custom-status employee profiles
Standard access (with direct reports)

- Published employee profiles

- Draft and inactive employees of their reporting line

Standard access (without direct reports)
Published employee profiles
➕ As an HR Admin you can add and manage employee profiles from the Employee Directory page. Before any edits or additions make sure you configured your default or custom profile templates under the Profile templates tab.