Note: Details about Archived jobs are not available in the Activity Stream, however, you can run reports for Archived jobs in the Report Center section of your account.
The Activity Stream can be used by Super Admins to see what actions have occurred with active jobs on your account and what actions users have been taking.

To get started:
Click the pulse symbol at the top of Workable to access the Activity Stream.
Apply filters on the left side of the page to narrow down the actions you wish to view. You'll be able to quickly see what actions account members have been taking, as well as details about how jobs are being managed on the account.
For example, to see the date that a job was originally published select the Published filter. You will see in grey font when it was published and to view the exact date and time the action happened hover with your cursor over the timestamp. The time will be displayed in the timezone you have set under your Profile.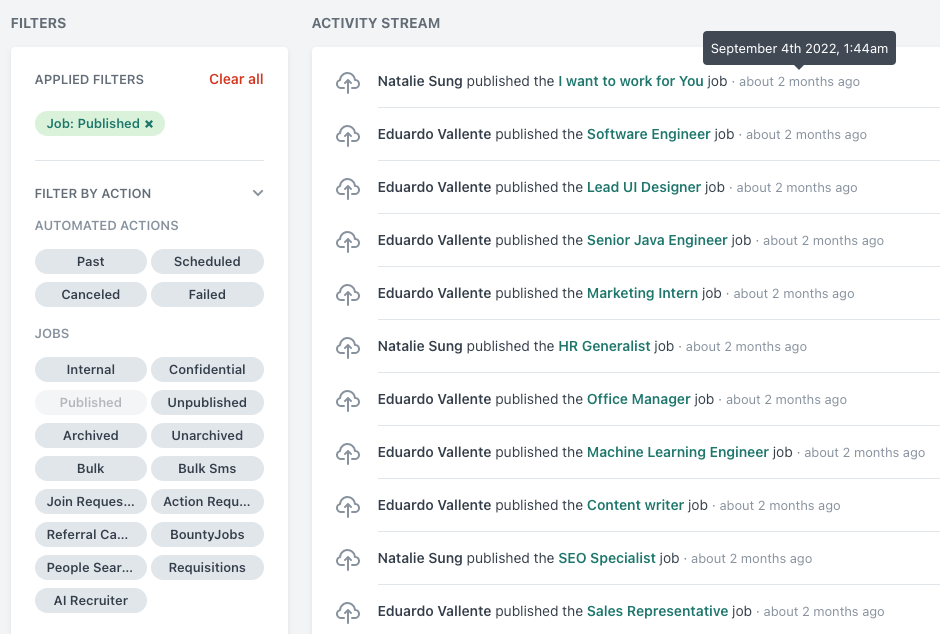 You can apply multiple filters (by action, job or user) at once to narrow down the results.