To change the visibility on an email, select the Visible to everyone link. Click Members (or External Recruiters if applicable) to make the email thread invisible to hiring team members.
Note: Administrators and Hiring Managers will always be able to see emails.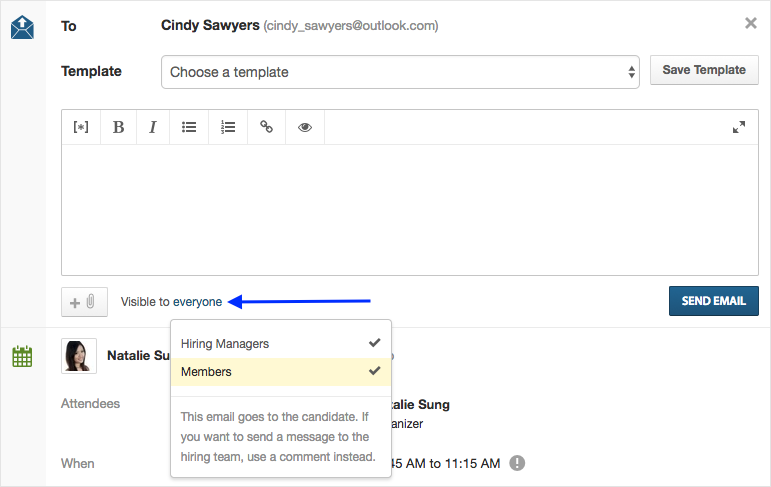 To change the visibility status on an email that has already been sent, or on an email that the candidate sent to you, click the same Visible to link at the top of the email in Workable. Select or unselect Members (or External Recruiters).