When candidates are being considered for multiple jobs they have a unique profile for each job. This enables you and your team to leave evaluations for each specific job. On the Candidates page, we will display by default the most recent profile (based on the creation date) from the candidate pool that a member can view. With the same logic, if you sort by the oldest creation date we will display the oldest candidacy.
The rest of the profiles will be nested under the 'Also in x other jobs' indication in chronological order. Other candidacies will be listed here even for jobs you are not on the hiring team but in this case, the candidates will not be clickable.
Note: The system detects multiple applications from the same candidate if the email is the same across all profiles.
Here, for example, Guido appears on our Candidates page with his most recent profile (Financial Analyst) but he is in consideration for the Customer Support Representative job as well as the Director of Finance job.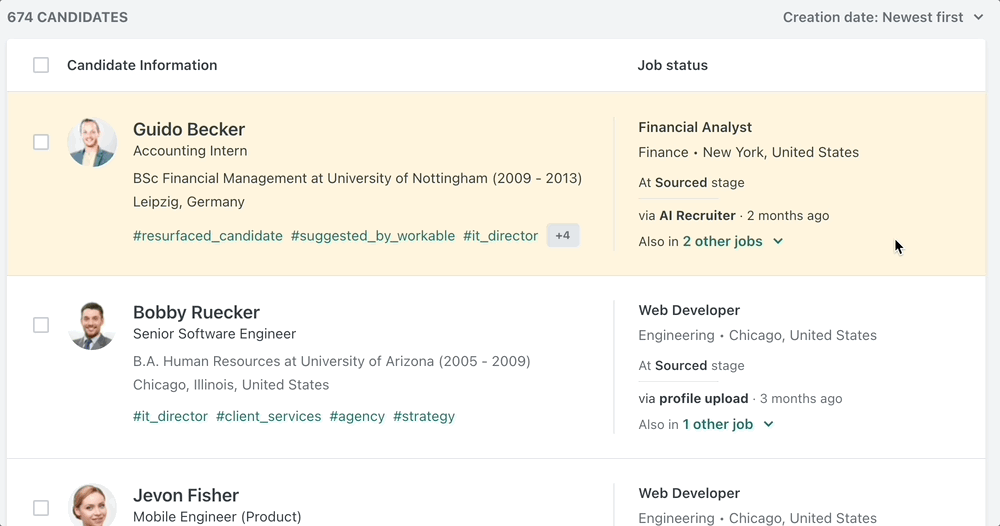 Other candidacies will also be visible at the bottom of the candidate timeline. Clicking the job title will redirect you to the profile for this job.