If a client you're recruiting for uses Workable they'll invite you to collaborate in Workable as an external recruiter. You'll receive an invitation email which includes the job details and instructions on how to submit candidates.
If this is your first time using Workable, just click on the link to join the company's Workable account in your invitation email.
Once you've set a password you'll be logged in to Workable. The first screen you'll see is the dashboard, giving you access to your clients' jobs.

Uploading candidates
You can upload candidates into the jobs on the dashboard. This will create a candidate profile in Workable which you and your client can collaborate on. Uploaded candidates will appear in the Sourced stage of the relevant job.
There are two ways you can submit candidates to your client's jobs:
1) Email
Simply reply to the invitation email with the resumes attached. You can attach multiple resumes to each reply but do not attach other documents e.g. cover letters. Instead, include any additional information about the candidates in the body of your email. This will be added to the candidate's profile, and visible to your client.
You don't have to attach all your candidates to one email; you can reply to the invitation email multiple times, once for each candidate. If you wish to add individual comments about each candidate, it's best to attach one resume per email and include your notes in the body of each email.
Workable will recognize .pdf, .rtf, .odt, .html, .doc or .docx files.
2) Upload candidates directly
To upload candidates directly, log in to your Workable account. When you arrive at the dashboard you'll see all the jobs to which you've been invited. Click the small cog button shown at the top right of each job pipeline to reveal a drop down menu. Select 'Upload Candidates':

This will open the drag and drop window:

Workable will recognize .pdf, .rtf, .odt, .html, .doc or .docx files. Just drag and drop the resumes you want to upload into that window or select the files from your desktop by clicking "browse & choose files". Please do not try to upload other documents e.g. cover letters. Instead, once the candidate is uploaded you can attach extra files or include additional information as a comment in the candidate's timeline.
Interacting with candidates
After uploading a candidate you can collaborate with your client. Your client will be able to see all the candidate you upload and all of your interactions with candidates. Click on the Sourced stage interact with newly uploaded candidates.

When viewing a candidate you'll see options at the top of their profile to interact with them.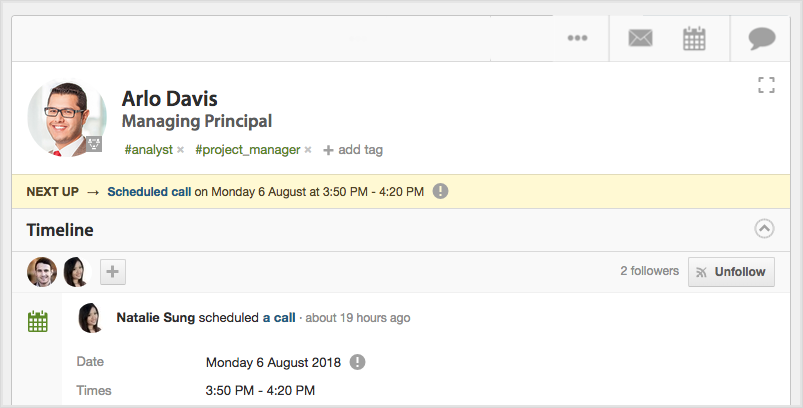 Send emails and schedule events with the candidate. Click the speech bubble icon to leave an internal comment.
Keep in mind that your client will see any actions that you perform. It may be important to check in with them before taking action with a candidate.