If your company uses Gmail or Google Apps, you can connect them to Workable to sync communication with candidates.
This means you'll be able to track all candidate communication on the candidate timeline, giving you a full record of events for reference.

The benefits of Gmail integration
Customize the subject line for all your emails.
CC your coworkers in emails to candidates (even if your coworker isn't signed up to Workable)
Reply to emails from candidates via your Gmail inbox. There's no need to sign in to Workable, the conversation will still be synced into the candidate's profile.
Workable emails will be sent through your Gmail account, appearing under 'sent items' in your inbox
Import all your existing communication into Workable: You can import conversations with candidates started in Gmail into the candidate's profile so that all the information you need is gathered in one place. Just "expand" your candidate's timeline and you'll find the Import button at the bottom:

After importing the conversation once, new messages in the same conversation will be automatically imported.

Setting up the integration
Gmail integration is set up via your Integrations section; access to Integrations is given to account administrators only. Click your profile icon at the top right of the menu and then Settings > Integrations. Under the section 'Email and calendar integration' select 'G Suite' and then turn the Gmail switch to ON. Save the changes.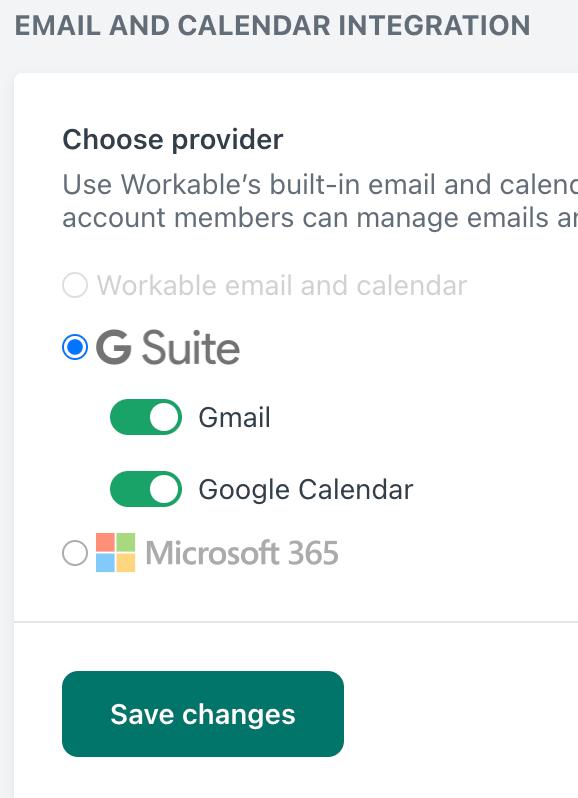 Connect your Gmail/Google account to Workable
With the connection enabled, when you or anyone else on your account try to email a candidate, they'll be prompted to authenticate their own Google account: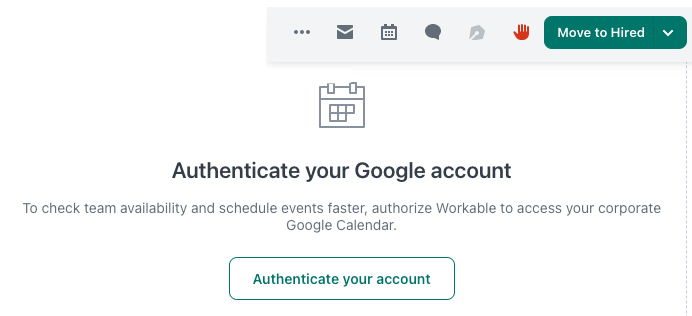 Click to 'authenticate' and you'll see your account name and a request for access. When you've granted access you'll see the extra options available when you compose your first email: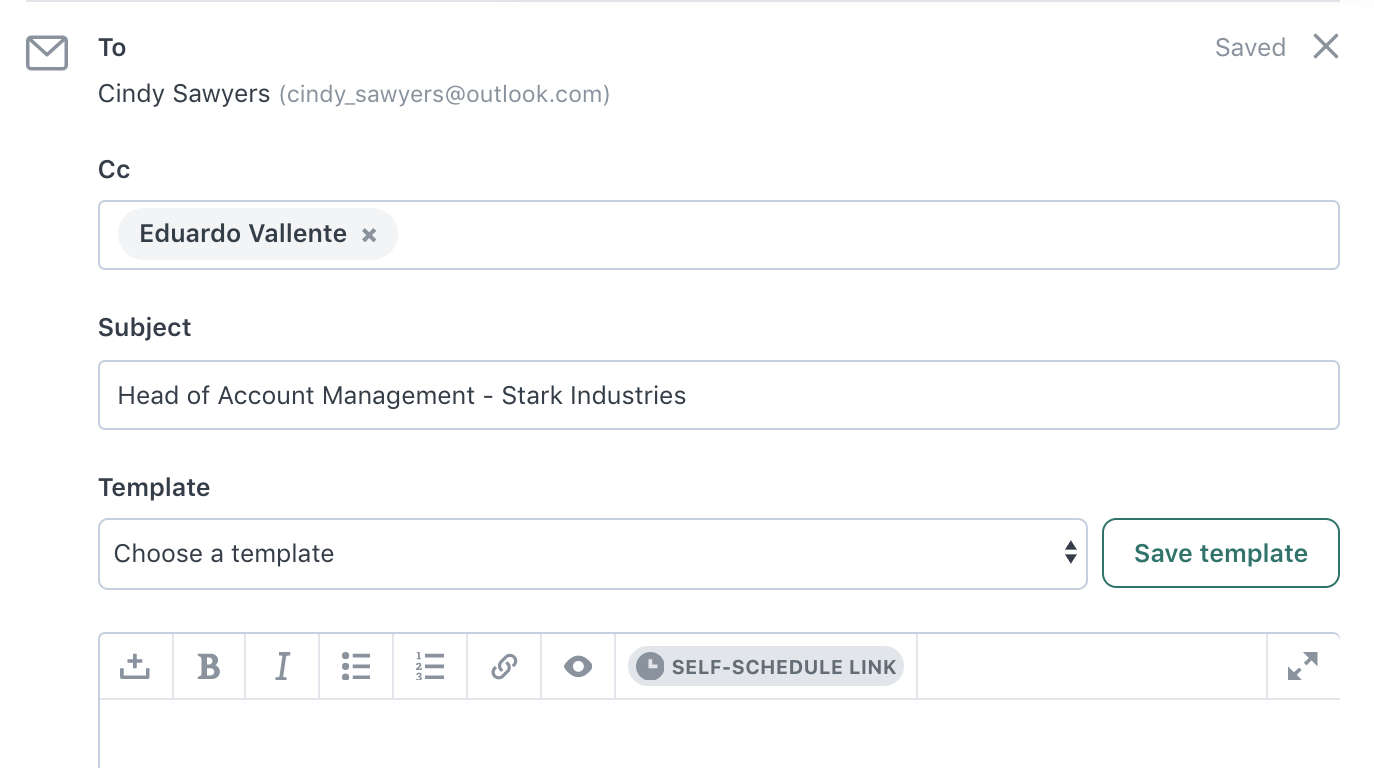 Note: If you receive an error and are not able to complete the connection, you may need to contact the administrator of your organization's Google account. Your Google administrator can control which apps (like Workable) are able to be integrated.