Workable can search the web for social media profile photos and accounts belonging to applicants. By default, a photo and account links will automatically be added to a candidate's Workable profile when they apply. Any photos or links that are shown are publicly available on the open Internet.
While some recruiters find this option essential, others have internal policies which exclude this type of information when considering a candidate. For this reason, social profile (and photo) retrieval is an optional setting in Workable. It can be modified or permanently disabled.
To disable photos and social profiles:
Navigate to the Privacy section of your account by clicking your profile icon in the upper right of Workable and then on 'Settings'
Scroll down to Candidate Privacy Settings

and adjust the options as needed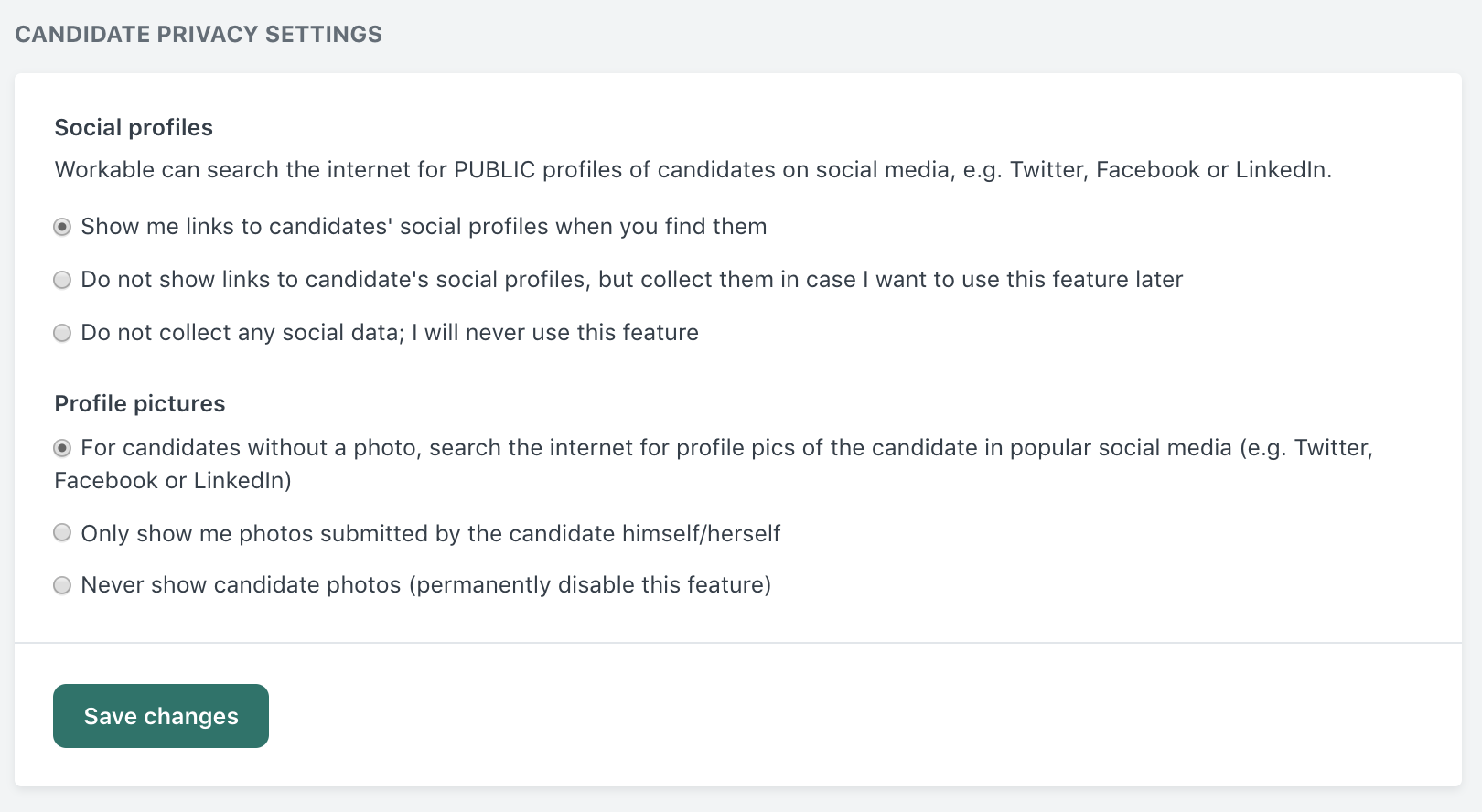 The options to collect links - but not show them - and to only show photos submitted by the candidate are recommended if you don't wish to use these features. This will give you the option to reenable the features later on in the event that you decide to use them in the future.
Note: Please keep in mind that if you decide to turn off the social profiles or the candidate profile pictures, this change will take a permanent effect on your account and is irreversible.
Candidate-submitted photos can be enabled or disabled on applications as needed.