Overview
Workable is an all-in-one hiring platform. As a Reviewer, you'll use Workable to evaluate candidates and share your feedback with other members of the hiring team.
Join your company's account by reaching out to the HR or recruiting team at your organization.
Download a complete walkthrough for more info and contact us any time for assistance.
Setting up your account
Here you can edit your full name, job title, time zone (this will be used when you attend Workable scheduled events) and upload a profile picture. At the bottom of the page under Credentials, you can connect additional apps (Zoom, LinkedIn, etc).
Stay up to date on your hiring progress and modify your settings for email notifications.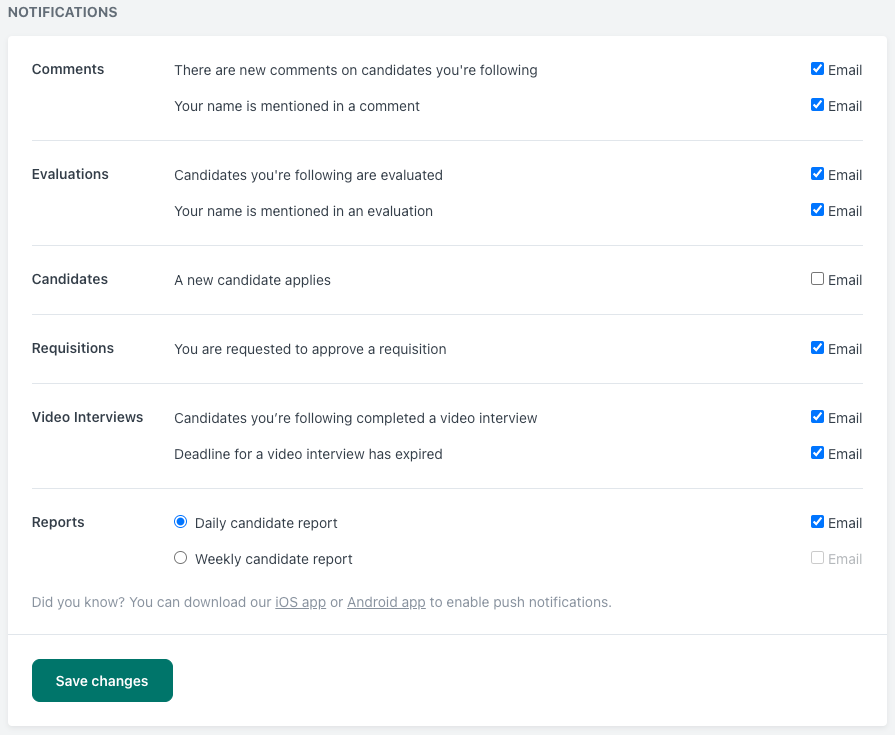 Review and evaluate candidates
Sign in to Workable to see jobs and candidates. If you see a job's 'pipeline' then you're on the hiring team for that job and can review candidates.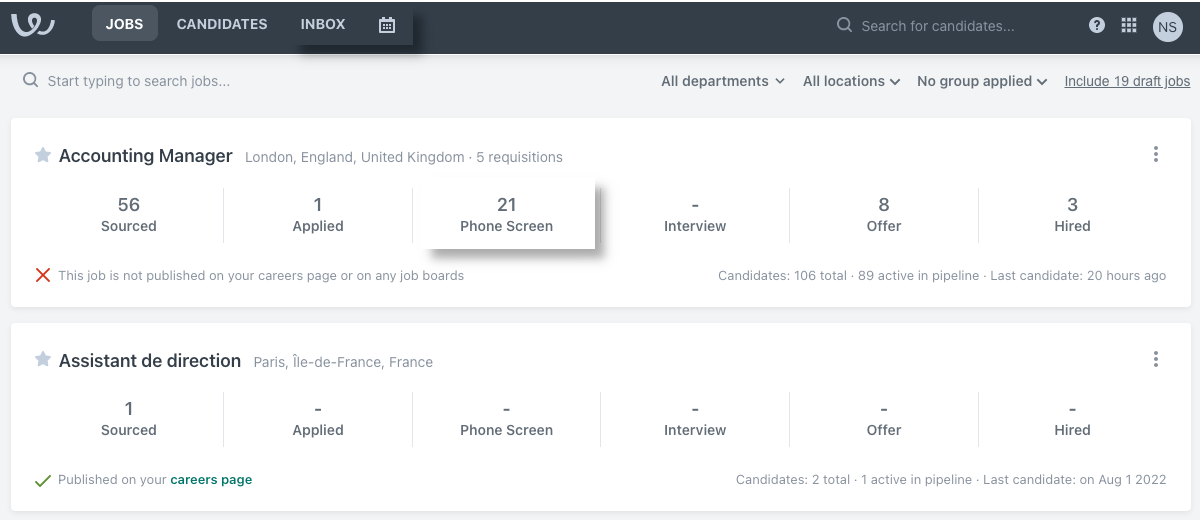 When reviewing a candidate's profile, you will be able to evaluate candidates and leave internal comments. You won't be able to send emails, schedule events for or move candidates through the hiring process.
Evaluate (thumbs up/down button) to leave a rating (Definitely / Yes / No) and notes after assessing the candidate to share your opinion with other members of the hiring team. You will be asked to fill out a scorecard if one exists for this stage. Learn more about evaluating candidates.
Evaluations are shown on the candidate's timeline but are also accessible via the Evaluation tab for a more focused view.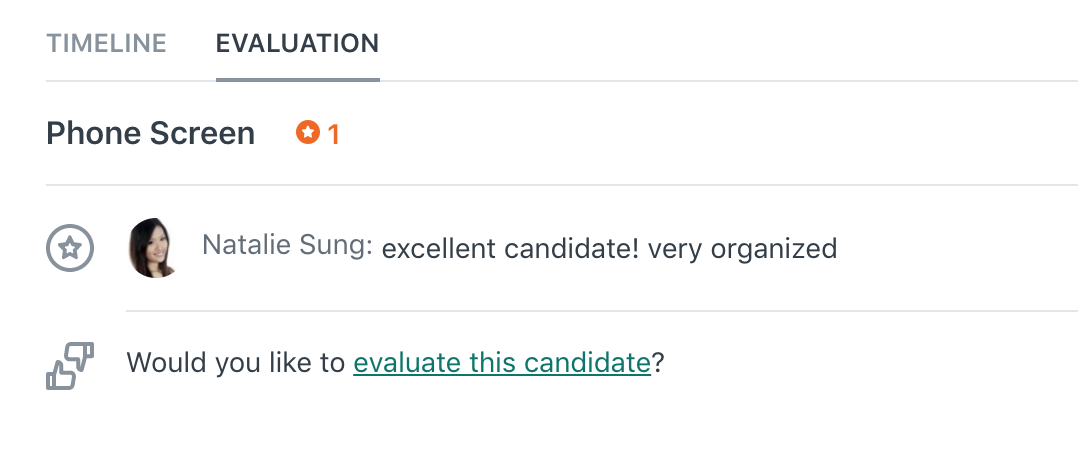 Comment (speech bubble) to add general notes and communicate with coworkers through "@" mentions.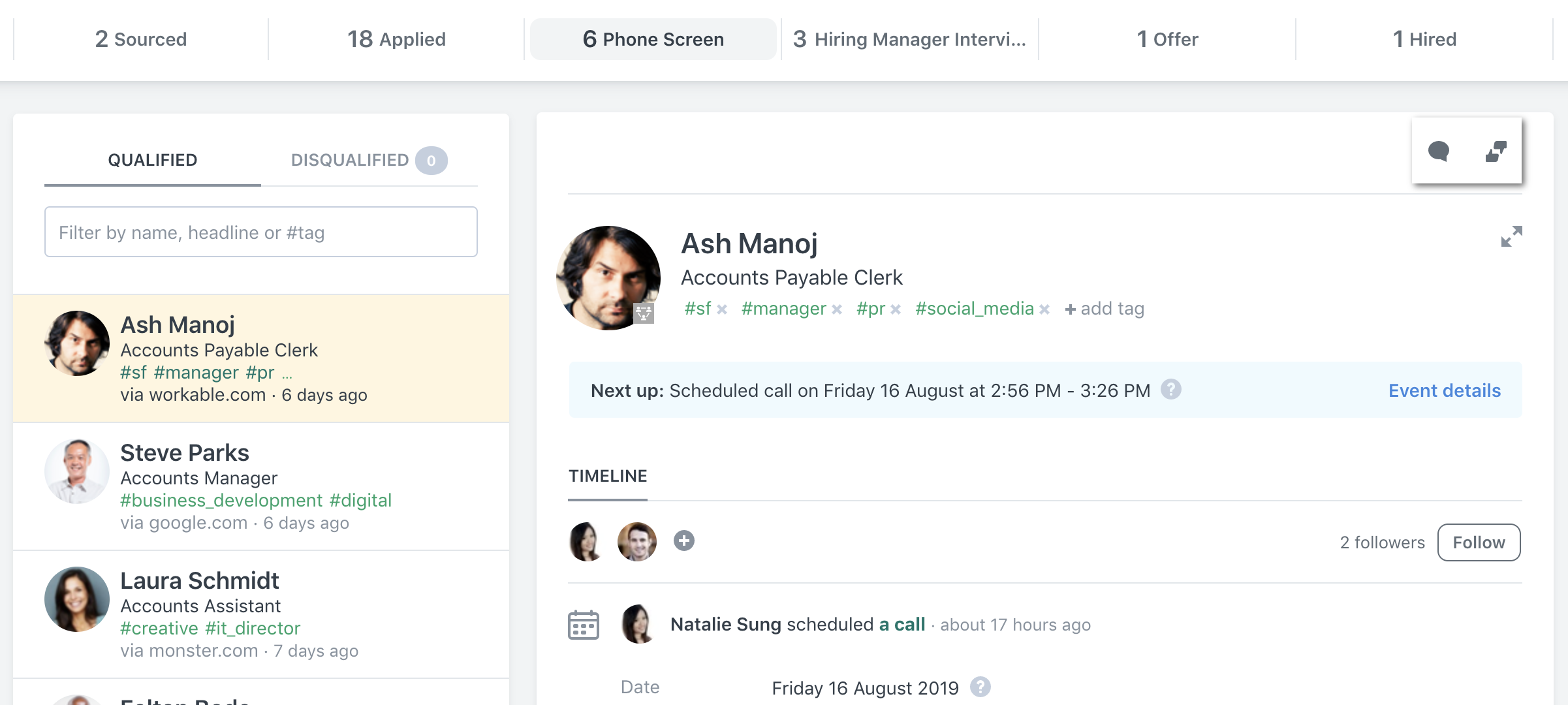 Access candidates on the go
Use the Workable app to evaluate candidates anywhere. Review applications and track candidates, see upcoming events, and much more.