Yes! When setting up the automation you can choose to send it on a specific future date and time. There are two options:
Set a short delay: minutes or up to 24 hours
Change the number of minutes/hours by clicking the highlighted text.
Choose a time: sent it on a specific day and time
This is best for sending automated emails at a specific time. Click on days of the week to disable the automation on those days (e.g. you may not want to have emails sent on the weekend). Days marked in blue are when emails can be sent.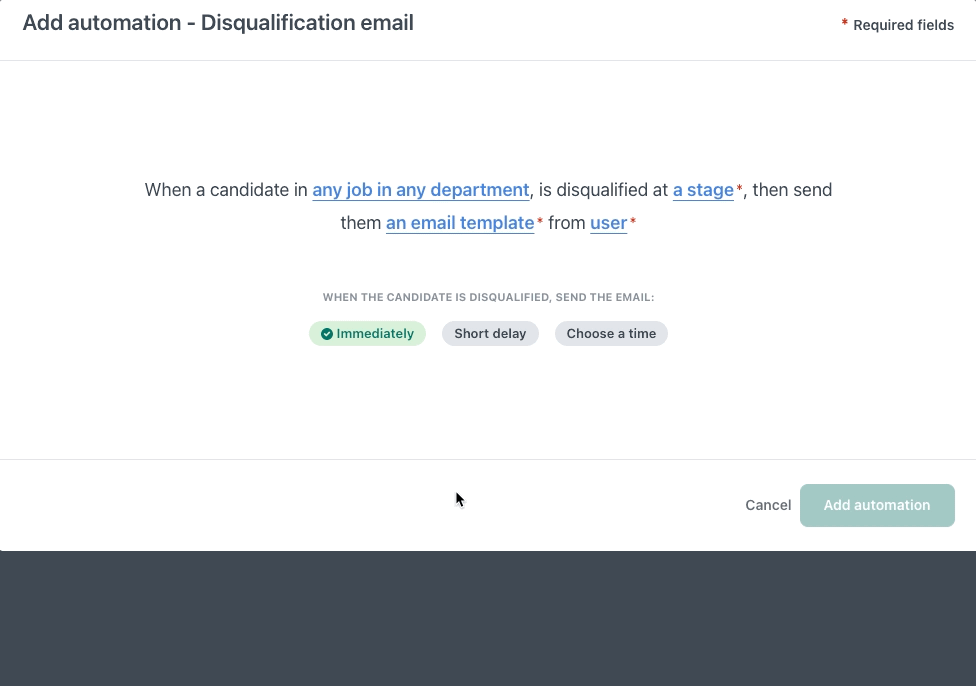 Did you know?
Scheduling individual or bulk emails/text messages is available from the Candidates page. Check out more about the functionality here.