This payment option is currently available only for US customers.
Direct Debit is an instruction from a customer to their bank, authorizing a person or an organization to collect payments from their account when they are due. This authorization is given by you when you add a direct debit payment method for the first time.
Because it's an asynchronous payment method, it takes around 4-5 days after the purchase, and until the payment has been confirmed.
Direct Debit will be supported for:
All plans
Add-ons purchase for all plans
Upgrades from Starter to the other two plans
Upgrades from Standard to Premier only if the Standard subscription has been purchased with Direct Debit
Direct Debit will not be supported for:
Add-ons purchase for manual invoicing plans
Premium job postings & Workable Campaigns
Background checks
Setting up a Direct Debit payment method
You will need to be an Admin user in Workable to perform these actions.
Navigate to Settings > Billing Information page
Select the Direct Debit option under Payment information
Select your bank institution from the list or use the search bar to locate it. The majority of US banks are supporting this verification type.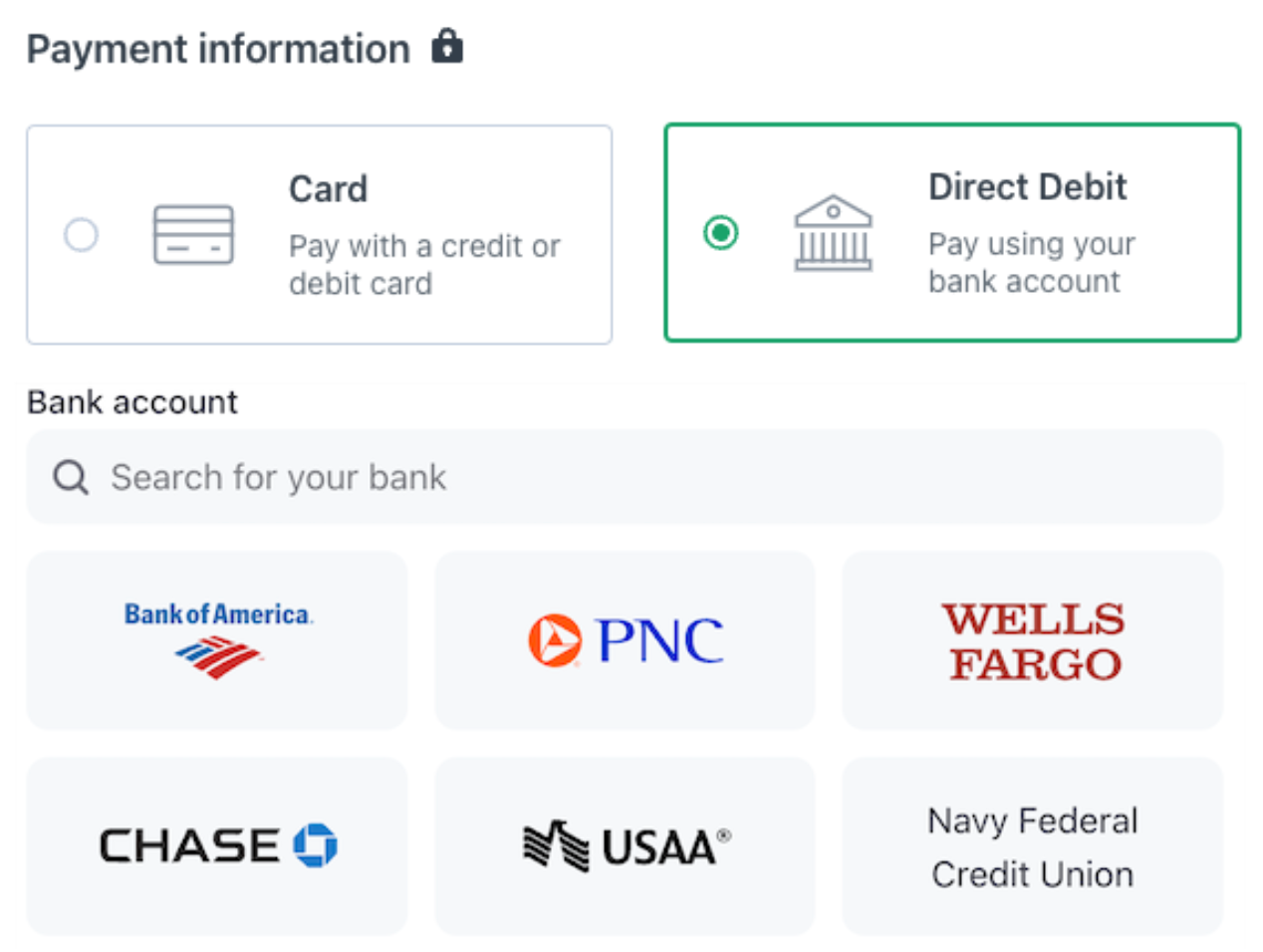 You will now be redirected to a safe environment to complete the instant verification and link your bank account with Workable:
Read and agree to Stripe's Terms and Privacy Policy
Log in to your bank using your credentials
Select an account from the list and click Link account. Your linked bank account will now be visible.
To complete the process click Save changes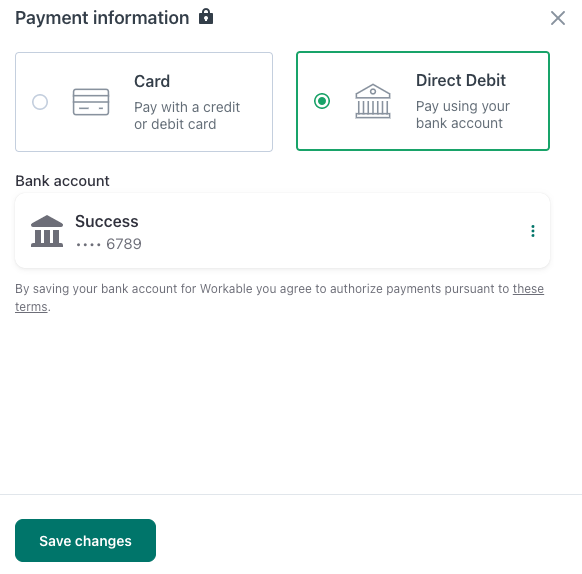 That's it! This payment method will now be available when you purchase your plan. Setting up a Direct Debit is also possible when purchasing a plan during checkout.
Important notes:
Workable will never store your bank account information or credentials. The verification flow is hosted by each bank institution and the bank account credentials are only kept in the bank institution itself.
By saving your bank account in Workable you agree to authorize payments pursuant to these terms.
Purchasing with Direct Debit
After a successful purchase of a plan subscription using Direct Debit, it will take 4-5 days to confirm the payment with your bank.
Your subscription will be activated right away and you will get full access to the plan features.
It won't be possible to proceed with an update of the subscription, by purchasing an add-on or upgrading your plan until we confirm your payment.
Your invoice will be generated after we confirm your payment.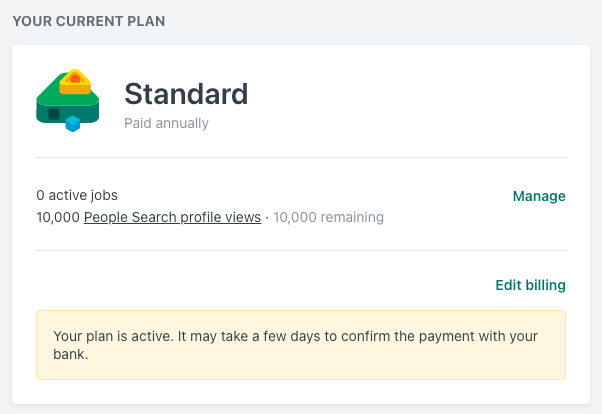 Deleting a linked bank account
Under the Billing Information page, click Edit and then the red x to remove the bank account.
Important: The bank account cannot be removed when you have a pending payment or an active subscription.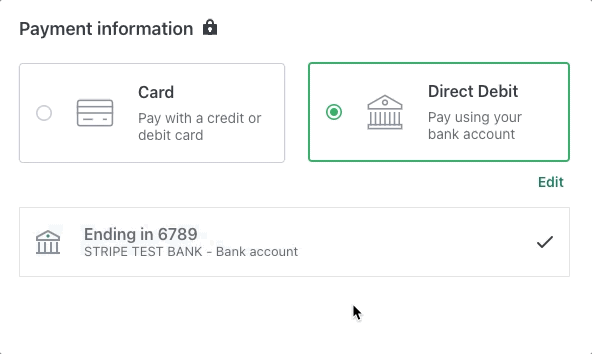 FAQs
Is it possible to update my current subscription and use direct debit instead of a credit card?
No. You cannot change your payment method if you have already purchased a plan subscription with a credit card.
Is it possible to link multiple bank accounts?
No, you can link only one bank account at a time.