While viewing a candidate profile it's possible to add multiple interviewers for self-scheduling when:
You send self-scheduling links manually
You use an email template and edit the self-schedule link before you send it
Note: It is not possible to include multiple interviewers when creating a self-schedule email template in Settings or via automated actions.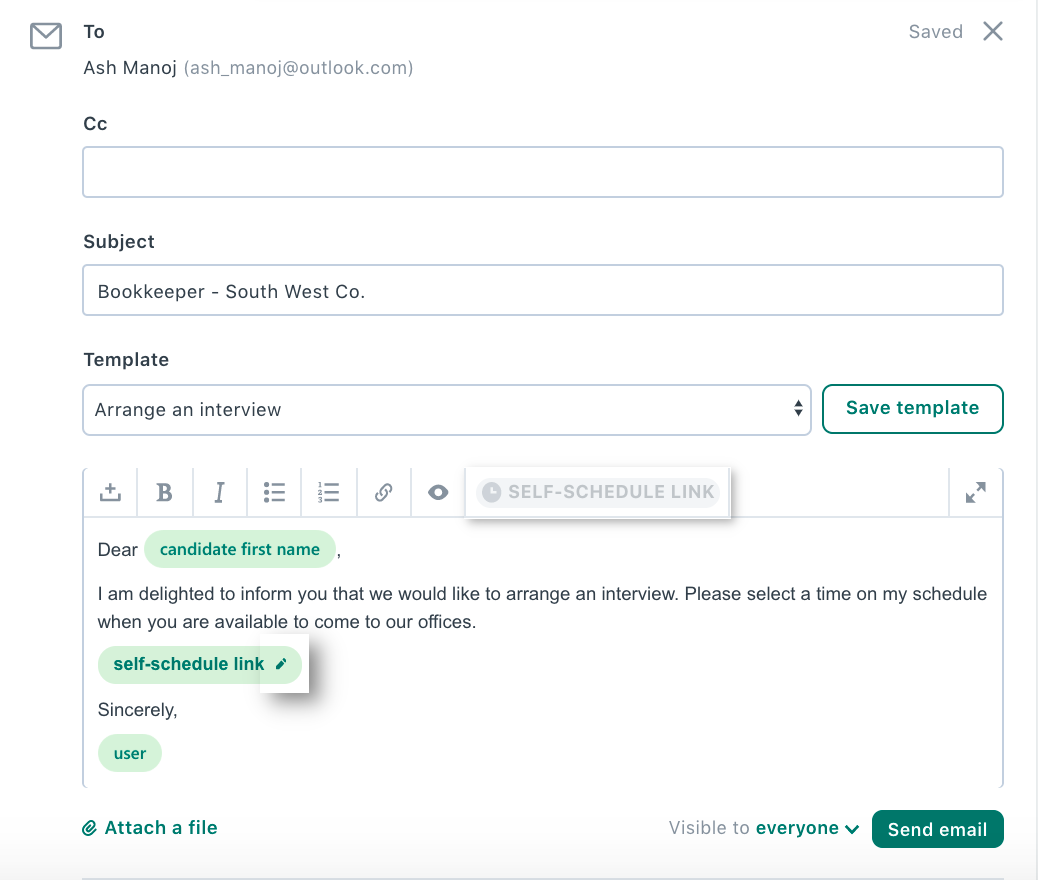 Add multiple interviewers to a self-scheduled event as shown below: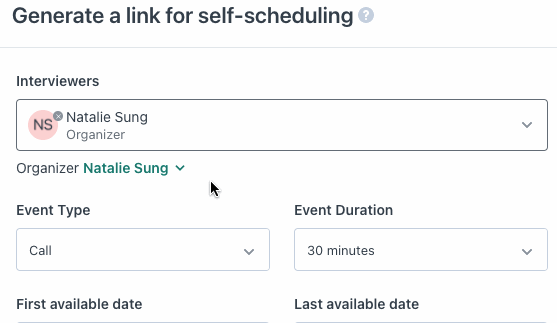 The candidate will be able to select one time that aligns with all interviewers. Workable looks at the days of the week and the daily time frame that has been set for each invited user under their preferences settings and defines the common availability for all. If the member creating the request is one of the interviewers they can view and edit their own personal availability.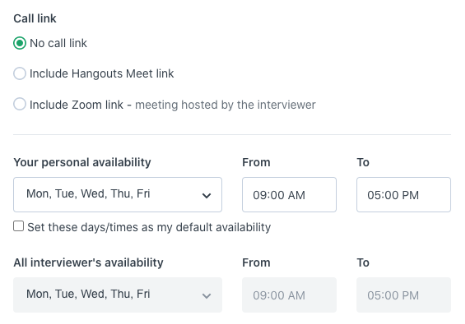 If there is no common availability then the self-schedule link cannot be sent.