Super Admins with a Pay As You Go account can refer to this guide when first implementing Workable. See the Pay As You Go Resource Hub for more info about account features.
Overview
We recommend implementing Workable in 3 main steps.
Workflow: Set up recruiting pipeline, compliance, job board connections and more. These account settings govern how the work of recruiting is done through Workable.
Customization & Branding: Arrange a careers page, templates and more. These components impact how candidates see your brand and how hiring teams communicate.
Start Recruiting: Create jobs and invite account members when you're ready to go live with Workable. The options here are used to roll out Workable and begin using it day-to-day.
This implementation guide does not cover every Workable feature.
Implementation can be completed in just a few hours and each option can be activated independently at any time. If you need to start posting jobs immediately, we highly recommend completing the job board initialization steps at a minimum.
Starred features

indicate critical components of Workable and their use is highly recommended.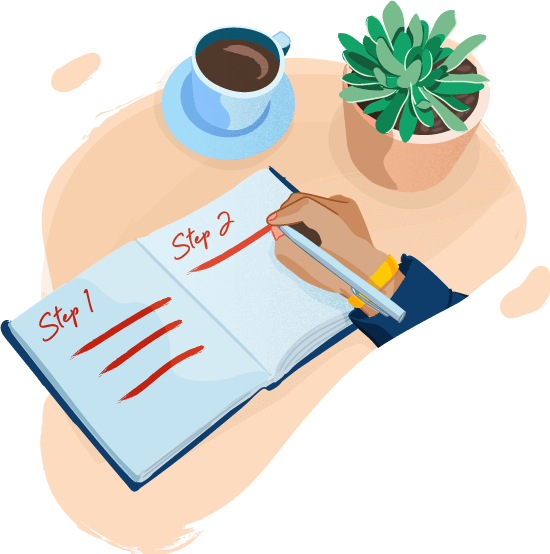 Workflow
These options control how the work of recruiting is done in Workable. These are the features to set up first in an account because they will guide the ways in which users can interact with Workable and how certain features and processes will function.
Recruiting Pipeline
The Recruiting Pipeline is the workflow that your teams use to recruit. It has stages for the milestones in your recruiting process like Phone Screen, Assessment, Interview.
Recommended actions:
All jobs will have the same recruiting pipeline. With this in mind, create an outline of the major milestones a candidate should pass. As a rule of thumb, plan a stage for each major moment where the candidate will be evaluated.
Use generic names for stages like "Hiring Manager Interview" or "Skills Test". If do you want to add a specific stage for one type of job or department, you can! Candidates in other jobs can be skipped over that stage.
A common pipeline setup looks like:

Source/Applied, candidates enter the pipeline
Phone Screen, a preliminary interview is conducted (alternatively this could be a one-way video interview)
Assessment, a skill assessment relevant to the job is sent to the candidate
Hiring Manager Interview, the candidate meets with the Hiring Manager and possibly other members of the manager's team
Executive Interview, the candidate meets with someone from company leadership
Offer, the candidate receives an offer
Hired, the candidate has accepted the offer and the work of recruiting is done
Compliance
Switch on GDPR compliance settings to enable the permanent deletion of candidate data. While Workable itself is GDPR compliant, you are responsible for maintaining compliance with the candidate you collect in your account.
Recommended actions:
Enable the Right to Erasure option on the Compliance page.
Plan to share a link to your privacy notice with candidates.
Speak with your legal or executive team about your company's policy for handling personal data.
Privacy
Privacy settings dictate the broad access that all user types should have for Talent Pool candidates, hired candidates, profile images and social media links. While specific user levels and permissions are managed under the Account Members settings, the Privacy settings have general data privacy options for the whole account.
Recommended actions:
Restrict the Talent Pool to administrators only, so that Super Admins control these candidates.
Restrict the visibility of timelines for hired candidates, so that new users can't look up feedback about themselves or coworkers.
For social media links and profile photos, enable or disable as you prefer. Workable will only bring in links and photos from publicly available sources, which could also be found through manual searching.
Departments
Department settings impact the ways in which you can organize jobs, filter reports and manage other features. On your careers page, candidates can search your departments for jobs.
Recommended actions:
Add departments based on your internal structure.
Stick to using high-level departments name rather than specific teams. This will make it simpler for candidates to find the right type of job on your careers page.
Integrations
Key integrations unlock more functionality in Workable and help to improve job post visibility. It is essential to review these options to ensure your job posts are able to be found easily by prospective candidates.
Additionally, Workable integrates with many other recruiting tools for things like background checks and HR systems.

Recommended actions:
Customization & Branding
This section covers options that will impact the various ways in which you'll communicate with candidates: From your career page, to interview questions, to offers and more.
Careers page
A great careers page should sell the company to prospective applicants. Build out a sleek and modern page that works on desktop, tablet and mobile out of the box.
Recommended actions:
Write a short description of your company that conveys your values and mission.
Embed pictures or video of your coworkers or office.
Outline company benefits. This is the biggest driver of applications.
Templates
Templates are available for almost all Workable users, but must be added by Super Admins.
Interview Questions: These sets of questions can be added to pipeline stages. They guide interviewers and expand the evaluation form. A common interview question template might be called "Phone Screen Questionnaire" and include items that the screener should talk about with candidates at that stage.
Communication (Email / Text): Add common types of message templates like "Thanks for applying" or "Disqualification". Communication templates are also incorporated into Automated Actions. If you want to automate an email you'll need to add it as a template first.
E-signature: Create templates for the various documents that you need candidates to sign. See how offer letters work.
Locations: The locations where interviews will occur. Shared and mapped for candidates with the option to get directions.
Company Profile
The Company Profile page is where you'll upload a logo and write a brief description about your company. The logo will appear in various places like application forms, confirmation emails and certain invitations.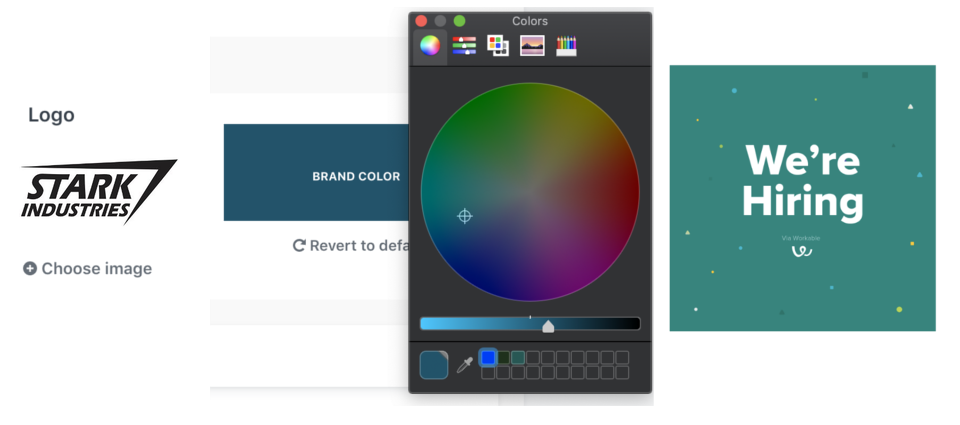 Recommended actions:
Upload a logo and social sharing image.
Write a brief description of the company.
Start Recruiting
This section covers the steps you should take when you're ready to have coworkers start using Workable and to have candidates apply.
Create jobs
Activate via: Dashboard > Create a new job
Full feature walkthrough: Creating a job
To get up and running quickly, we recommend creating jobs before inviting account members. You'll be able to get your jobs posted, start receiving applications and build hiring teams after the fact.
Recommended actions:
Be sure you've completed the job board initialization steps before posting jobs.
Create and publish jobs prior to inviting account members. This way, new members will have candidates waiting for them.
Account members & roll out
Account members are invited to Workable and assigned to particular jobs that they will help recruit for. While Super Admins can always see everything in an account, users with standard access can only see candidates for their assigned jobs.
Recommended actions:
Invite Super Admins first. They'll have access to everything and can assist with any remaining setup options.
When adding other users, assign them to relevant jobs that you've already created. This will make it easier for those users to get started.
Review our permissions chart and guide for choosing user roles.
Send an email to the company or to specific members to ensure coworkers know what Workable is and what they should use it for.