Overview
We recommend implementing Workable in 3 main steps.
Workflow: Set up recruiting pipelines, compliance, job board connections and more. These account settings govern how the work of recruiting is done through Workable.
Customization & Branding: Arrange custom data fields, a careers page, templates and more. These components impact how candidates see your brand and how hiring teams communicate.
Start Recruiting: Create jobs and invite account members when you're ready to go live with Workable. The options here are used to roll out Workable and begin using it day-to-day.
This implementation guide does not cover every Workable feature. Contact your onboarding specialist or customer support for further guidance.
Each of these three main steps can be completed in just a few hours and each option can be activated independently at any time. If you need to start posting jobs immediately, we highly recommend completing the job board initialization steps at a minimum.
Starred features

indicate critical components of Workable and their use is highly recommended.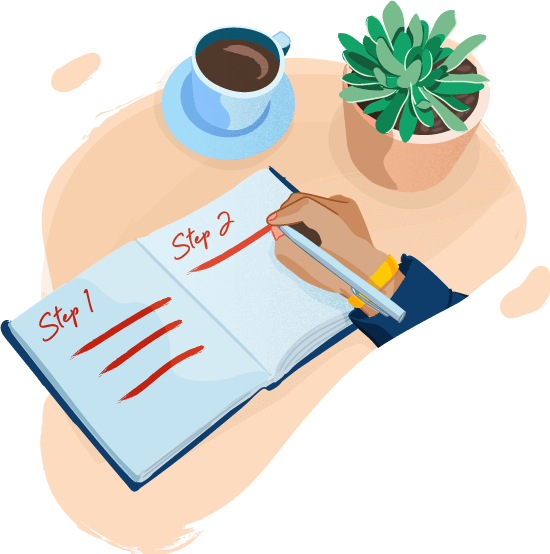 Workflow
These options control how the work of recruiting is done in Workable. These are the features to set up first in an account because they will guide the ways in which users can interact with Workable and how certain features and processes will function.
Custom Pipelines
Pipelines are the workflows that your teams use to recruit. They have stages for the milestones in your recruiting process. A Recruiting Pipeline acts as the main basis for all the pipelines you create. All pipelines must "fit" into the Recruiting Pipeline.
Recommended actions:
Consider the needs for different job levels or departments. The hiring process for a manager is unlikely to be the same as for an intern. The process for a Marketing job may not be the same as for an Engineering job.
Outside of Workable, create a chart to outline your general processes for different types of roles or departments.
Finalize your hiring pipeline before you post your job and have candidates apply
Compliance
Enable compliance options based on your organization's requirements: GDPR, EEO/OFCCP (Equal Employment Opportunity) reporting and CCPA (California Consumer Privacy Act).
Recommended actions:
If you recruit within the EU, we suggest enabling GDPR settings to:
Allow for the permanent deletion of candidate data.
Allow candidates to delete their own data.
Add a privacy notice for candidates to review.
Set data retention timeframes so older candidates are automatically removed.
If you recruit within the US, consider talking to your legal or executive team about EEO/OFCCP and CCPA options. Regulations around these features are not applicable to all companies.
Privacy
Privacy settings dictate the broad access that all user types should have for Talent Pool candidates, hired candidates, profile images and social media links. While specific user levels and permissions are managed under the Account Members settings, the Privacy settings have general data privacy options for the whole account.
Recommended actions:
Restrict the Talent Pool to administrators only, so that Super Admins control these candidates.
Restrict the visibility of timelines for hired candidates, so that new users can't look up feedback about themselves or coworkers.
For social media links and profile photos, enable or disable as you prefer. Workable will only bring in links and photos from publicly available sources, which could also be found through manual searching.
Departments
Department settings impact the ways in which you can organize jobs, filter reports and manage other features. On your careers page, candidates can search your departments for jobs.
Recommended actions:
Add departments based on your internal structure.
Stick to using high-level departments name rather than specific teams. This will make it easier to organize Workable features and simpler for candidates to find the right type of job on your careers page.
Integrations
Key integrations unlock more functionality in Workable and help to improve job post visibility. It is essential to review these options to ensure your job posts are able to be found easily by prospective candidates.
Additionally, Workable integrates with many other recruiting tools for things like background checks and HR systems.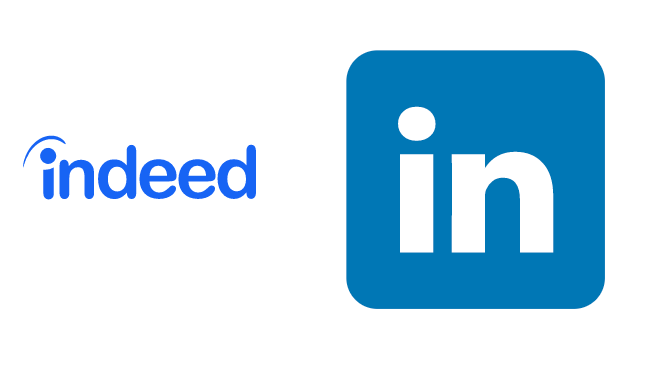 Recommended actions:
Customization & Branding
This section covers options that will impact the various ways in which you'll communicate with candidates: From your career page, to interview questions, to offers and more.
Custom fields
Custom fields will appear on candidate profiles. They are data fields that can either be filled out by candidates as part of the application form, or hidden from candidates and filled out internally by the hiring team.
Below, the contact details are default fields that Workable automatically has. The Salary Info section is comprised of custom fields that were added for this particular account. Fields with sensitive info can be 'locked down' so that only users with the right permissions can see them.
Recommended actions:
Create a list of fields to share with your Onboarding specialist - one field for each piece of extra candidate information. Name, experience, resume, education and contact details already exist by default.
Once fields have been added, make further adjustments under Settings > Workflow.
Careers page
Various options are available for use in creating a careers page. We recommend building an Advanced Careers Page as it offers the most customizability without requiring significant web development work. API and embedded job widget options are also available. These are the best options for adding jobs directly on your own website, but require coding work from your web development team.
Recommended actions:
Add editors for the Advanced Careers Page. These are usually people from your marketing or design teams.
Create a page that has a Header section, 'About' section, Benefits section and Jobs section.
Templates
Templates are available for almost all Workable users, but must be added by Super Admins.
Interview Questions: These sets of questions can be added to pipeline stages. They guide interviewers and expand the evaluation form. A common interview question template might be called "Phone Screen Questionnaire" and include items that the screener should talk about with candidates at that stage.
Communication (Email / Text): Add common types of message templates like "Thanks for applying" or "Disqualification". Communication templates are also incorporated into Automated Actions. If you want to automate an email you'll need to add it as a template first.
E-signature: Create templates for the various documents that you need candidates to sign. See how offer letters work.
Locations: The locations where interviews will occur. Shared and mapped for candidates with the option to get directions.
Automated Actions
Send emails to candidates automatically when a specific action is taken. Streamline time-consuming parts of your hiring process with custom automations.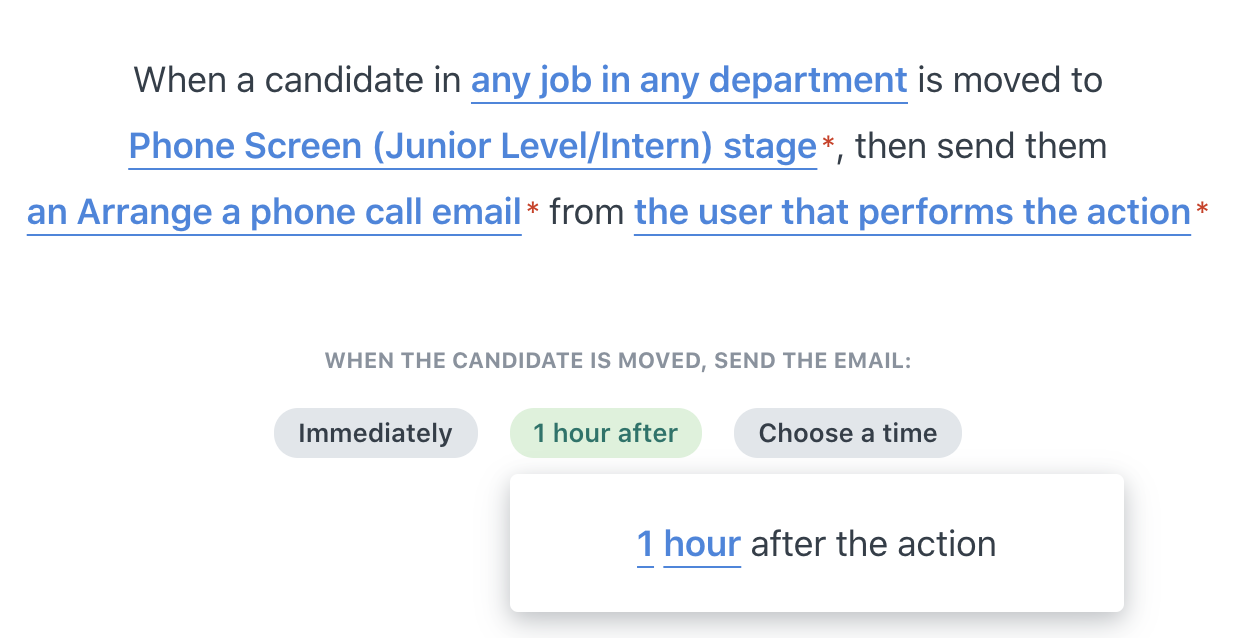 Recommended actions:
See our best practices for common use cases.
Always set automations to have a short delay in case one needs to be canceled.
Company Profile
The Company Profile page is where you'll upload a logo and write a brief description about your company. The logo will appear in various places like application forms, confirmation emails and certain invitations.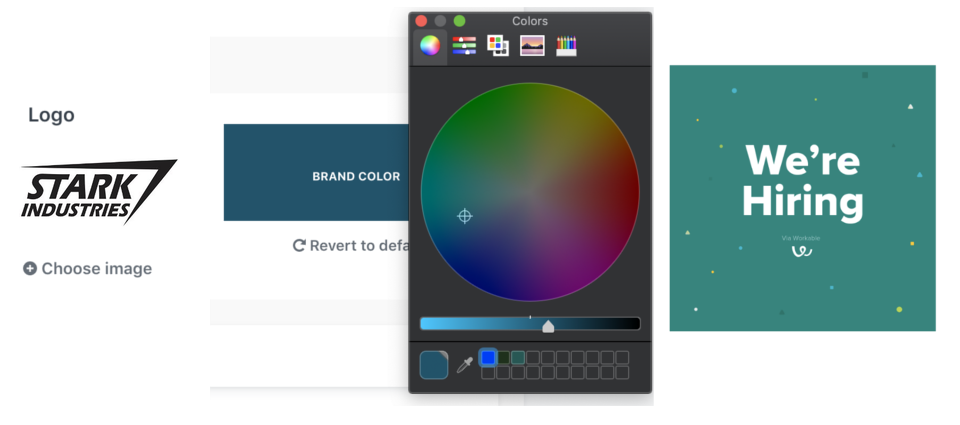 Recommended actions:
Upload a logo and social sharing image.
Write a brief description of the company.
Language Kit
If you conduct hiring in multiple languages Language Kit options will translate aspects of the candidate experience. You can store templates and create application forms in different languages, as well as have candidate-facing tools like confirmation emails appear in a chosen language.
Recommended actions:
Review the Settings > Company Profile page to translate the company description.
Review the Settings > Templates page to translate templates.
Review the Settings > Workflow page to translate custom fields.
Start Recruiting
This section covers the steps you should take when you're ready to have coworkers start using Workable and to have candidates apply.
Create jobs
To get up and running quickly, we recommend creating jobs before inviting account members. You'll be able to get your jobs posted, start receiving applications and build hiring teams after the fact.
Recommended actions:
Be sure you've completed the job board initialization steps before posting jobs.
Be sure to include a full location even for remote jobs - it is a requirement for most of the free job boards.
Create and publish jobs prior to inviting account members. This way, new members will have candidates waiting for them.
Account members & roll out
Account members are invited to Workable and assigned to particular jobs or departments that they will help recruit for. While Super Admins can always see everything in an account, users with standard access can only see candidates for their assigned jobs.
Recommended actions:
Invite Super Admins first. They'll have access to everything and can assist with any remaining setup options.
When adding other users, assign them to the departments and/or locations. This will make it easier to build hiring teams and help ensure users have the right permissions.
Review our permissions chart and guide for choosing user roles.
Send an email to the company or to specific members to ensure coworkers know what Workable is and what they should use it for.
Referrals portal
The Referrals portal is used to have coworkers submit referrals. They're credited for submissions in Workable's reports. You also have the option to use the portal to collect internal applications.
Recommended actions:
Invite the whole company or ask them to sign up themselves by sharing the portal link (they just need to have an email address at your company to register).
Set email notifications to Daily. Portal members will be emailed the same day there is a new job. This will help you receive the most referrals.
Use the Referrals roll out guide to introduce coworkers to the portal and set everyone up for success.
Candidate surveys
Create anonymous, optional surveys for candidates to fill in after they apply. These anonymous surveys can be used to measure diversity or ask other multiple choice questions that don't need to be included in the application form or be associated with specific candidates.

Recommended actions: