To see the date when a job was originally created and published visit the Activity Stream and select the Published filter. You will see in grey font when it was published and to view the exact date and time the action happened hover with your cursor over the timestamp.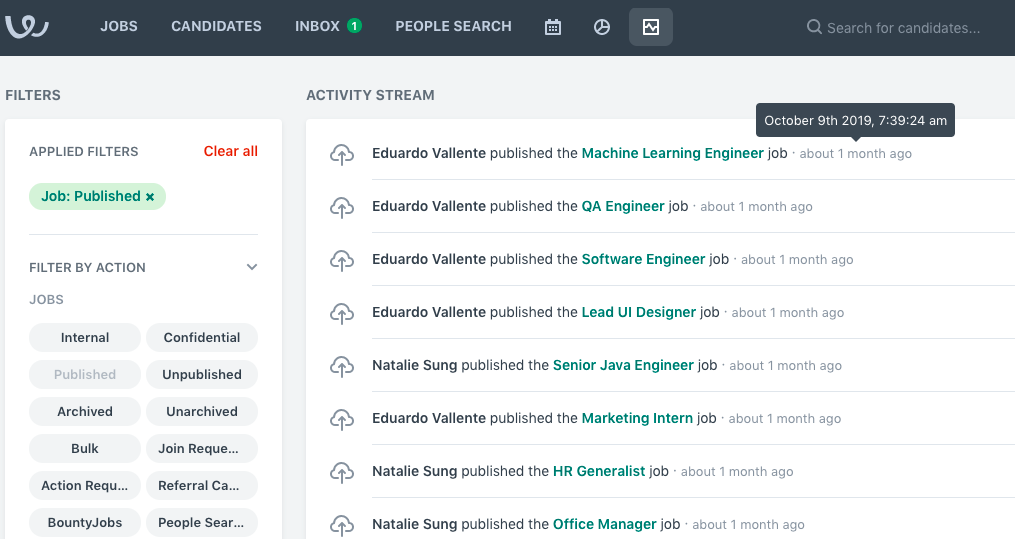 Note: Details about Archived jobs are not available in the Activity Stream.
On top of the above option, you can visit the Activity report. The Activity report will contain publishing details for Archived jobs.
Just select the job from the filter on the left side and set the date filter to all time. Download the report in a CSV and then filter externally (in Excel) by the activity "Published job".