When conducting a background check through our Checkr integration you'll be asked to select an account hierarchy node based on your Checkr Account Hierarchy.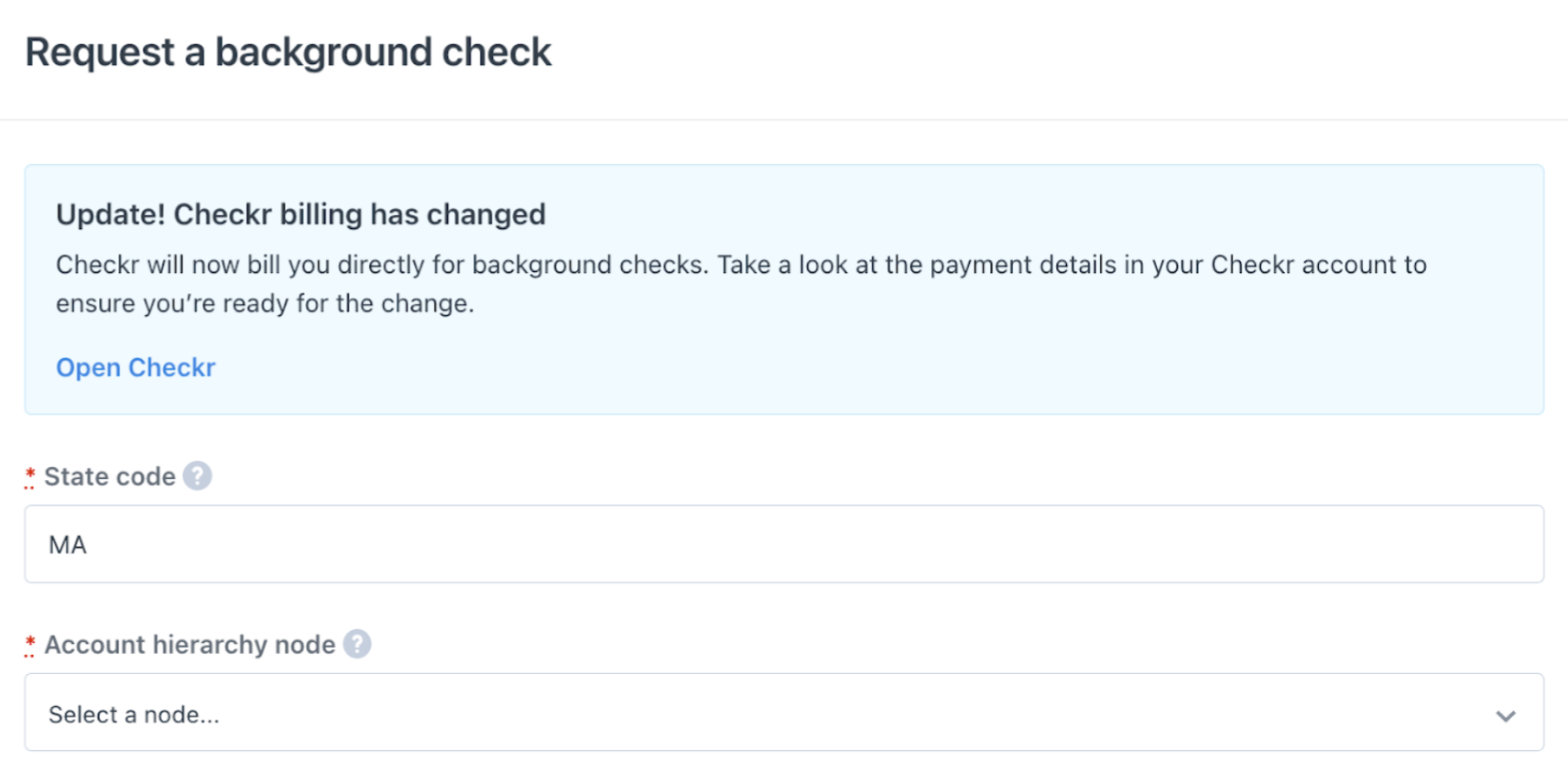 This is a setting from your Checkr account. A node represents a group of background check types. For example, in Checkr if you have a node for "New York" which has only the Pro check available to it, then you'll only be able to select a Pro check in Workable when that node is chosen.
This helps to ensure the right check is used for the location or job in question.