What specifications should I use for a background image in the Header section?
For the best results, use an image that is at least 1920 pixels wide. Workable will crop and scale the image automatically. We'll try to find the best fit for your image and you can also adjust the positioning yourself. Click the Edit button on the Header section to do so.

If you find that the image still isn't placed how you'd like it, we recommend adjusting the image in a photo editor. Adding space to the image at the edges will help ensure that details are not cropped out.
Header text can be centered or left justified. The most important parts of the image should be at the center or to the right so that the text doesn't cover it.
Abstract images work the best. They'll look great on mobile, they can be easier to position and they help any text in the header stand out. Abstract images can be made up of gradients, shapes, color blocks or other elements. They have a more simple subject matter.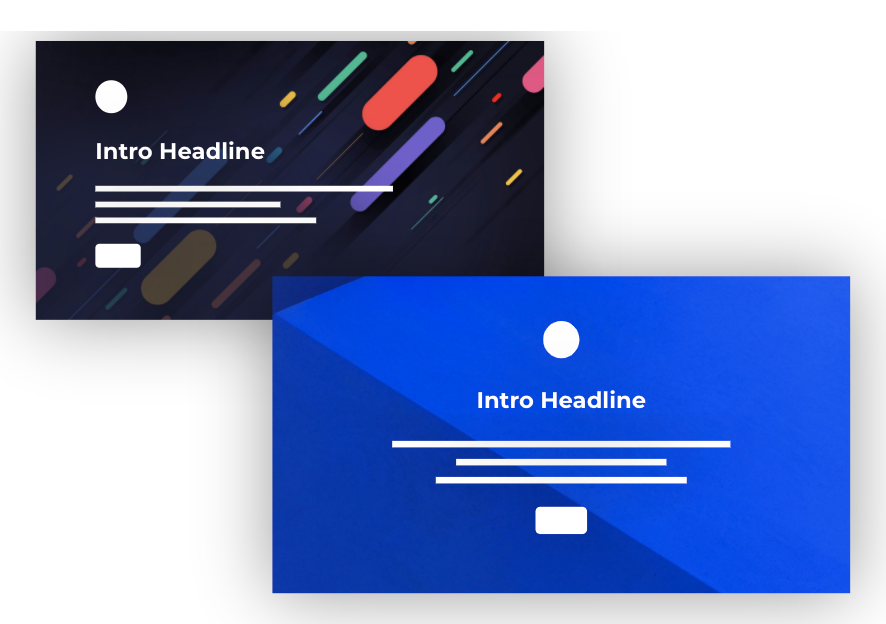 Cluttered images don't work as well. It may be hard to see everything when the image is uploaded. The header text could be hard to read or obscure a part of the image. A cluttered image may have multiple subjects or a lot of little details.
If you aren't sure where to find an image to use, check out sites like Unsplash for inspiration.
Can I have my Advanced Careers Page hosted on my own website?
Yes, but there is an additional cost to setup this option. You'll be able to choose the name you want for this URL (e.g. careers, jobs, workwithus, ...), but the link must have the following structure: [careers].your-website.com.
Once enabled by your Account Manager and website team, everything will work seamlessly. Your Advanced Careers Page will appear at that link exactly as you've built it. It is still editable through the page builder in Workable - no need to go through web programmers to make updates.
Can I enable/disable the search options for the Jobs section?
Yes, in the Advanced Careers Page builder hover on the Jobs section and click the Edit button that appears in the upper right. Enable or disable the Show Job Search switch.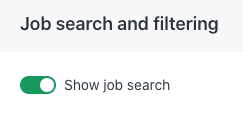 Can I use italics/bold/underlined/links?
Yes, you can format text for Header, Paragraph and Image with Text sections by highlighting the text you want to format with your mouse.
A menu will appear with formatting options.