Requisition Owners and Super Admins can perform this action. Navigate to the Hiring Plan dashboard:
Click the 3 dots to the right of an open requisition
Select Put requisition on hold from the list of options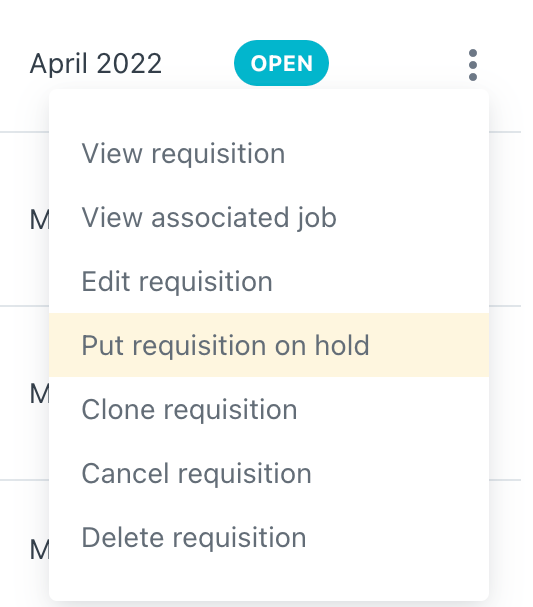 You can still view, clone, cancel, delete and of course resume a requisition that is put on hold. To re-open the requisition later on follow the same process, this time selecting Resume requisition.