Yes, there are multiple points at which you can adjust the deadline.
When initially sending the video interview invite: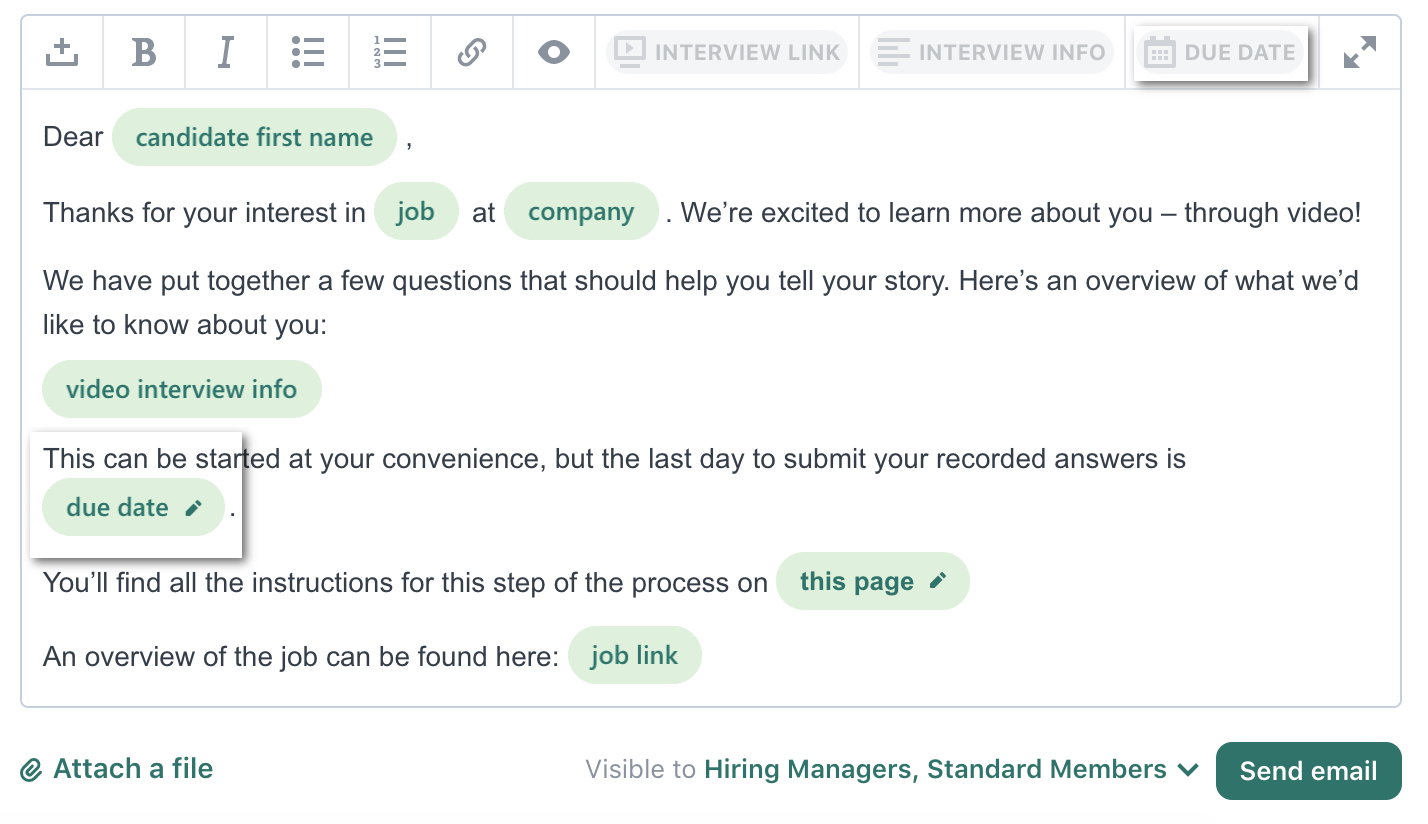 Include the Due Date placeholder in the email and click on it. You will be able to edit the date, time and timezone when the interview will expire. This will only adjust the due date for the candidate - or candidates, if emailing in bulk - you are contacting at with this email.
After the invite has been sent:

Locate the due date entry on a candidate's Timeline. Click on it to edit the due date, time and timezone. The candidate will be notified automatically that the due date has been updated.
After the interview has expired:
Resend the video interview with the button on the candidate's profile.
For future video interviews
You can edit the interview to adjust the deadline. Edit the video interview in the Workflow tab of the job editor. This is not retroactive. Changes you make will only impact future instances of the video interview that are sent out. For example, if you have sent a video interview and then edit the deadline, the video interview that you already sent will still have the old deadline.