With the Referrals portal, you can add extra application form questions for users who submit a referral and for internal applicants. Only people using the referrals portal will be able to see these questions.
Referral questions
In Workable, go to Settings > Referrals to add questions. A few questions will appear by default.
These are questions that the referrer will answer about the candidate. This is one of the best ways to collect feedback from the referrer. They can be used to help you understand the referrer's relationship to the candidate and to have them elaborate on why they are referring this person.

Click Add new question or select the three dots on an existing question to edit the options. A maximum of 5 questions can be used, including the uneditable "Do they know they are being referred?" question which must always be included. Both single select and paragraph type questions are available. Each question can be made mandatory or optional.
Internal applicant questions
To add custom internal applicant questions, navigate to the Workflow section of your account. Add a new custom field under an existing or new section and make sure you set the provider to 'Internal candidate'. Internal questions will appear for all jobs.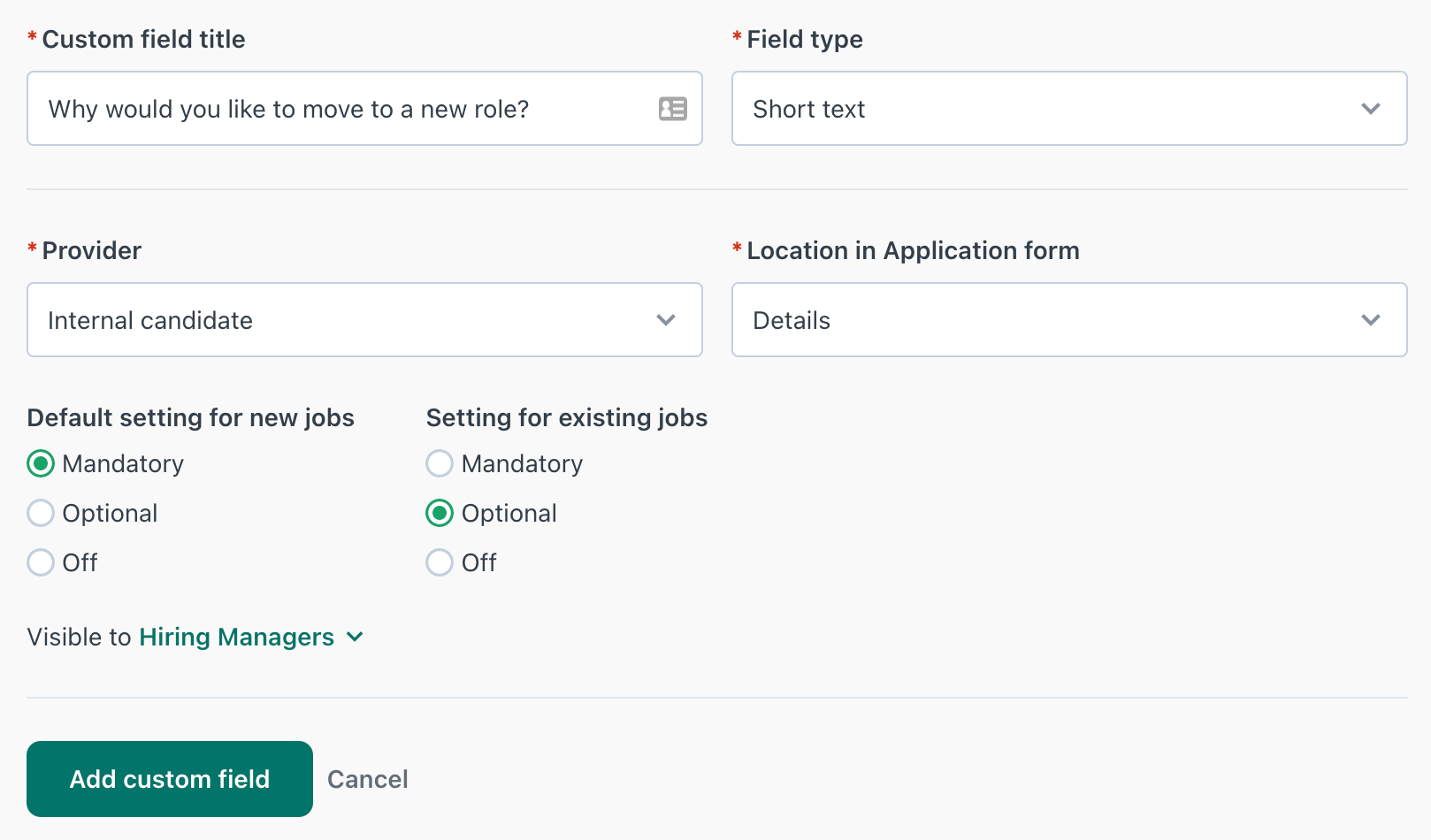 These are questions that a coworker will answer if they apply for a new role at your company via Referrals. Use them to understand why this person is applying, learn about their background and understand their current role and responsibilities.
Each question is labeled "For internal applicants". Edit or disable internal applicant questions for all jobs from the Workflow section by hovering over the question.