When a coworker submits an internal application through the Referrals portal their details will appear in Workable for the hiring team of that job to review.
The candidate will be automatically tagged with "#internal_application" and their source will be tracked as "Internal Application".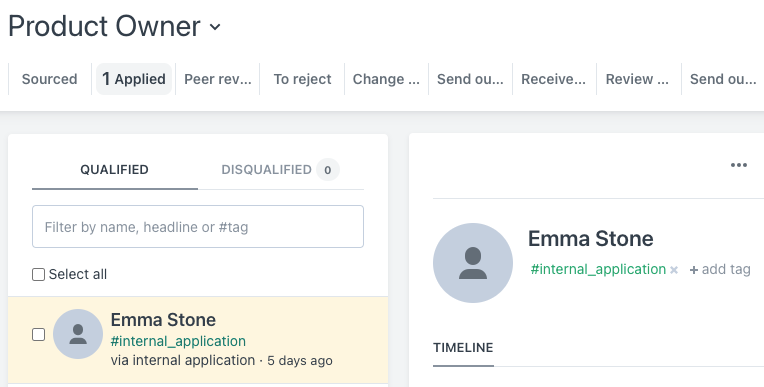 Internal application forms can have custom questions. The applicant's answers will appear in their Candidate Profile.