Key info: Audience, impressions and application data for Workable Campaigns
Data filter: Includes data based on the time period being filtered
Update frequency: Every 6 hours
Rely on the Campaigns report to understand the effectiveness of your jobs' Campaigns. To access the Reporting Center, click the pie chart icon in the toolbar at the top of Workable.
Use the drop-down options to filter the report and specify the desired timeframe.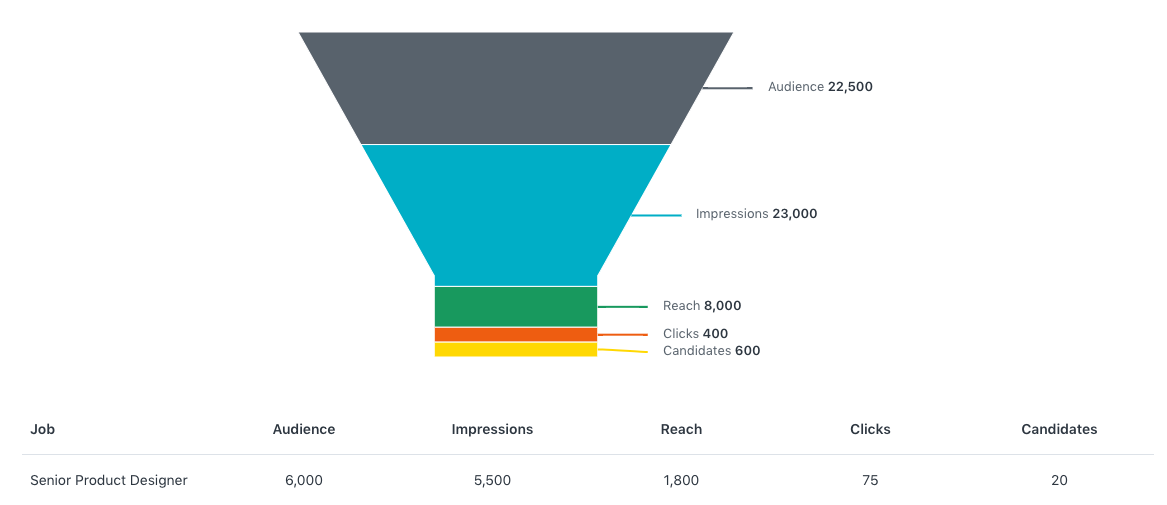 Audience: The total number of people targeted with your Campaign(s).
Impressions: The number of views your Campaign ad received (the same person may view the ad multiple times, generating multiple "Impressions").
Reach: The number of unique people to view the Campaign ad.
Clicks: The number of people who clicked on the Campaign ad.
Candidates: The number of candidates who submitted their contact details through the Campaign ad.