To see your reports, log in to Workable and access the Reports page via the pie chart icon in the menu bar at the top of the page.
Use the Campaigns report to understand the effectiveness of your jobs' Campaigns.
The report shows a funnel of your Campaigns success in attracting candidates. The data in this report updates once a day.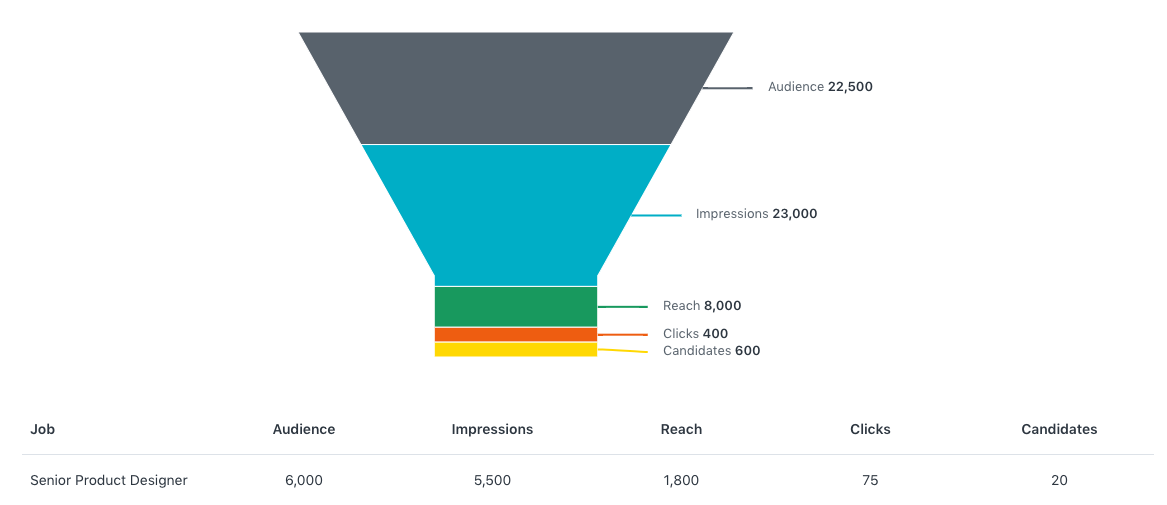 Audience: The total number of people targeted with your Campaign(s).
Impressions: The number of views your Campaign ad received (the same person may view the ad multiple times, generating multiple "Impressions").
Reach: The number of unique people to view the Campaign ad.
Clicks: The number of people who clicked on the Campaign ad.
Candidates: The number of candidates who submitted their contact details through the Campaign.