A Microsoft Enterprise Agreement for Azure AD account is required to enable this SSO option. 
1. Sign in to your Azure portal as an admin: https://portal.azure.com

2. On the left navigation panel, click on the Azure Active Directory icon.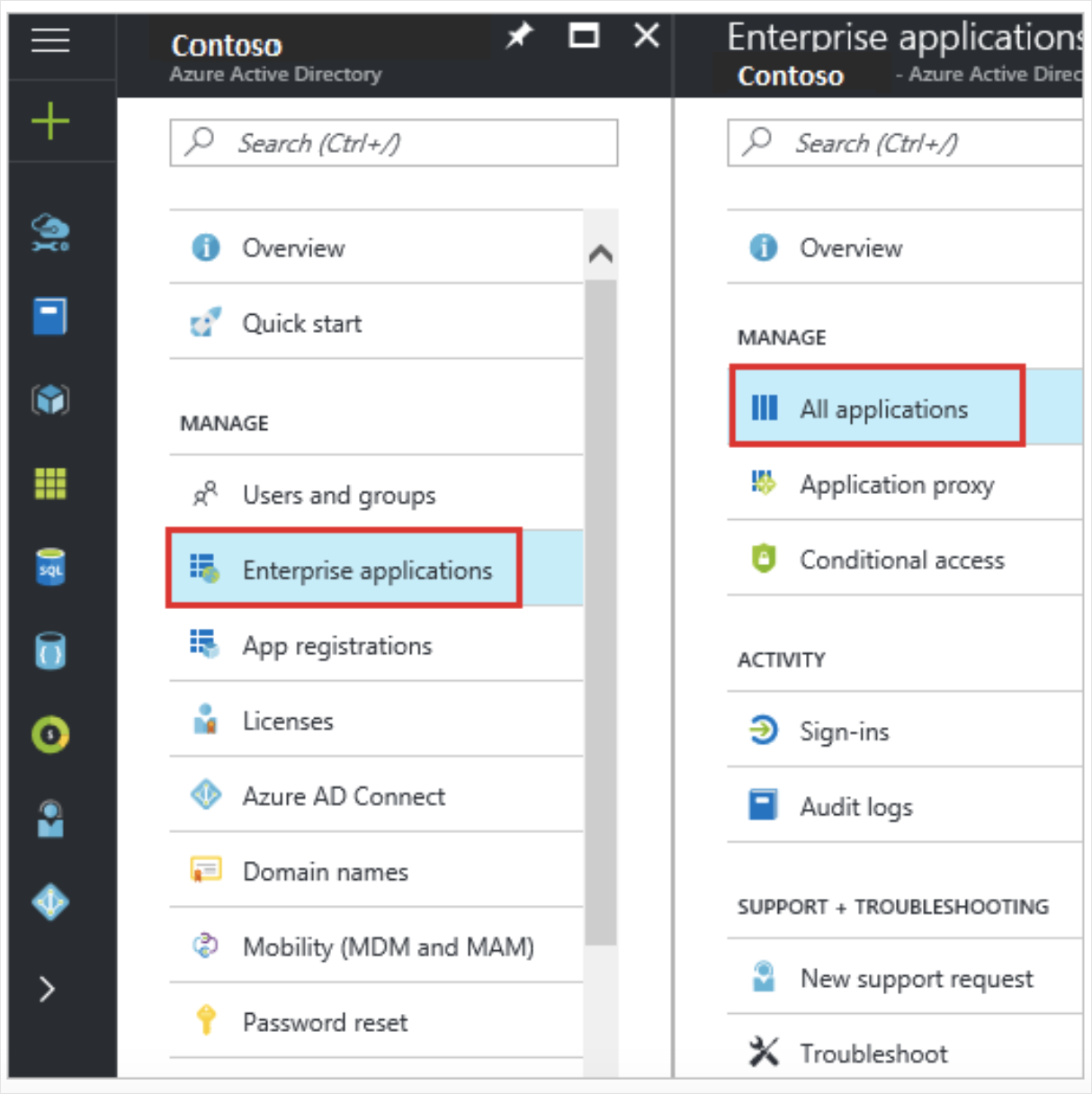 3. Navigate to Enterprise applications. Then go to All applications. Click the New application button.
4. In the search box, type "Workable", select Workable from the results then click Add.
5. On the Workable application integration page, select Single sign-on and choose SAML as the single sign-on method.
6. On the setup page that appears, click to edit the Basic SAML Configuration.

7. Fill out the Reply URL with the following link, replacing [subdomain] with your Workable subdomain. Your Workable implementation specialist will provide your subdomain via email.
Reply URL: https://www.workable.com/auth/saml/[subdomain]/callback

8. Click Set additional URLs and add the following URL in the Sign on URL box.
Sign on URL: https://www.workable.com/sso/signin

9. Save the changes and navigate to the SAML Signing Certificate section. Download the Certificate (Base64) file.
On the Set up Single Sign-On with SAML page, in the SAML Signing Certificate section, click Download to download the Certificate (Base64) from the given options as per your requirement and save it on your computer.
10. In the Set up Workable section, copy the Login URL and Logout URL.
11. Send the following to your Workable account manager:
Certificate (Base64) file
Login URL
Logout URL
We'll finalize the setup process on our end and notify you when everything is live.
12. In your Azure account you'll need to add the Workable app to users in order to give them access to Workable.