When scheduling an interview or meeting you're able to add multiple time slots to that event. These multi-part events are helpful for longer interviews with multiple interviewers.

Adding and managing the time slots
Here we've planned two time slots over the course of 120 minutes. The candidate will meet with different interviewers for each time slot.
Click + Add time slot to add more time slots to an event.
Include topics for particular time slots to provide the candidate (and interviewer) with context. Time slots can be added without any attendees/interviewers. This can be helpful if you need to schedule a time for the candidate to have a break.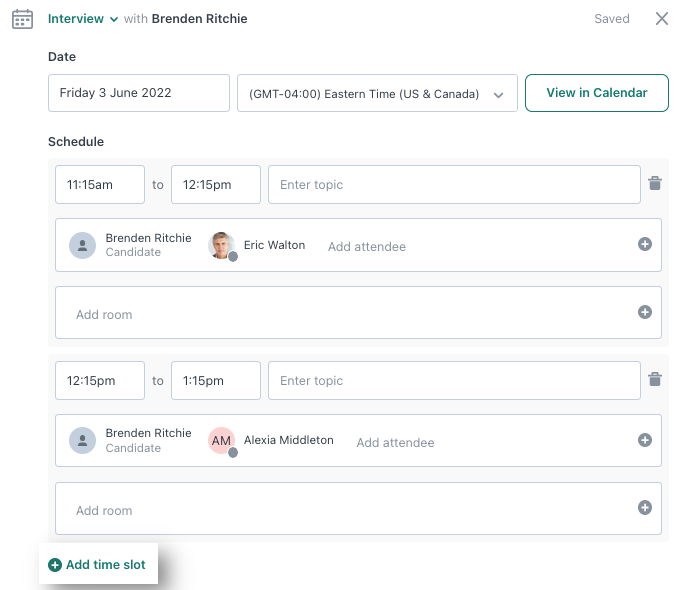 If you enable Workable's Google or Microsoft 365 Outlook calendar integrations you'll also be able to reserve rooms and check coworker availability.
To remove a time slot click the trashcan icon to the right of its details.
What the recipients see
When you send out the event invite, the candidate will receive all the details of each event in an email. The coworkers you've invited will receive email invitations to their specific time slots along with their topic details. The candidate and interviewers can RSVP Yes, Maybe, or No directly from the email.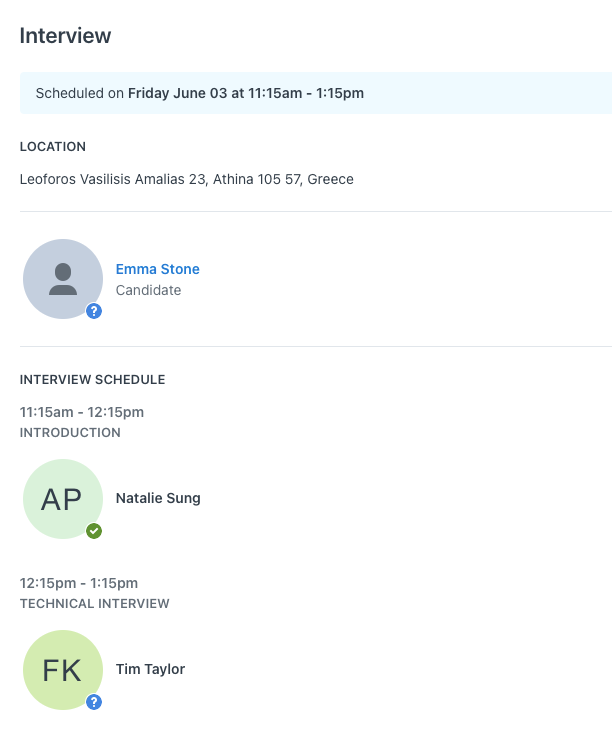 A link to an auto-generated event landing page is also included in the email. The landing page (above) will show the candidate and the interviewer(s) details of the event. It also includes a map of the local area so that the candidate can generate directions and easily find your office.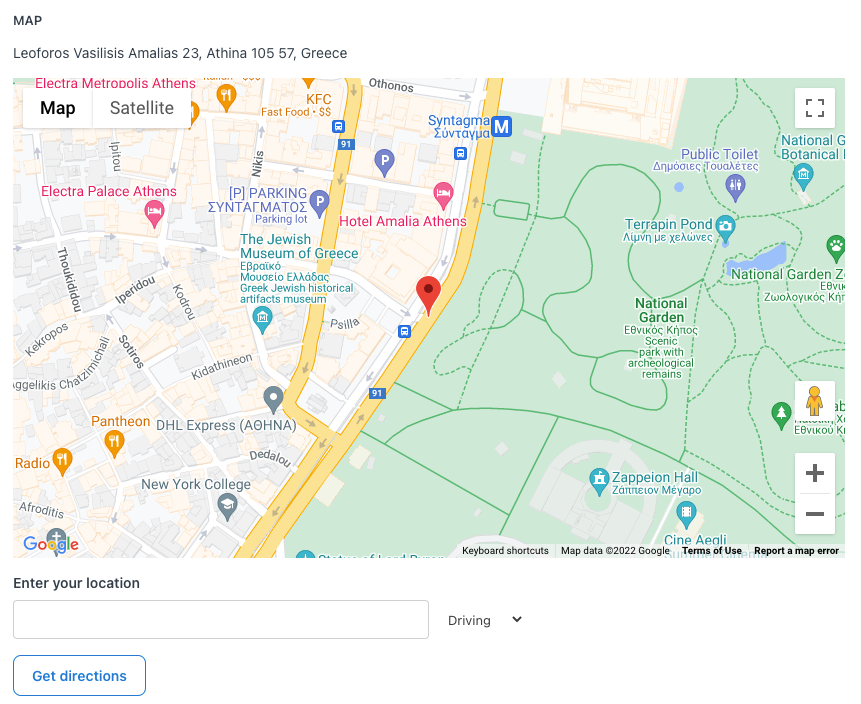 Notes:
To keep the process on track if this is a virtual interview including a Google Meet link, all parts/slots of the interview will be executed through one link.
A single unified link for all slots is not feasible when including a Microsoft Teams link or a Zoom link.