As a Super admin, you will be able to view, activate or deactivate employee management features anytime directly from the Feature summary page.
Activating the features
Click Activate now to enable the employee onboarding and management features for your account. Once the features are activated you will receive an activation email with further instructions.

Deactivating the features
Click Deactivate at the bottom right of the page to disable the employee onboarding and management features for your account.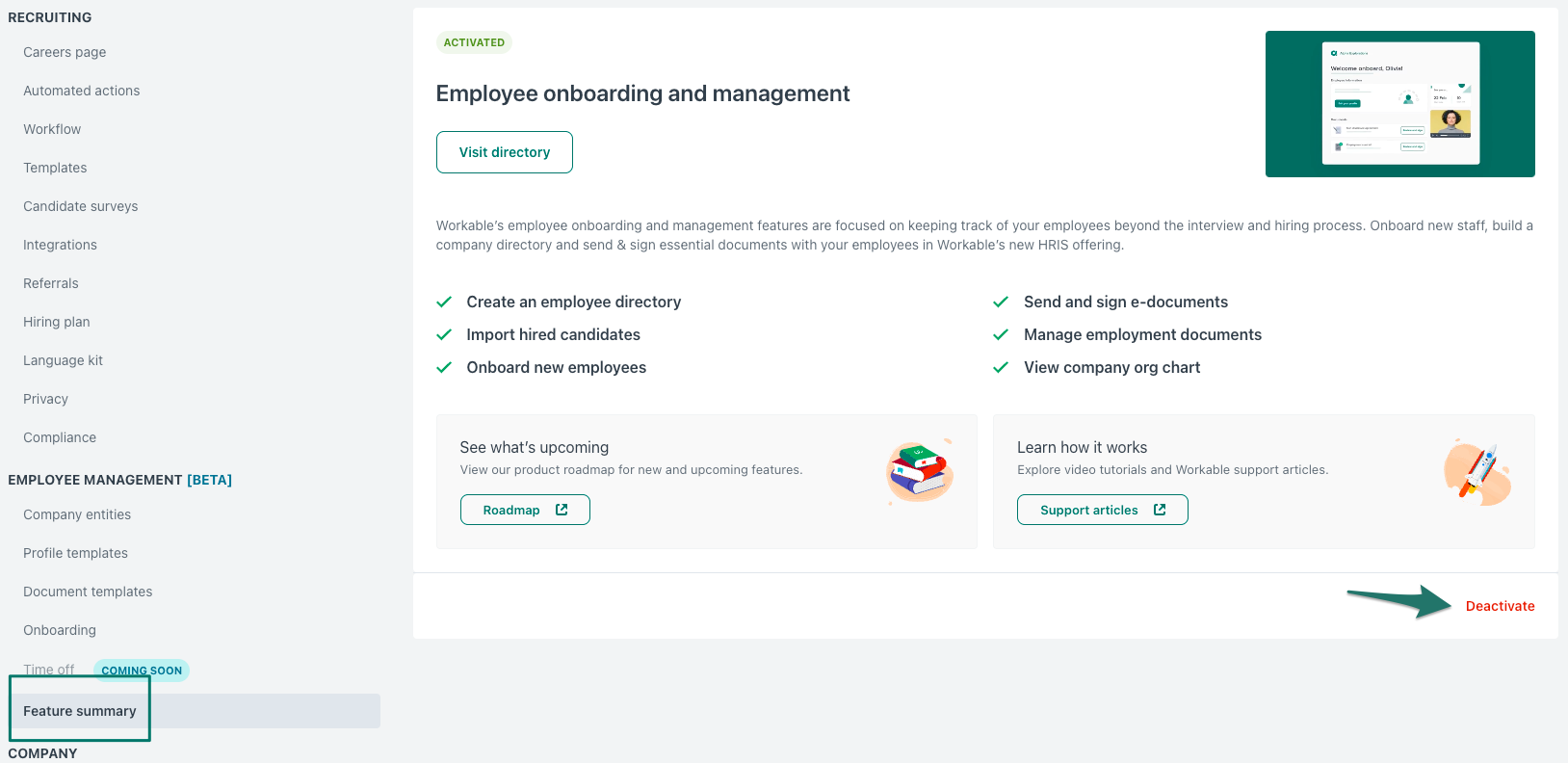 This will immediately result in the following changes:
The Company tab is removed from the top navigation bar.
All Employee management setting pages are inaccessible, except for the Feature overview settings page which will always be available.
On the Account members page, only the Recruiting member access needs to be defined.
If the features are currently enabled and being used, deactivation will have the following effects:
Any related inbox items created for account members will be removed and will no longer be visible in the inbox.
Any related links from emails you received while the features were enabled (e.g. signature requests, profile updates, etc), will be inaccessible.
Any onboardings that are in progress or scheduled will be canceled, and employees being onboarded will lose access to the onboarding website.
Any pending signature requests will be canceled.
If the features are reactivated in the future, all your data will remain intact.
👉 Next steps: Check our implementation guide for the employee management features.