If you are unable to successfully set up the LinkedIn Recruiter integration or promote jobs via the integration, check out below the most frequent causes and resolution steps:
Integration setup
While entering my Contract ID, I am unable to log in to the job posting widget.
Only contract seatholders that have Dashboard Manager Admin or Recruiter Admin privileges can log in to the job posting widget.
The job posting widget is not working on my web browser.
The job posting widget is supported in Google Chrome and Microsoft Edge. The widget may be blocked by users who have enabled tracking-content blocking and cross-site cookie blocking. Please make sure both are disabled.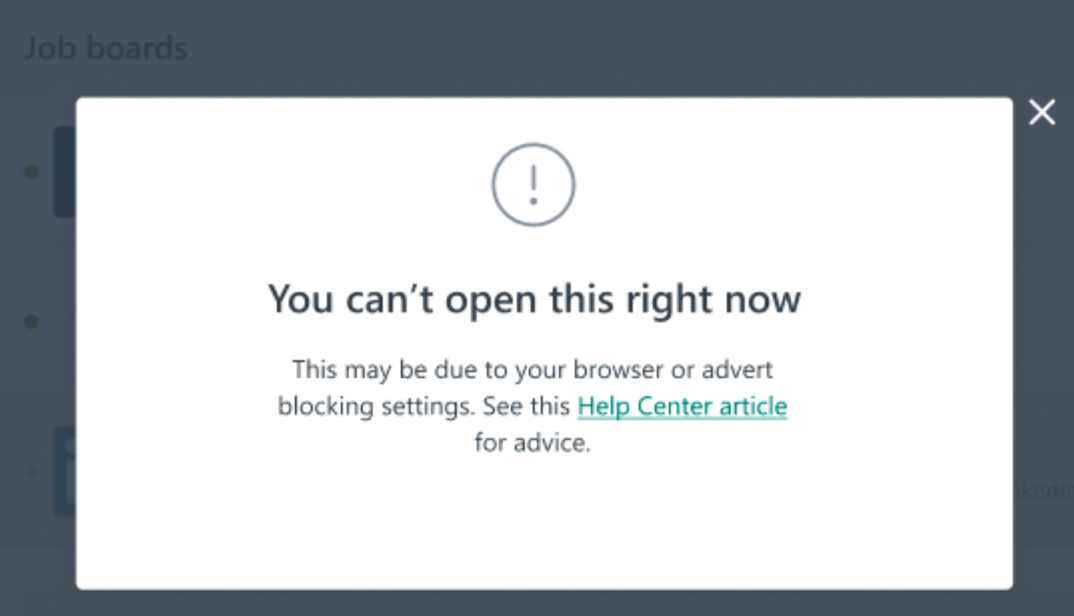 Promoting jobs via job slots
There may be several reasons why your jobs aren't getting promoted:
You must have access to a LinkedIn Recruiter account. The integration is not available for Recruiter Lite accounts. If you do not have Recruiter access, a Workable user who does have access must be the one to publish via the job slots.
If you have a recruiter seat on multiple LinkedIn contracts, verify that the contract selected during setup is a Jobs contract and not another LinkedIn product.
In Recruiter, confirm that you have job slots available to use. If not, you will need to free up a job slot.
The default job poster added during setup should be an active seat holder (preferably an admin and active recruiter on LinkedIn). If the person you are trying to select is not coming up, they are likely not a seat holder.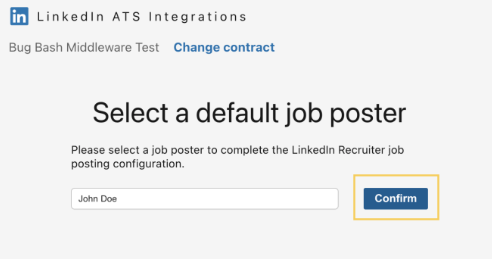 Note: If the default poster leaves your company you will need to Edit the contract ID field, select a new default job poster and click Confirm.

For further help, check LinkedIn Job Posting widget - FAQs.