Users are auto-notified with an email based on their notification preferences, about newly posted jobs. You can also manually send a custom email to your employees inviting them to submit referrals for a specific job. You must be an admin or Hiring Manager on a job to request referrals for that job.
To do so, visit the Find Candidates tab of any job and then select Referrals.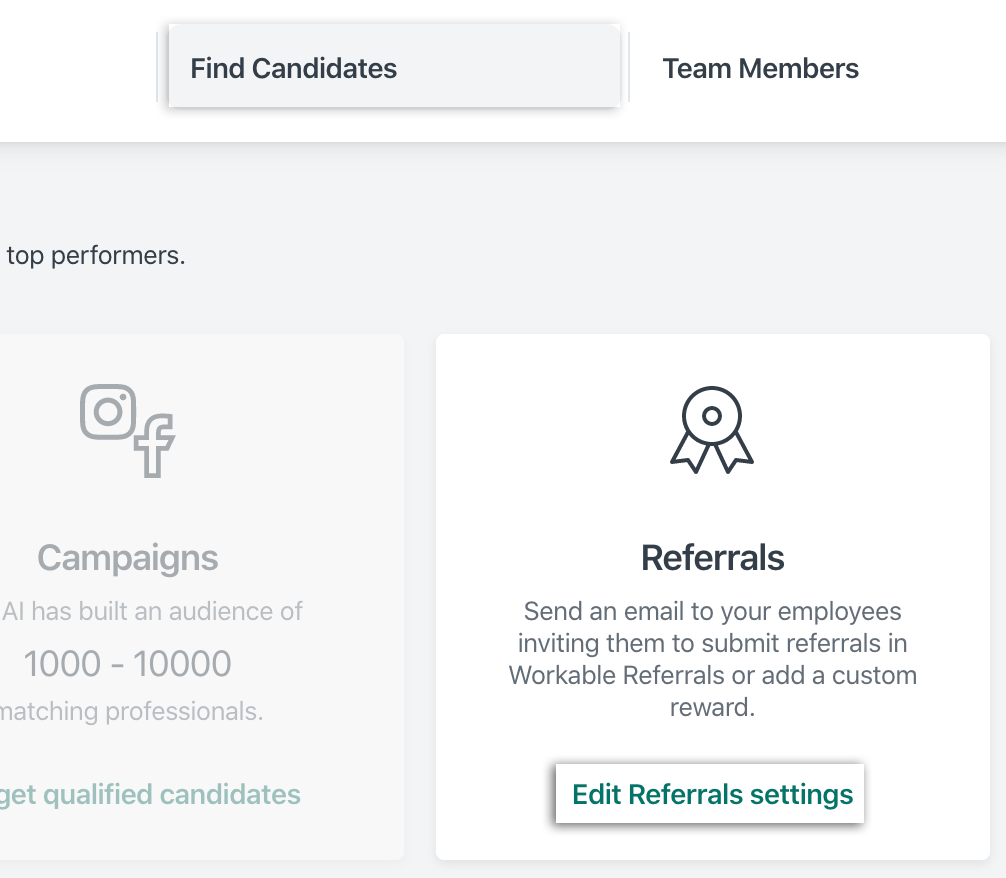 Here you can create a customized email that will be sent to both members of your Workable account (with the exception of external recruiters) and members of your referrals portal. The placeholders will be updated with the name of the job and your own name. You have also the option to add placeholders to this email, including the referral reward.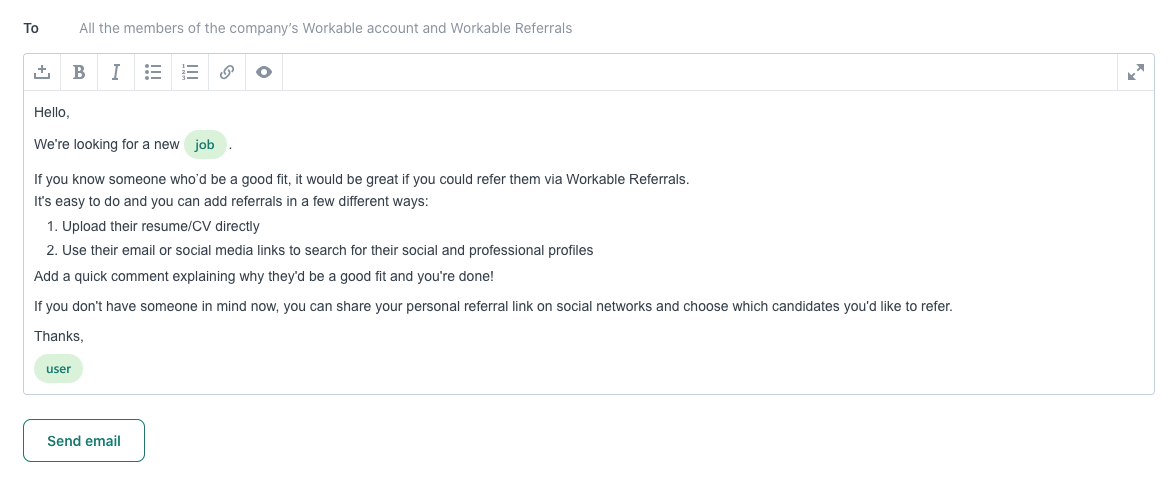 Under this page, you can also manually change or disable the reward for an individual job and exclude/promote specific jobs.