Workable's anonymized screening option will automatically redact some candidate details in the Sourced/Applied stages of the hiring process.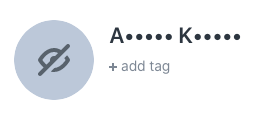 The redacted info includes:
First and last name
Candidate photo
Social profiles
Address
Email
Phone number
Comments/Evaluations
Review the candidate's resume and leave comments or an evaluation to add your thoughts to the Timeline.
When discussing a candidate internally, use these options to call attention to someone's profile:
@ mention coworkers when leaving a comment or evaluation by typing "@" and their name. This sends them a notification with a link to the candidate's profile.
Refer to the candidate by their initials, which will always be visible.
On a candidate's profile, click the three dots icon and select Share Candidate to get a link that goes directly to that profile.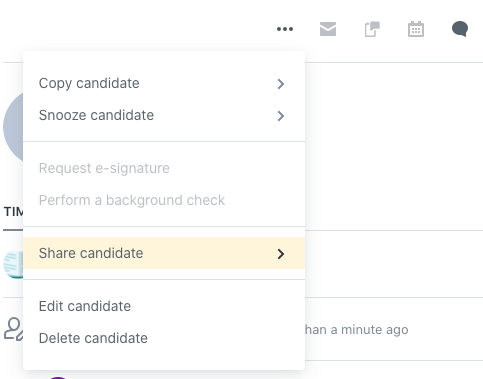 Contact
In order to preserve anonymity, you will not be able to contact candidates (manually or via automated actions) until they are:
Either disqualified
Or moved out of the Sourced/Applied stages
Once one of the above is done, anonymized information will become visible and options to contact candidates will become available.