Through the Employee onboarding & management features, you can onboard, track and manage your employees. Everything offered in this package is available as a beta version on all plans at no added cost. To view, activate or deactivate features navigate to the Feature summary page.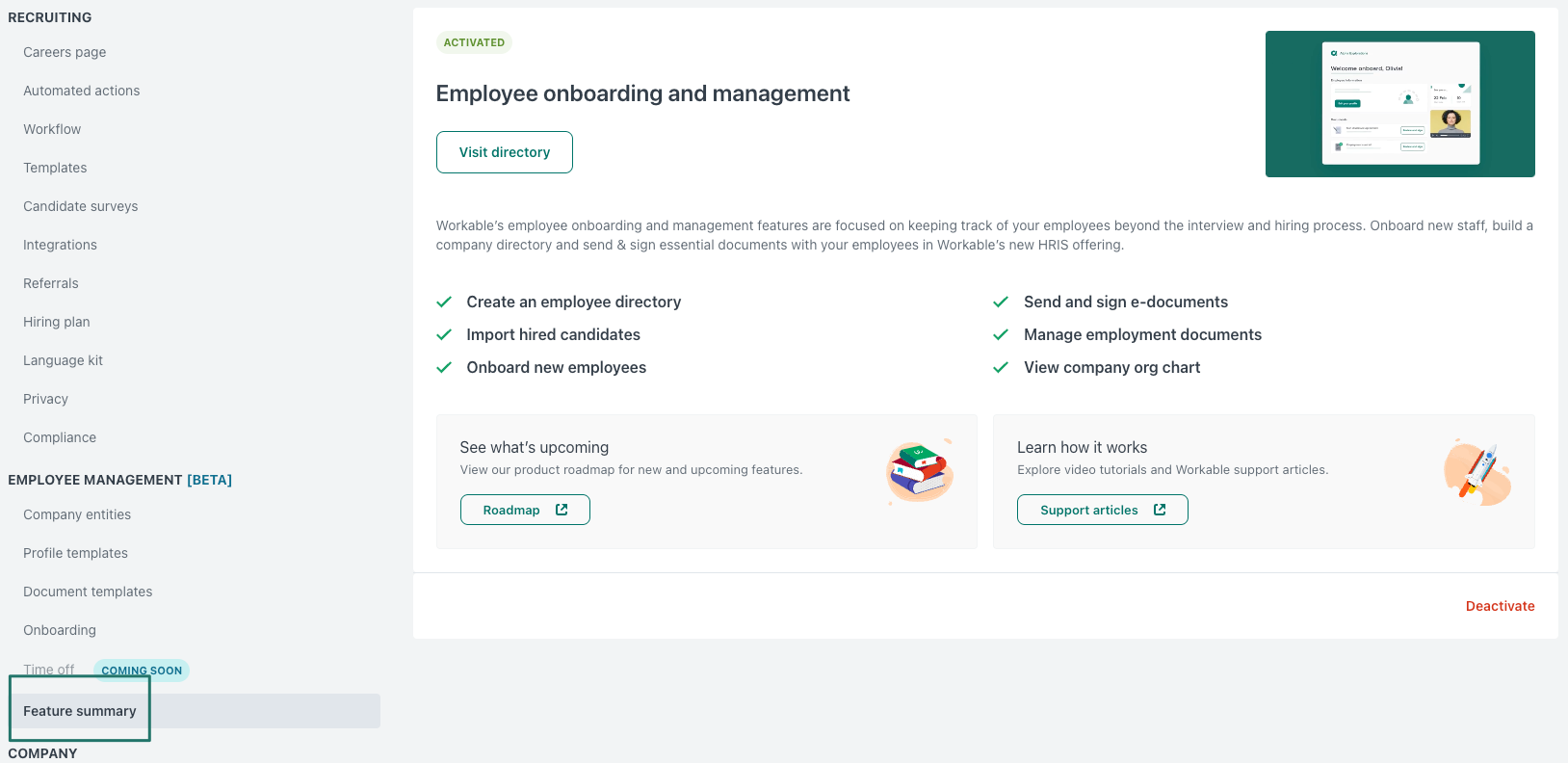 As an HR Admin, you can refer to this guide when implementing Employee onboarding & management or reviewing the related account settings.
During your implementation, you will have to configure your settings, templates, and workflows, add employees and start the onboarding process.
💡More to explore:
📚 Extra resources:
▶️ Walkthrough Videos