As an employee, you may be requested to review and sign documents during the onboarding process or at any other point during your employment.
All e-signature documents related to you can be found in your employee profile under the Files tab.

Visit this tab to:
Review and sign any pending documents that need to be signed
View and download any documents that have already been signed by all parties
View the status of an ongoing e-signature process when there are pending signatures
Signing documents during onboarding
Under the Documents section of your onboarding dashboard click Review and Sign.
If any information is required before you sign the document, you will receive a prompt to add them at this step of the process.
Once the document opens click Get Started to review and sign it. You may be requested to fill in some information.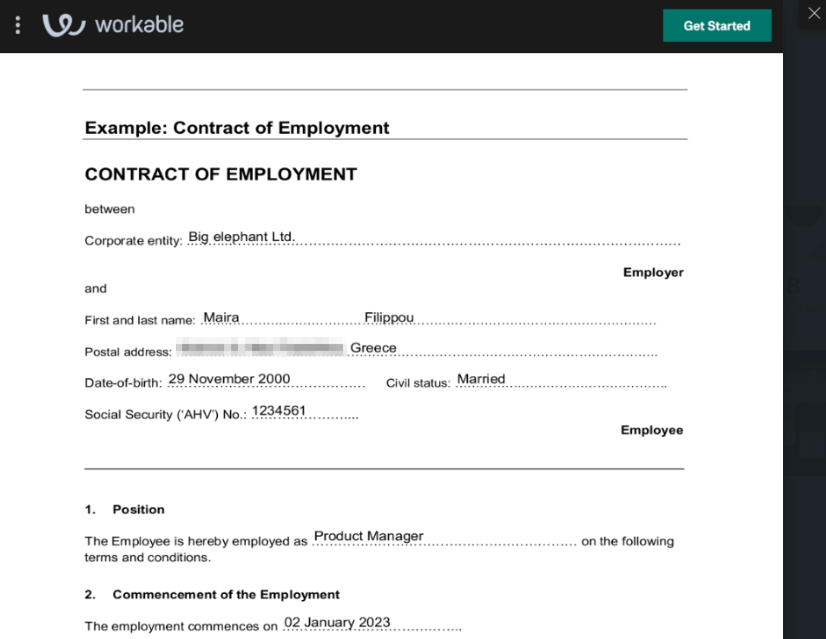 Signing documents during employment
You will be notified by email that there is a new document pending your signature.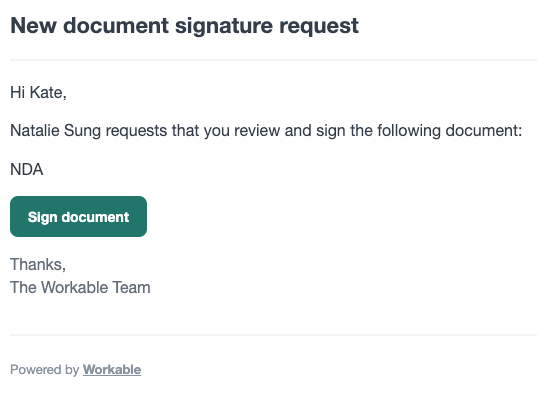 After clicking the Sign document button in the email, you will be taken to your Workable Inbox, where you can access the document that needs to be signed.

Alternatively, you can also sign documents from the Files tab of your profile. In the Signers column, you can see the pending signatures and monitor the status of an e-signature process in progress.

Signing documents is also available via our Mobile apps.
🔎 Want to view company files? Here's how.