When candidates find your job ad through job boards or directly on your careers page they'll complete the application form you set up to apply.
If you turned on EEO/OFCCP reporting then the candidate will have an option to fill out the EEO survey after completing the application.
Once the candidate has submitted everything their profile will appear in Workable under the job's Applied stage.
The candidate will receive an email to acknowledge receipt of the application.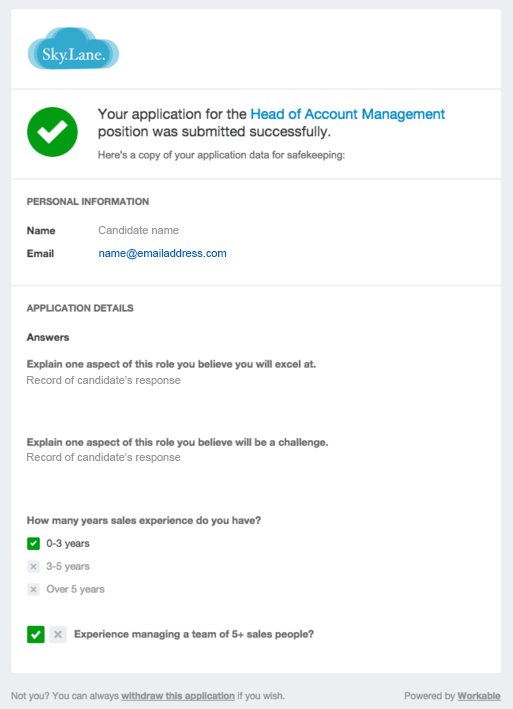 They can withdraw their application by using the link at the bottom of this email. After confirming that they want to withdraw they'll be removed from your Workable account. If the candidate has moved forward in the hiring process or received an evaluation they will not be able to withdraw.
If the candidate didn't complete the EEO survey they'll get an email reminding them to fill it out (though it is not required that they do so).
All communication to candidates will have your company name/branding associated with it. It is not possible to further customize the application confirmation email. However, you can automatically send a custom email to new applicants by using our integration with Zapier.