Objective Management Group provides assessment tests for candidates being considered for sales positions.
Integrate your OMG account with Workable to send assessment tests from Workable. Test scores and an evaluation recommendation (star, thumbs up, thumbs down) will be added to the candidate's Timeline in Workable for you to review.
Links to download the full report with details on all the assessment criteria, or view the results directly in your Objective Management account are added to the Timeline as well.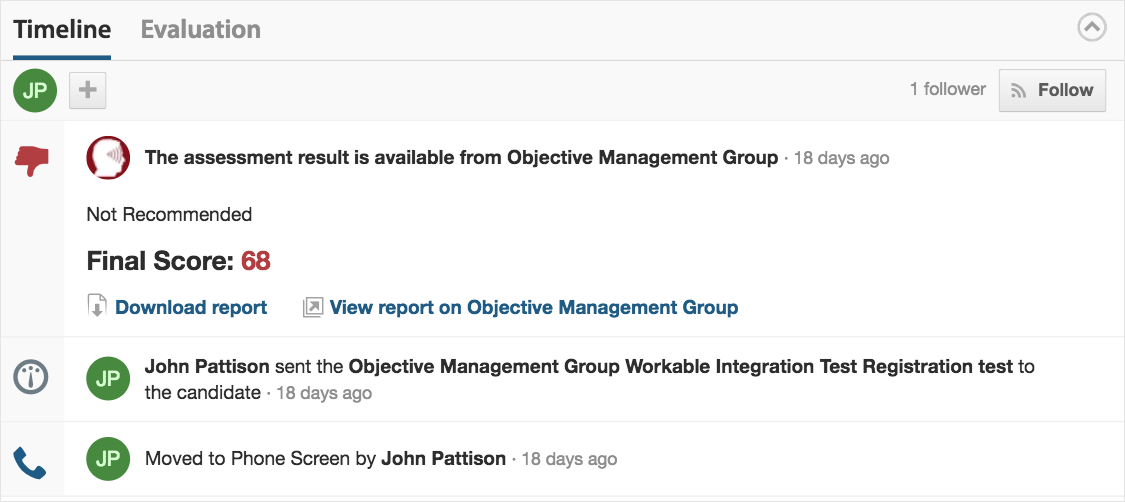 Setting up the integration
You must be a Super Admin in Workable to set up this integration.
To connect your Workable and OMG accounts, start by contacting the OMG support team to request your API key. Copy or make note of the API key - it will be a string of letters and numbers.
Login to Workable and click your profile icon in the upper right. Select Integrations from the menu.
In the Integrations section locate and click on Objective Management Group.
Paste the API key into the Key field and click Update Settings.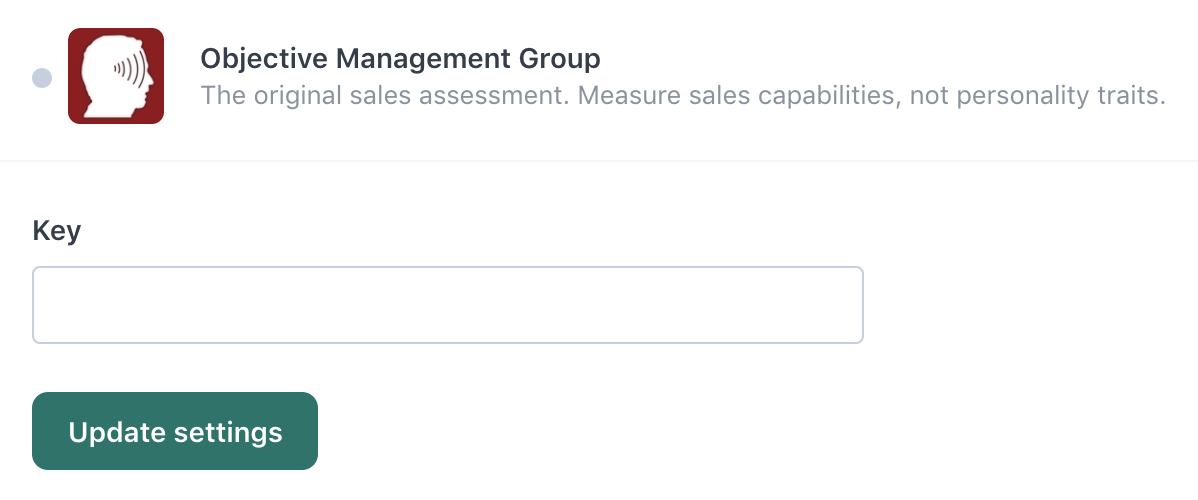 That's it! The integration will now be complete.