Upgrading to Starter
You can upgrade your Workable account to a Starter plan at any time. To upgrade to an annual Starter plan, navigate to the Subscription section of your account. Click your user icon in the upper right of Workable and choose Subscription (you must be an account admin to do this):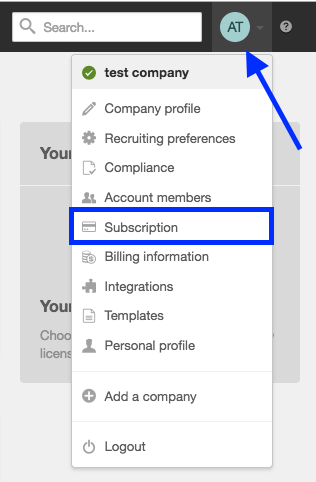 There are three versions of the Starter plan:
Starter 5: With this plan, you are able to have up to 5 active jobs at a time.
Starter 10: You are able to have up to 10 active jobs at a time.
Starter 20: This plan offers you up to 20 active jobs at a time.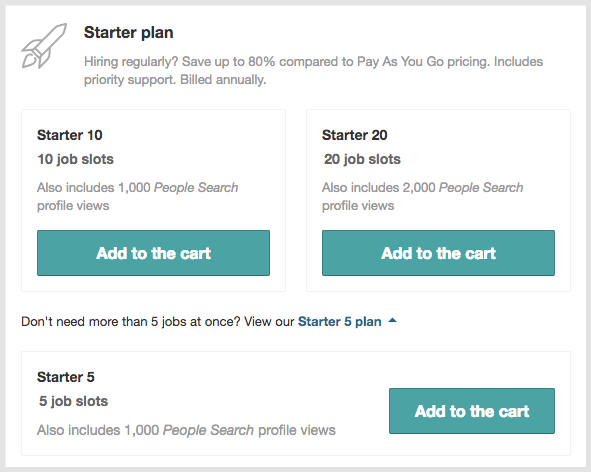 Note: If you want to purchase the Starter 5 plan, please make sure that you have 5 or less active jobs and click "View our Starter 5 plan" link to expand the menu and reveal the option.
Before choosing a plan, consider how much you expect to grow in the year. If you'll have a few open positions throughout the year then Starter 5 or Starter 10 might be best. If you'll have a lot of open positions then you'll get more out of Starter 20.
When you've decided on a plan, click Add to the cart. Proceed through the checkout process, entering your billing info and confirming the upgrade.
Check out more info about all of our plans. Or, reach out to us for assistance in choosing a plan, or in case you need a different payment method.
Managing a Starter account
Starter plans are billed annually. Depending on your plan you'll be able to have 5, 10 or 20 active jobs on your account.
Active jobs are any jobs with the Published, Used Internally or Used Confidentially status: The jobs that show up on the main dashboard when you log in.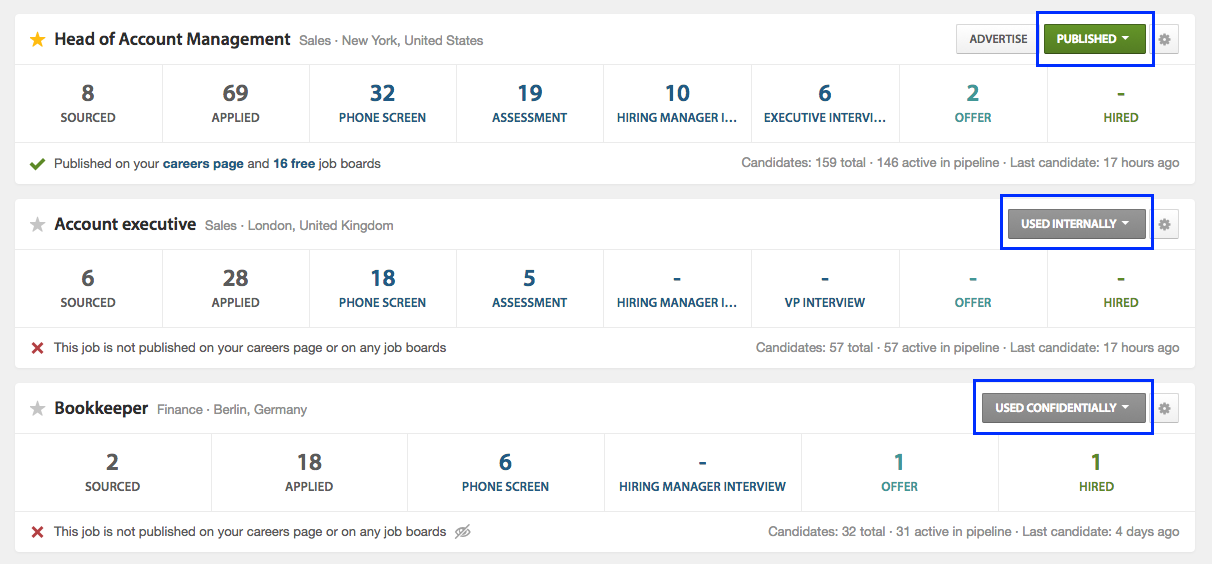 Draft jobs and Archived jobs are not counted as active. When you've finished recruiting for a job it's a good idea to archive it. This will free up a space on your account as you continue recruiting. If you've got the maximum number of active jobs on your account, Workable will notify you, asking you to archive a job.
Archived jobs are still stored on your account at the bottom of the job dashboard. The candidates are accessible but will be in 'read only' mode, meaning that you can't interact with their profiles to send emails or leave comments. You can move archived candidates into active jobs or fully unarchive the job.
Unarchiving jobs will add them back into your active list. All the candidates will be there and you can start interacting with them again.