You can take People Search with you wherever you go by using the Workable app.
To run a search, select View All for Jobs on the main dashboard.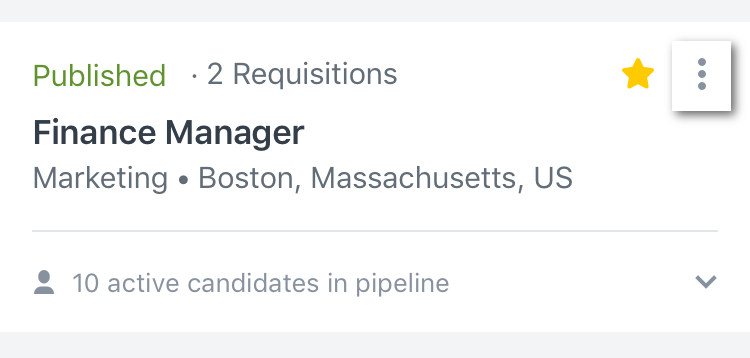 Tap the three dots next to a job title for which you want to find candidates. Select People Search from the menu that appears.
You can quickly run a search with the keywords that appear and add your own keywords. The default keywords are based on the job title, job description and anything you added to the Keywords field in the job editor.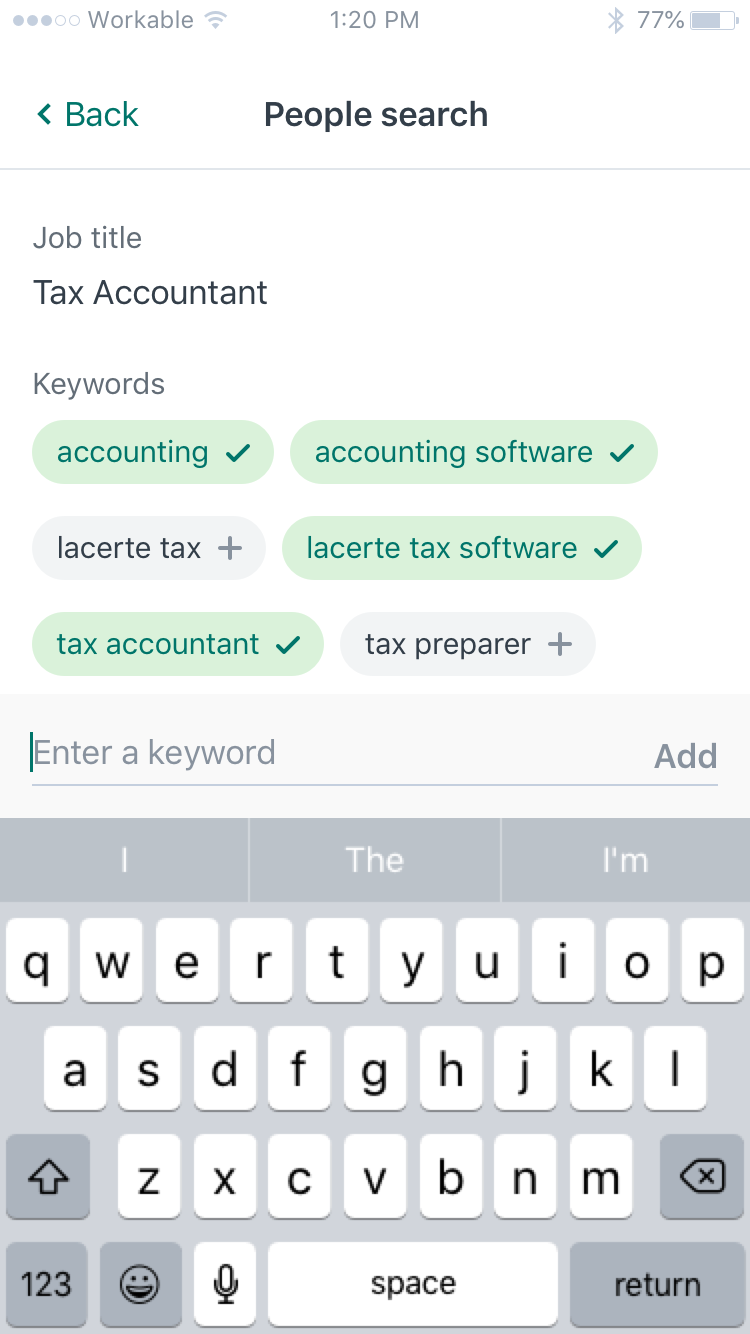 Some keywords may be auto-selected depending on their general relevance to the job. Tap a keyword to include or exclude it from your next search.
Change the location for the search as necessary. The default location will be the one you entered in the Workable job editor.
Tap Find People to run a search based on the keywords and location. You'll be able to swipe left or right to scroll through the results. Tapping on a result will generate a full profile of the candidate. The full profile will have more details about the candidate, including contact information if available. Each result will count once towards your account's profile quota, regardless of whether or not you tap the result.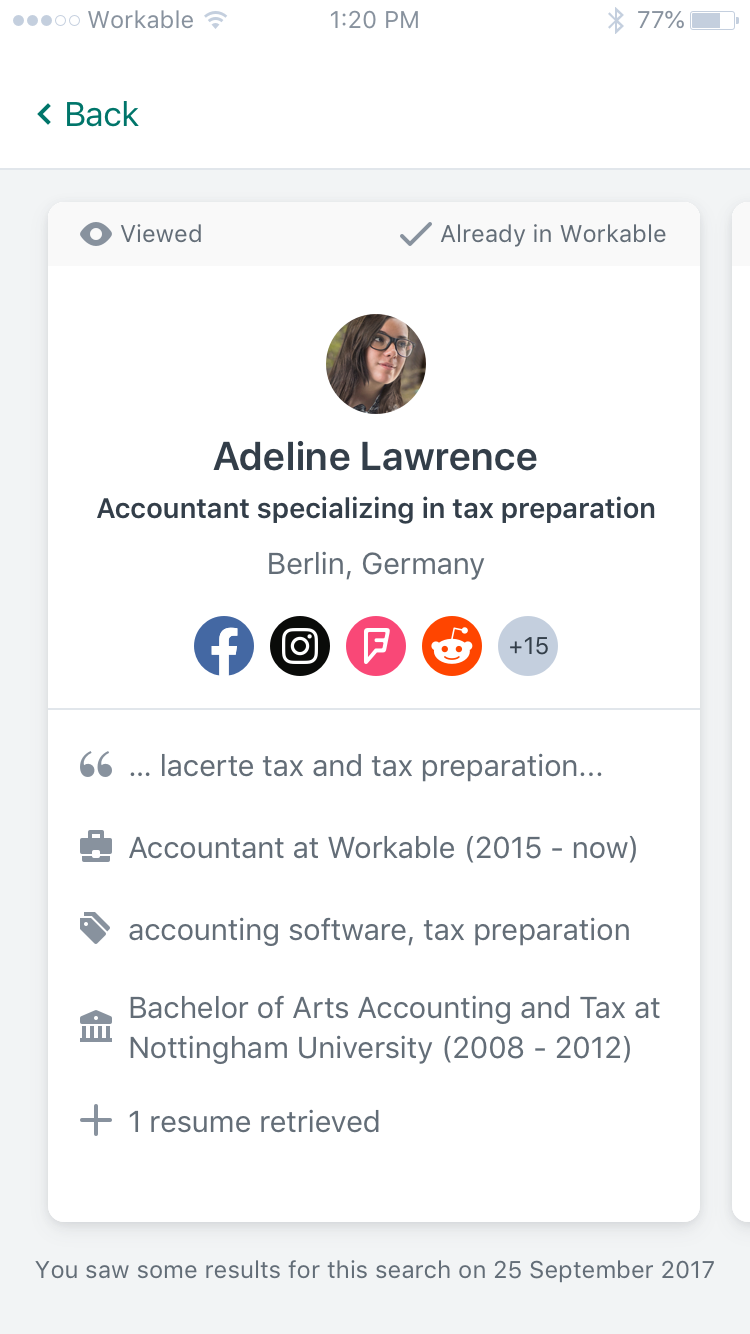 After viewing the full profile, a button will appear to add the candidate to the Sourced stage for the job. You'll be able to reach out to them when you're ready (either through the app or desktop) to let them know about your company and the job.