By integrating your Codility account with Workable, you'll be able to take a streamlined approach to pre-employment assessment tests. Use Workable to send your Codility assessments to candidates. When the assessment is completed, view the test reports and results directly on the candidate's profile in Workable.
Setting up the integration
You must be a Super Admin in Workable to set up this integration.
To set up the integration start by logging in to Codility. In Codility:
Navigate to your Account menu
Select the Integrations tab, scroll to Workable and click 'Enable'
An API key will be generated. Copy it to your clipboard or make a note of it.
Next, log in to Workable:
Click your profile icon in the upper right and navigate to Integrations
Scroll down to the Assessment Providers section and click Codility
Paste the API key from Codility into the field
Click Update Settings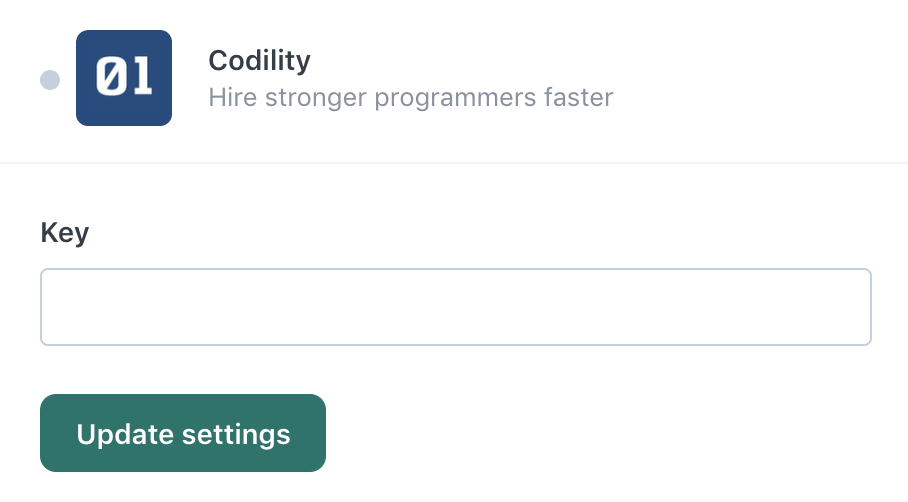 The integration will now be complete.