To integrate your Workable and Caterer accounts, login to Workable and click your profile icon in the upper right. Select the Integrations section (you must be a Super Admin to do this).
Select Caterer from the list of Integrations.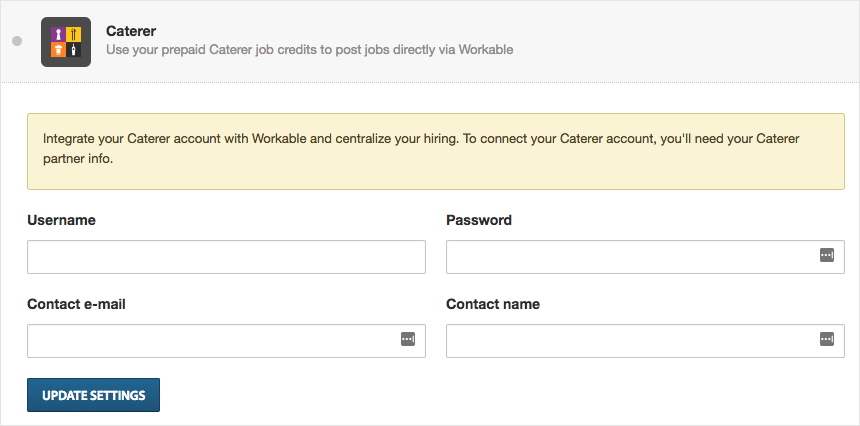 Enter your Caterer details and contact information. Click Update Settings and the integration will be complete.
In the Find Candidates step of the job editor under Premium Job Boards you'll be able to select the option to use your Caterer account when posting.