You must be a Super Admin in Workable to set up this integration.
Connect to Workable background check partner, Checkr, via the Integrations section of your account.
Click your profile icon in the upper right of Workable to access Integrations.
Locate Checkr in the list of integrations and click on it. Select Connect to Checkr: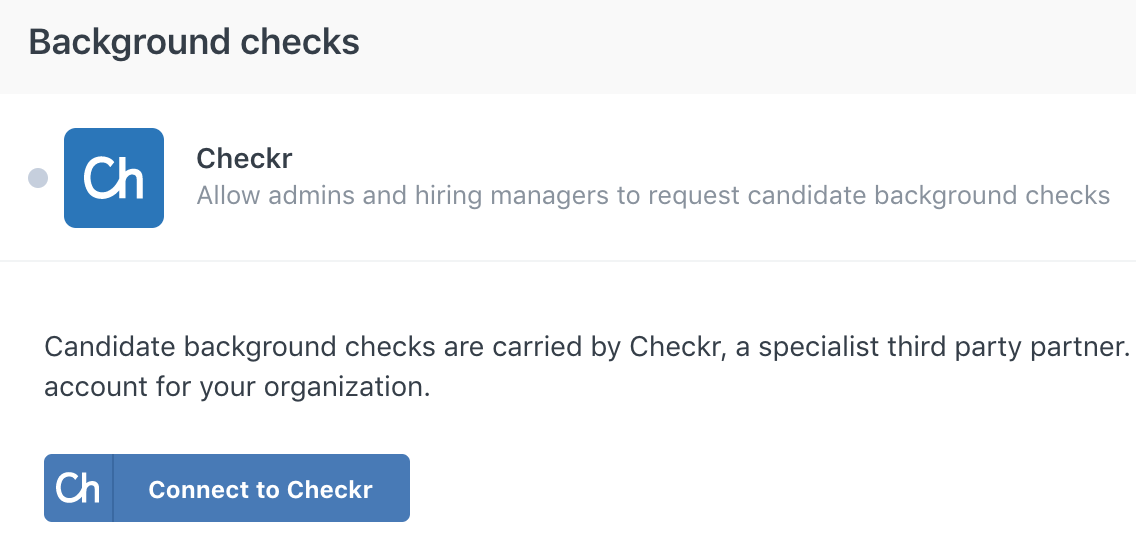 You will have two options, either to create an account with Checkr, or sign in to your Checkr account, if you already have one.
If you select to sign up, you will need to provide your company's details to set up the account. Signing up is free.
Once you've filled in your details, Checkr performs a quick review and finalizes the integration with Workable. If there is an issue during the review (like a typo in the company name) Checkr will reach out to you immediately to assist.
Once the integration setup is complete, you'll now be able to seamlessly perform background checks on candidates.