To see your reports, log in to Workable and access the Reports page via the pie chart icon in the menu bar at the top of the page.
Use the Productivity report to see the activity of your hiring teams and track their productivity over time.
A visual overview
At the top of the report you'll see a dashboard, breaking down your hiring team's activity within your chosen timeframe. This is divided based on different actions.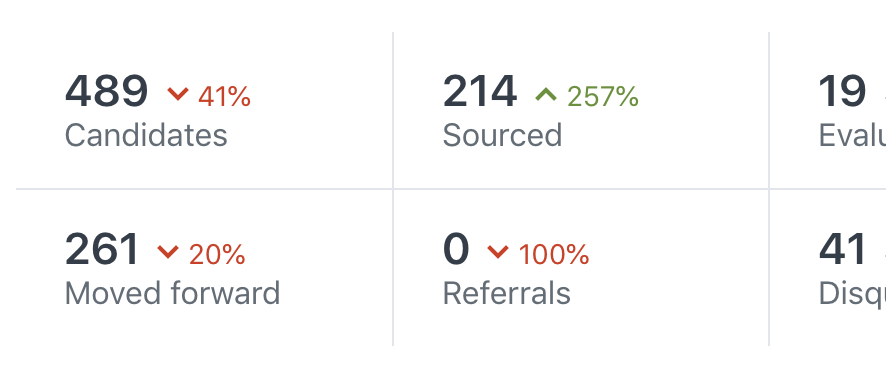 For every action you will see two numbers:
The number of actions taken within the given timeframe
The percentage difference in activity between the current and previous time period
Tabular data
Underneath the chart, you'll see a table outlining each of your hiring team members activity in table form.
See who's sourced or referring the most candidates, and how much of each type of activity follows.
Arrange data in ascending or descending order by selecting the arrows at the top of each column.
Note: Bulk emails are not included in this report.
Data still doesn't look right? Make sure the correct filters are applied. Keep in mind that in this specific report, the time filter is based on the user activity date, e.g. the timestamp on the comment.