Depending on your Workable subscription, you'll receive a number of People Search profile views that refresh on your next billing date. This pool of views is shared across all users on your account. 
When searching for a candidate with People Search you'll see results as a profile preview. A profile view is used when you click on a search result to view a full profile.
You are able to run as many searches as you'd like and scroll through as many search results as you can find. Profile views will only be consumed when you click on a search result. 
If you have already viewed a profile, you and your coworkers can view it again as many times as you'd like. A profile view is only consumed the very first time someone on your account clicks on a search result.
Profiles that have already been viewed (by anyone on your account) will be marked as 'Viewed'.

Similarly, if a candidate has been added to Workable already it will be noted on their profile preview and their full profile. On the full profile, hover over 'Already in Workable' to see where the candidate is in your account.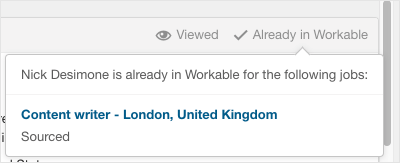 You can find the number of remaining profile views in the Subscription section of your account. The profile views will be refreshed when your subscription renews.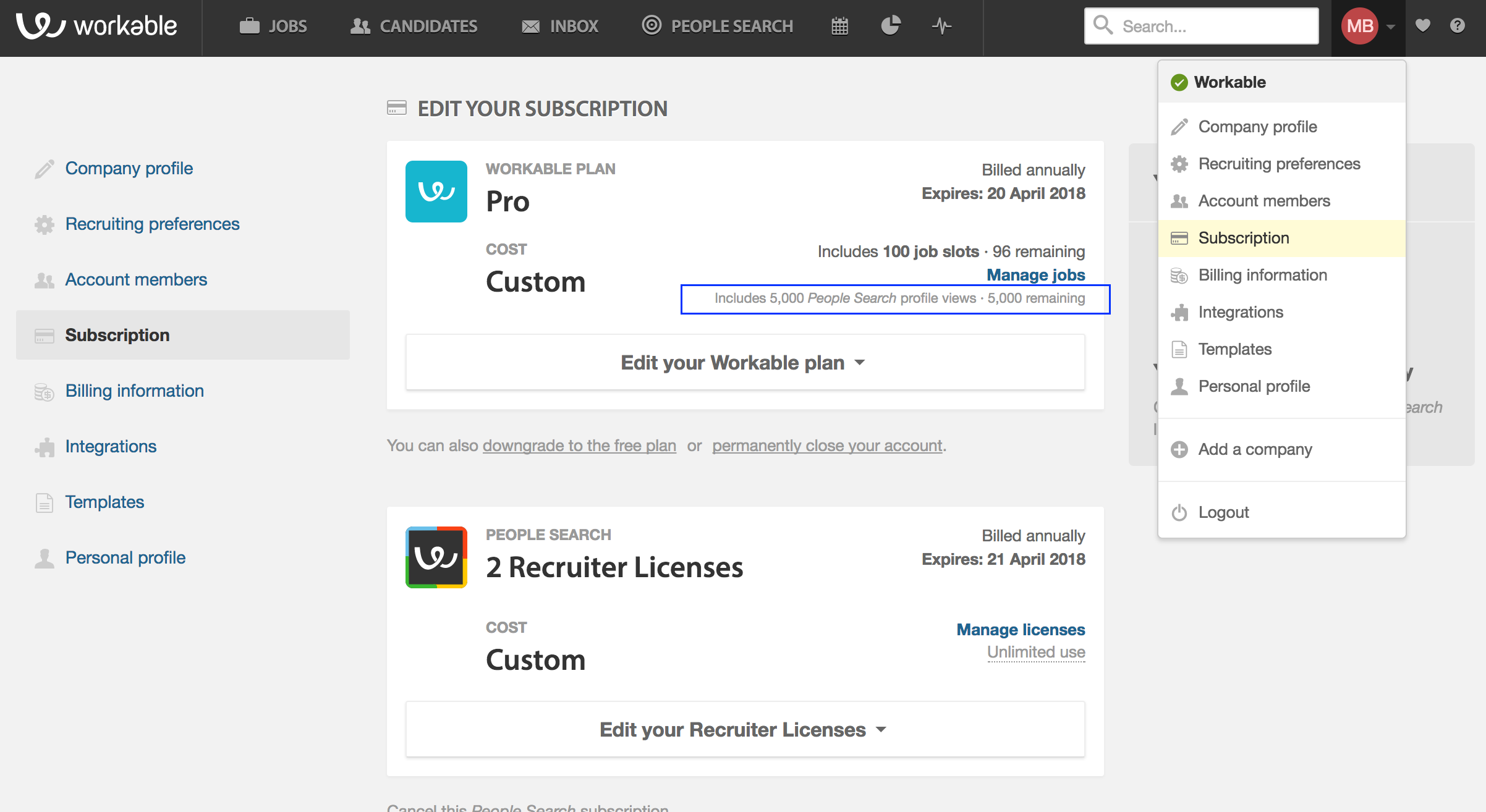 If you need more profile views, Recruiter Licenses are available to purchase, providing access to unlimited profile views (fair use cap applies).