All user types except Reviewers (limited access) can upload and edit candidates for their assigned jobs.
Uploading options
To the Sourced stage
To upload a resume or CV navigate to the jobs dashboard and scroll to the relevant job. Click on the three dots to the top right of the pipeline, and select Upload Candidates from the dropdown menu: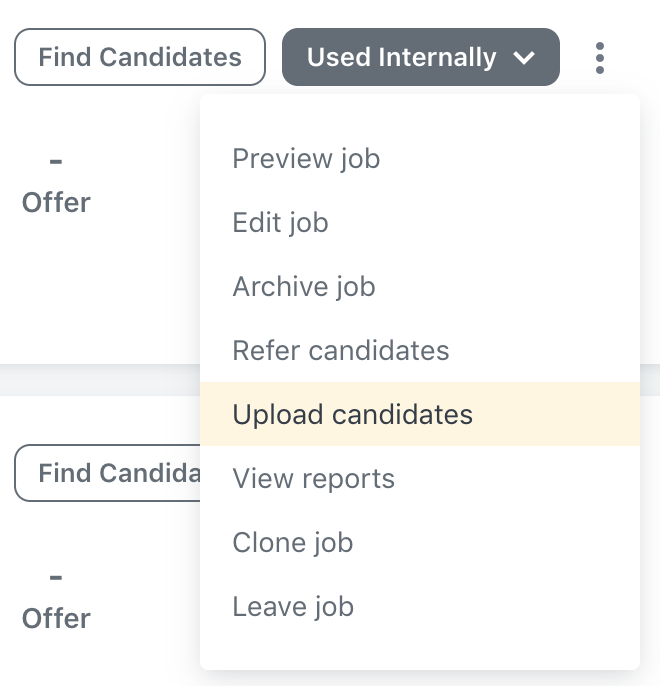 Next, select your file(s) using your computer's file browser, or drag and drop several resumes from your computer into the "Drag & Drop" window to upload them in bulk.
Now sit back and let Workable do the work. Once complete, the candidates' profiles will be added to the job in the 'Sourced' stage. The documents are parsed and scanned for the following fields:
Candidate name
Email address and contact information
Social media account links
Profile picture
If the fields are found, the data is extracted from the documents and entered directly into the candidate profile.
Workable also checks email addresses to see if candidates already exist in your database to prevent any duplicates.
You can upload as many resumes as you'd like, but larger batches will take longer to process. We don't recommend uploading more than 100 resumes at a time. If you have thousands of files to upload, contact us about arranging a managed migration.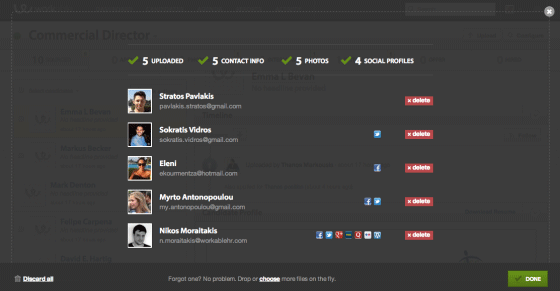 To a specific stage
If you need to add candidates to a specific stage in your pipeline, navigate to that stage and click Add candidates in the upper right. Candidates that you upload through this method will go into the stage you are currently viewing.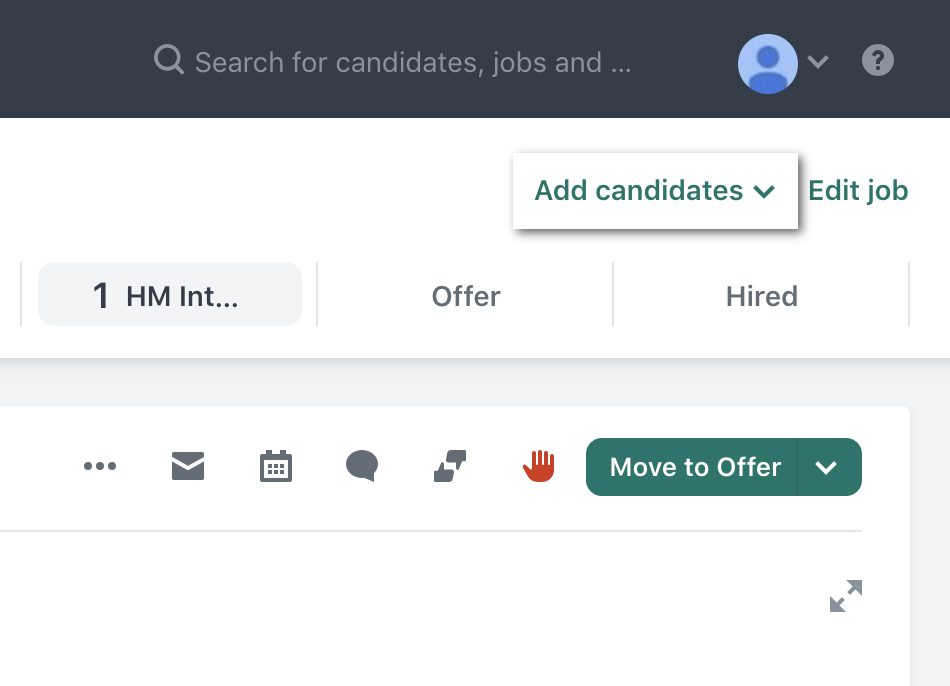 At the bottom of each candidate profile, contact details and social profiles that were extracted from the resume and/or retrieved from the Internet will be shown. If you spot a mistake or need to add any data, you can edit candidate details by clicking on the three dots at the top of the page.
Supported file types
.doc
.docx
.pdf
.rtf
.odt
.HTML