Interview kits and assessments can only be added to certain types of stages. Kits and assessments can be added to the following stage types:
Phone Screen
Assessment
Interview
Ask a Super Admin to review the way they built the job's recruiting pipeline. Stage types are chosen in the Workflow section of your account when you create your pipeline/s. Admins can access this section by clicking their profile icon in the upper right of Workable and accessing the Settings page.
Single pipeline

Above we've set up a pipeline with seven stages. The stage type is represented by the icon in each stage (e.g. a phone for our phone screen stage).
When Super Admins add or edit a stage, this can be modified as below: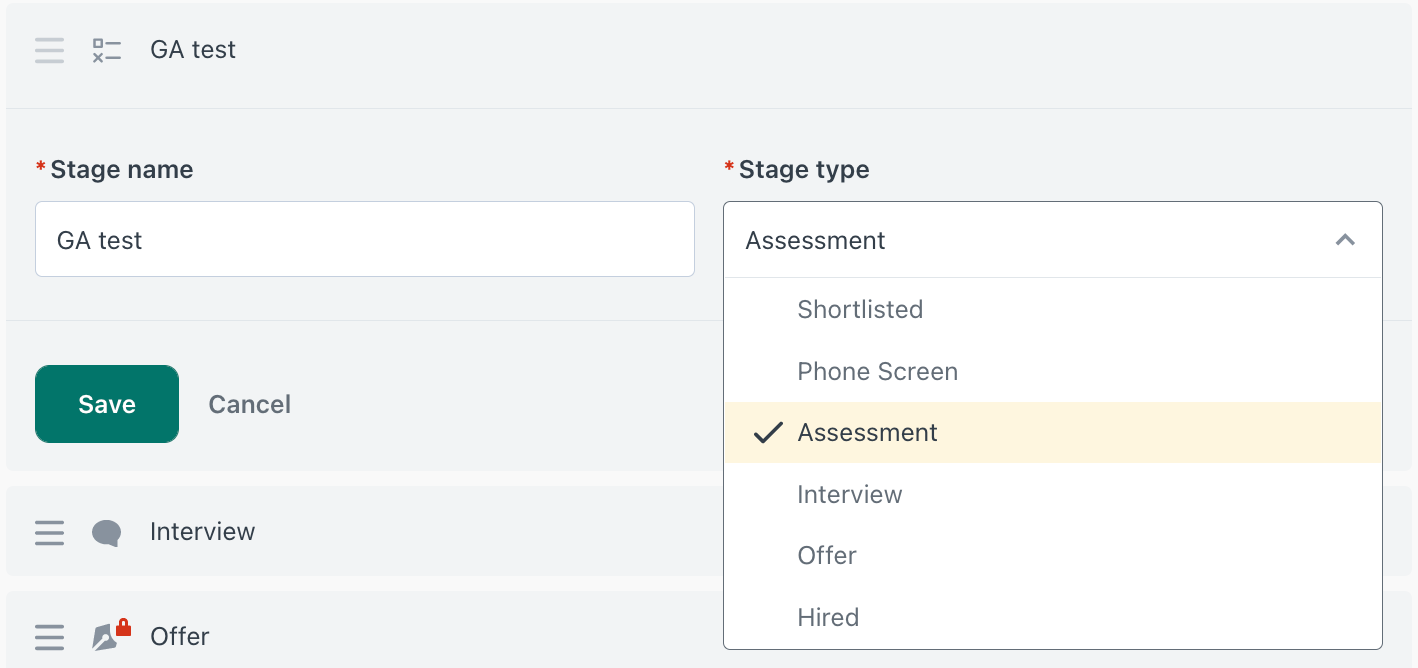 Multiple pipelines
If you are using multiple pipelines, you will have to add or edit the stage types for each pipeline separately.